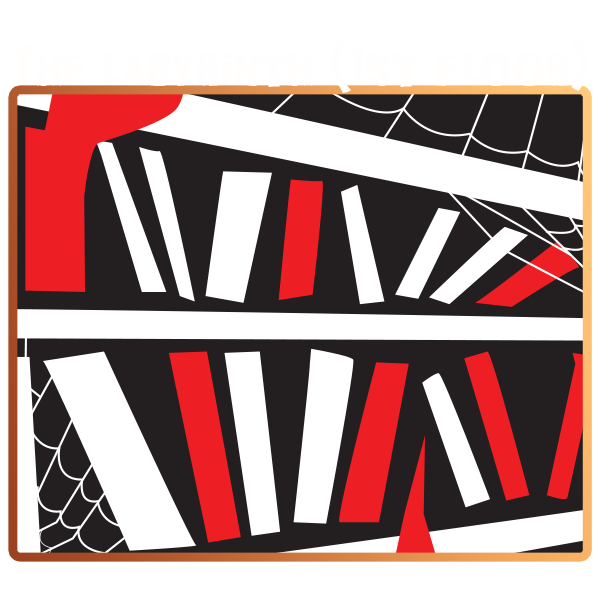 ... Beneath the deepest roots of the Nightmare Vale's tree (and the Nightmare tree by extension), there is sometimes a stray tunnel that glows red. For any Stygian that follows that tunnel, they will begin to hear voices begging and pleading for them to turn back, and the uncanny sense of something watching them. Continuing further will lead them to the
first floor of the labyrinth
. Whether it was a structure that the tree created, or something even older, it remains a mystery to most. Here, the roots of the nightmare tree disappear, leaving endless corridors bathed in red that shift and change from time to time, sometimes growing claustrophobic and narrow, sometimes twisting and turning into a nonsensical upside-down room. The first floor of the labyrinth is mostly benign, as the deeper a Stygian goes, the more likely they will descend into madness. Occassional twisted bookshelves line the walls of the labyrinth but they do not make much sense. A strange, heavy thudding noise can be heard all throughout the first floor, slow and steady. The walls are oddly warm. A Stygian could get stuck here for days, hours, before finding their way back.
((
OOC: IF YOUR STYGIAN has/had the "LAB7" tag or "ELDER" tag on their cert:
)) Denizens created specifically within the Labyrinth are in a consistent state of flux - able to hear the maddening whispers of the labyrinth regardless of where they are. It may be a voice, some voices, their own or familiar one, a stranger or their conception of what a god is, and the voices always betray their own darker promises and hopes. Those from the labyrinth may always feel closer at "home" to this place, sometimes found wordlessly wandering each hall, listening to "whispers" and "promises", heads faced into the wall, motionless - though a truly sane explanation as to why these phenomena happen is still to be explored.