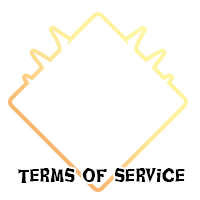 GENERAL TOS:
If you own a Stygian adopt, you are owning the rights to the ownership of the character itself. We however, retain the rights to use the image for promotional materials (such as promotional images for advertising other events). Your Stygian will never be resold or retraded without your express permission, unless your account has had confirmed fraudulent activity (ie: scamming other users, not paying for an adopt).
You may use the individual design as a character, customize their personality/traits/characters/backstory and design a human avatar form with these guidelines.
Zoomutt and Grifferie claim all rights to the species. We will not, however, re-distribute a design that's already been sold/given away unless it has been returned to us, or the owner is directly breaking TOS rules even with multiple warnings/infractions.
You may repost your Stygian image elsewhere outside the group as long as it belongs to you and the respected artist is credited somewhere.


It is a bannable offense to enter free events with multiple accounts, including raffles. This could either be by intentionally abusing multiple Deviantart usernames despite being one person entering, or by using multiple site accounts as one person, as this creates a highly, highly unfair advantage to our strictly "one per account" rules we have for most event freebies and raffles, and takes advantage of our mission of sharing freebies with as many people as possible. Those caught abusing these rules will be instantly blacklisted without warning, and their accounts permanently frozen.


It is a BANNABLE OFFENSE to TRADE FREE ONE TIME PER ACCOUNT GIFTS to another user than back to yourself. This includes items and Stygian.


You may not claim Stygian to be your personal species, as they exist in the Stygian universe. Your owned Stygian are allowed to be used as "guests" in any other species that welcome other adopts to be included into their fanart/arpg but cannot be modified from their original design and are not considered part of that species (basically, consider them visitors).


You are allowed to sell services in this group to create Stygian content such as YCH, design, art commissions, etc etc.


You may not buy a design, clone the design (or nearly identical design) onto another species/one-off, and then sell or trade that cloned design, as this would be circumventing our TOS. You are allowed to use the Stygian's design as you please/ make gijinka/ alt forms for it etc, but do not sell the design or trade as your own idea OR without trading the Stygian as well!


I reserve the right to modify and resell any unsold/returned designs to be sold at a later date.
All payment is final for Stygian. We cannot do refunds, though if you buy an official Stygian design (non MYO) and are unsatisfied with it, you may turn it in to me (note Stygian-Shade group on DA) for an MYO of equal rarity (with the exception of legendary Stygian which will be traded in for a demi-god MYO).


We reserve the right to reject your custom/ MYO proposal if we see anything wrong with it.
You are free to roleplay (rp your Stygian outside of Deviantart)!
Unless it is a paid legendary auction by Zoomutt, we do not provide flat colour images for ANY of our Stygian. Please do not ask for flat colour images - different artists work differently (for instance I merge all my layers usually and paint over a the end to save time), and therefore a flat colour image does not quite make sense in this situation!


We reserve the right in any circumstances to refuse a MYO or custom designs. MYOs must at least be able to be designed on a transparent background so we can cert it to be uploaded on site, as bare minimum.


Please do not create an official Stygian without permission from the group staff or owner (ie without an MYO ticket), outside of your first starter MYO event here. Starter MYOs will still need to be approved after the questline is done.


We do not hire or sell for USD Stygian to anyone under 18. This is for legal reasons - anyone caught doing so will be declined service and/or removed from the arpg.

GENERAL STYGIAN MYO DESIGN TOS:
We reserve the right to reject your custom/ MYO proposal if we see anything wrong with it, but will always work with you as the owner of the design to rework as much as needed before it follows the TOS


Unless you own the Stygian, for MYO, please do not create a Stygian that looks more than 90% based off an existing one in terms of all three criteria combined: markings, edits, and sub-species.


We do not allow direct 1:1 "cosplay" Stygian. If you wish to create a Stygian themed off an existing IP that is commercial work, we request that your Stygian must have 3 or more LARGE changes to its design to differentiate it from the original source material. For example, if you want a cosplay of Pikachu, you may make it yellow and electric themed, but consider modifying the shape of the tail, and completely re-hauling the markings, or adding something like wings, antlers, long hair, etc, to make it more different. Think "inspired by" not "identical to". Please do not name your inspiration the exact name as that commercial work character. Significant identifying references to original/indie works such as small indie games, youtube series, podcasts, etc are NOT allowed UNLESS you own the work and are comfortable porting it to Stygians. Accidental references, if it is just 1 or 2 elements, are a non-issue, it is more making a character look remotely like that work when it is an indie/original creation. This includes referencing someone else's species or adopt (that do you not own).


While our ARPG is PG-13, we ask that masterlist Stygian be more PG rated. Bloodstains are okay, but since Stygian are made of nightmares, gore would skirt the PG rules.


Stygian CANNOT redeem Job Skills the owner themselves did not level up. Ie: level 5 job skill you cannot redeem it REGARDLESS of if the previous owner used up their one time redeem or not if you yourself did not level them up to job skill 5. That slot would be consider "voided" when traded.
DESIGN REMINDER: Stygian MUST look like their Stygian subspecies (or subsequent characters such as Treatlings, Divers, etc). We understand you're free to take liberties with the design such as adding traits, but when everything is completed, this design must look somewhat recognizably like that subspecies.

We have a right to refuse designs that completely deviate from looking like a Stygian of that subspecies at all. For example, a Primordial Betta Stygian with a fish object head head, fish tail, fishy front legs, would not be a Stygian, as it no longer actually looks in any way like the subspecies. We're pretty loose about this rules and give a fair amount of leeway but the general rule of thumb is if you had someone completely relatively new to Stygians look at your design, would they be able to recognize it as that subspecies, and not as a literal fish, or some other creature that is not related to Stygians at all? Does it look more like an avatar form than an actual Stygian of that species? We do want to make sure Stygian still look like a Stygian to prevent infrigement on other adoptable species outside of the Stygians universe.
DESIGN REMINDER: SUBSPECIES OVERLAPS: . We ask that subspecies not borrow SUBSPECIES UNIQUE traits that overlap nearly identically to other subspecies. An example of this would be adding wishing tags to a serpent Stygian.

A subspecies unique trait is a trait that ONLY that subspecies has, as opposed to a subspecies overlap trait such as dragon wings on dragons etc. HOWEVER, as per usual a Stygian cannot nearly look identical to a subspecies in traits it is not a subspecies in. For example, a Stygian with back dragon wings, scales, dragon tail, dragon horns, is 90% identical to the traits of a dragon subspecies. In this case, please change one of the following ie the wings, tail, horns.
Again examples of subspecies traits would be: wishing tags, mimic body goop, void tendrils, jellyfish tendrils, long body shapes, lack of hind legs in primordial serpents, etc etc.
Examples of non subspecies unique traits that can show up would be things such as body scales, back wings (on various subspecies), spine fur, etc etc.

DESIGN REMINDER: TRAITS OVERLAPS: Traits should not look like other traits, for example, making heavy accessories look like wings at 90% or more identical overlap. This goes for ALL traits.
RESELLING/TRADING:
You can check the status of what the Stygian is in the masterslist here stygianlist. Click on the Stygian you are looking for, and it will say on the masterslist entry whether it is free or paid (ie trade/sell okay or trade stygian only/gift only).


A NOTE: FIGMENT STYGIAN CANNOT BE TRADED TO OTHER USERS: it was meant as a user's journey questline, and if the myo is no longer wanted, it can be voided. We do not allow Figment trading period due to the heavy exploitation of "farming" free myos with side accounts.


REHOMING ALL STYGIAN/TREAT/TREATLING COOLDOWNS:
MASTERSLIST UPDATE COOLDOWN: Please at least wait 2 weeks (14 days) upon receiving a new Stygian before trading it. The only time this rule is not in effect is within 48 hours of purchasing a NEW Stygian from Zoomutt's account, and that is only the first time trade or gift ONLY (ie if you purchase one, then trade or gift it to another user, that person can't just immediately trade it too). This is to help us keep up with the increasing demands for masterslist updates on top of everything else and just to make sure everything is neat and organized! Once again, upon receiving a new Stygian or Treat, please wait fourteen days to rehome or relist it up for offers.


Please note the rules below for whether your Stygian is sellable/tradeable or not (you can also see it from their masterslist info stygianlist).


Once again, to rehome a Stygian, just post on the masterslist image on stygianlist under "COMMENT HERE FOR OWNERSHIP TRANSFERS" (as a reply). Make sure you own it, and you are listed as it belonging to you, if you are rehoming it to someone.


For how to rehome a Treat, see "rehoming Treats" below.
REHOMING PAID STYGIAN:
You may re-sell a design ONLY if the original design was purchased with USD or DA points. Please consult your ownerlist to see if it was obtained FREE (gift/trade for other stygian only) or PAID (trade/sell okay no limits). If re-selling, they can be resold or traded for any amount you deem fair. We are not responsible for the result of the selling/trade, you are responsible for making sure everything goes through properly! However, if there are any huge disagreements such as the buyer not paying, you may contact the group, and we will take action only with substantial evidence on a case by case basis.


REHOMING FREE STYGIAN:
If your Stygian/Treat was obtained for FREE (the original ownership of it, not any transferred), be a free raffle, token redeem, trade, gift, free FTO events, MYO event, etc, then you can ONLY gift them (at no return) OR trade them for other Stygian (any).


"GIFT FOR GIFT" is not not allowed! If you are obtaining a non Stygian ARPG gift for a free Stygian you are gifting away, that is considered a trade and not allowed for freebies. Just a note some event items may be "event locked", so please definitely refer to where the item you're trading came from before trading (the only event locked items at this moment are the Gen2 MYOs from the Lab7 event).


Free Stygian/Treats can only be rehomed after a two week cooldown, if it was not declared as a gift to another owner prior to certing. This must be done with the same TOS rules (ie gifting only, or trade for another Stygian). This includes premade freebies and non-account bound MYO/CYOs. For Guardians and account bound MYO/CYOs the resulting Stygian/Treat cannot be gifted/traded/rehomed until the 2 week cool down has passed. The cooldown timer starts when the pet is added to the Masterlists.


Free EVENT Stygian/Treats have a 1 per event cooldown (meaning you can only win one free Stygian per event). Free Stygian/Treats outside of the event can be won once every month (meaning you can only win one per month max) on a seperate timer from the event ones. This cooldown starts when you win the Stygian, not for the "month" you win it in. This only count for premade Stygian and not MYO. Gifting a Stygian you won to someone else still counts, but if you forfeit a win it does not count against you.
REHOMING + FTOS:


If you had a non-MYO Stygian you gifted or traded/sold away, you are no longer considered an FTO. Otherwise, an FTO (first time owner) is anyone who does not own a Stygian, or only owns MYO ones.
Co owning is not allowed.
REHOMING ALL ARPG SITE ITEMS: (myos, shadow tokens, etc etc)
ALL ARPG ITEMS

NO MATTER IF OBTAINED VIA PAID OR FREE

CANNOT be sold for USD OR TRADED FOR OTHER SPECIES. THIS NOW INCLUDES ITEMS that were obtained as a perk to the sale, as those items were meant to be used for the original owner who bought the sale, not sold off seperately. You can give them away for free as addons to a Stygian, trade them for other items or art or another Stygian species, or do a free raffle giveaway for them.
REHOMING TREATS:
Rehoming treats must be posted on the REHOMING TREATS link on the Stygianlist account. Your Treat will then be rehomed on the Stygians site, but you are responsible for passing png images etc to the next owner. They follow the same TOS rules as Stygian where free Treats cannot be sold. Treats follow the same rehoming cooldowns that Stygians do.
UPDATED: Treats (free and paid) can be traded for art.
TRADING IN UNWANTED STYGIAN/TREATS:

Trading In Stygian or Treatlings: You may trade any Stygian (regular, myo, guest, etc etc), as long as it is COMPLETED (ie not a wip or a jar), and on the masterslist back to the group. Note the group Stygian-Shade and title it "Trade In", and link to your site masterslist image of your Stygian or Treatling.

You will be granted an ACCOUNT BOUND MYO Token of equal rarity and equal subspecies (MYO tokens can also be used as alt-myos), but all traits, additional bonuses, stats, skill points etc etc tied that Stygian will be lost (ie you will not be able to inherit the traits on that Stygian you're rehoming).
Trade in tokens will be of the same restricted subspecies (for restricted Stygian) but will once again lose all traits, including restricted ones (such as primordial, ie if you have a primordial dragon, you'll get a regular dragon myo token, not a primordial version). Traded in Stygian belong to Zoomutt - I have the right to event them away as I please whenever (though they will not be resold for USD).
You may trade in one Stygian per TWO MONTHS this way per user.
Trade in tokens cannot be sold for a monetary value and are ACCOUNT BOUND (You can trade the Stygian after it has been created and the 2 week cooldown is up). Max trade-in amount is 5 per user.
UPDATED: Trading in Treats: Treats ALREADY MADE (free and paid) can be traded in for a ACCOUNT BOUND

REGULAR TREAT OR TWEAT CYO

.

For example, if you have a Fairy Treat (rare) you want to trade in, you can do so for a Regular treat or Tweat CYO (common). This will rehome your original Fairy Treat back to us (for us to giveaway/use as we please, though we will never resell it for actual monetary value).
If you have a Behemoth Treat (rare) that you want to trade in, it would also turn into a Regular Treat or Tweat CYO (common). Please message the group Stygian-Shade to rehome it, and specify from your site masterslist which Treat. Only one can be exchanged this way per month (from when the message was sent).
ARPG SPECIFIC TOS:
By participating in Stygians, we reserve the right to modify or clarify any existing part of the Stygians ARPG that was misinterpreted, abused, or heavily exploited. We reserve the right to request those involved to follow the updated rules accordingly.


We reserve the right to reject any form of exploitation on Stygians. An exploitation is anything that you can earn without going through the appropriate channels to do so or illegal means/underground means.
A reminder that purposely and continuously abusing the one free MYO/CYO/ ALT MYO per account is considered a bannable offense! While this may be harmless in the small picture, in the long run it does create a lot of trouble for us during redeems:


It takes us a considerate amount of time to investigate if a new account is actually a user account or a mule - so technically someone could create several DA accounts, wait till they were a month+ old, create new site accounts then pass themselves the currency they earned, have them buy tickets or redeem level up items, and gift them directly to themselves/ gift the finished and approved MYO back to the main account. This clearly violates and circumvents the one goodwill free MYO per level/ job class rule for that user.


This can also apply to bribing and selling, as this way MYO tickets can be bought and sold (ie you make a mule, get an extra ticket, then sell it to someone, or someone makes a new site account and are paid USD or given tokens and they give in return their one time myo they won't be using anyway. We're not saying this is the case all the time, but unfortunately the reality is that this has become a thing we need to look into).


FREE items such as free MYOS won from events, guests, raffles, so on so forth (and free Stygian/pets) MUST be claimed within 1 month of when the grant was initiated. After that these grants are expired and can no longer be claimed.


We require to join the Stygian ARPG you must have an account that is a minimum of 1 month old with SOME FORM OF ACTIVITY (ie favourites, likes etc), or another account that was originally yours you moved to that you can vouch for (yourself)


We do not take responsibility for USER TO USER trades and sales as they are outside of our general jurisdiction. Please make sure when taking on commissions and secondhand sales to protect yourself in transactions, such as applying the paypal security and refund support. Be also sure to request invoices as this will help you in the situation of any disputes/scams.
BANNABLE OFFENSE:
Creating multiple accounts to buy and redeem one myo per user items (and optionally, trade them back to your main account)


Gifting multiple accounts (again we need to go through and sleuth and until we clarify which account is what - multiple accounts doing this may look really shady!) your currency or solely doing their quests with the endgame result of having them buy you that MYO to gift BACK to you the completed MYO, or tokens, etc.


Creating multiple accounts to get the free one per account user item to gift them back to your main account (as we can see user item transaction logs, sometimes this super raises red flags for us). This also includes things like the free gifts that can only be redeemed one per user.
NOT BANNABLE/ COMPLETELY OKAY:
Winning an myo, redeeming it, then deciding you don't like it and trading it off. This was always allowed, we just consider it questionable if all MYOs are only being traded to the same person who helped you buy/ earn that MYO continuously.


Winning a MYO token that CAN be traded (ie sales) and gifting it to anyone or trading for a Stygian or Stygian items.


Helping or being commissioned to level up a friend or another user with the end intention that that person will redeem in their own MYO and NOT CONTINUOUSLY trade it to you. If that friend grows tired of their MYO and gifts it to you, we understand, it just looks really shady if they're continuously only redeeming MYOs with your 100% assistance with the intent of gifting it back to you!
FOR ANY OTHER CONCERNS OR QUESTIONS, PLEASE LEAVE A COMMENT BELOW!
Thank you always for respecting the Stygian rules!
Created at 2021-08-03 04:28:40