Quest G-007: Haunted Gardening

This is a Gardening Quest! To learn more about them, click on "HOW TO QUEST" HERE: Gardening quest info

Extra Requirements: Prizes and prompt related to Gardening! Read more about gardening here: START GARDENING

You only need to submit the quest, claims will be auto granted when quest is approved.

Quest rules:
Draw or write your Stygian/Treatling dealing with their spoooky (HAUNTED) gardening! What sort of unusual creatures/ plants/ ecology do they harvest while gardening?

Allowed Species:
STYGIAN OKAY
TREATLING OKAY
NO TREAT ONLY

Bonus Item:

Spooky Voucher

A spooky voucher that is used from turning in plants in spooky gardening!

Bonus Pet: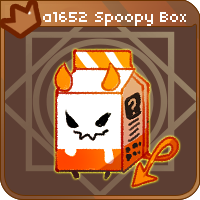 Spoopy Box Surprise

Manage daydreams in your daydreams inventory.

Shadow Tokens: 0 (Spend and use Shadow tokens in the various items stores to buy potions, upgrades, and more).

Submit:
CALCULATOR
SUBMIT QUEST