Quest APRFLS-001: DAYDREAM RAMPAGE

This is a Event Quest! To learn more about them, click on "HOW TO QUEST" HERE: Event quests are limited time quests with UNIQUE EXTRA requirements as listed below!

Extra Requirements: Writing: Min 250 words. No additional word bonuses included. Drawing: Min full body (daydream) . Must include either colour or full lineart + shading. No additional bonuses (such as bg etc etc). ONE QUEST PER USER.

Quest rules:
Your Stygian has turned INTO the daydream as shown on their Stygian profile! Draw them as a rendition of that daydream and/or write their reaction into becoming one (which still maintaining Stygian sentience). ONE QUEST PER USER.
NOTE: THIS QUEST DOES NOT COME WITH ANY STYGIAN OR BONUS SKP.

DO NOT SUBMIT ANY QUEST BONUSES (quest calculator bonuses), INCLUDING SHADOW TOKENS OR SKP

. TLDR STYGIAN DO NOT GET SKP FOR THIS Prizes are only as listed below!
Simply hit "submit event quest" when ready, submit it in the dropdown, and simply link only the quest and that is all! Do not calculate anything else!

Allowed Species:
STYGIAN OKAY
TREATLING OKAY
NO TREAT ONLY

Bonus Item:

Egg Token

A colourful egg! Use it in the Egg Shoppe! https://stygians.thesporkedken.com/shops/egg

Bonus Pet: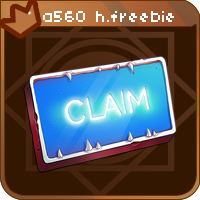 Harmless Freebie

Manage daydreams in your daydreams inventory.

Bonus Booster: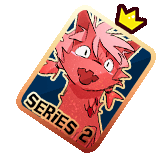 Shop Series 2 (x3)

Open booster packs to reveal cards you can equip in Adventures.

Bonus Special Currency:

50 Gold Different currency types can be used in the various store gatchas.

Shadow Tokens: 5 (Spend and use Shadow tokens in the various items stores to buy potions, upgrades, and more).

Submit:
EVENT QUEST CALCULATOR
SUBMIT EVENT QUEST