Quest EGG-001: Egg Painting!

This is a Event Quest! To learn more about them, click on "HOW TO QUEST" HERE: Event quests are limited time quests with UNIQUE EXTRA requirements as listed below!

Extra Requirements: 250 words, or half body+ coloured or line + shaded. MAX 3 EASTER-001 QUESTS PER WEEK PER USER.

Quest rules:
Draw or write your Stygian/ Treatling/ Diver painting eggs! What do the wrappers look like? Are they normal sized eggs or extra large eggs? What kind of egg designs will they make and who are they inspired by? Where... where did they get these eggs...

MAX 3 EASTER-001 QUESTS PER WEEK PER USER.


Allowed Species:
STYGIAN OKAY
TREATLING OKAY
NO TREAT ONLY

Bonus Item:

Egg Token

A colourful egg! Use it in the Egg Shoppe! https://stygians.thesporkedken.com/shops/egg

Bonus Pet: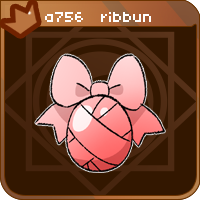 Ribbun

Manage daydreams in your daydreams inventory.

Shadow Tokens: 5 (Spend and use Shadow tokens in the various items stores to buy potions, upgrades, and more).

Submit:
EVENT QUEST CALCULATOR
SUBMIT EVENT QUEST