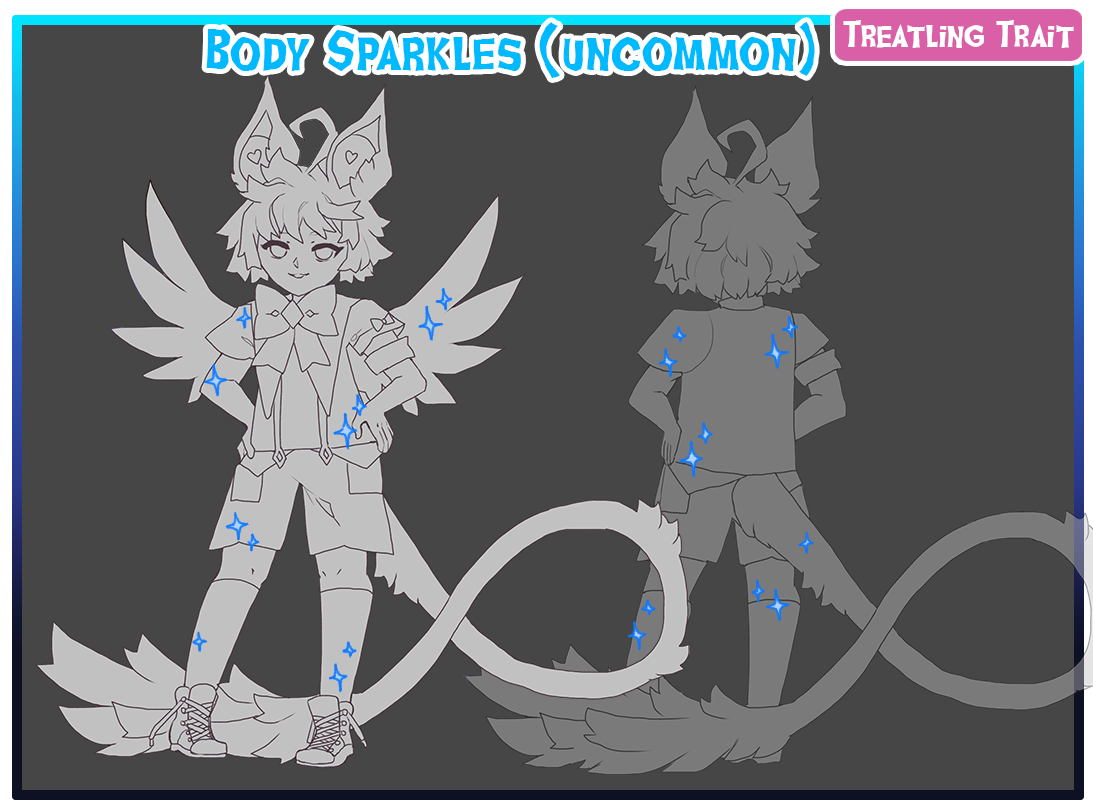 Adds sparkles to your Treatling's body.

TRAIT DESIGN GUIDELINES:

MAX SIZING: 50 % body size
This is just a passive sparkle/sheen to your Treatling's body.
Sparkles must be star-like in shape, each sparkle cannot exceed the size of the Treatling's eye.
Sparkles must be spread out across the body.
Can only be added to body or existing limbs (does not need to be applied to accessories, weapons, halo, or elemental aura).
Cannot have an elemental aura/effect (ie sparkles replace having for instance, a "star elemental aura"). Should remain close to/on the body (no sparkle effects flying away - use elemental aura instead).