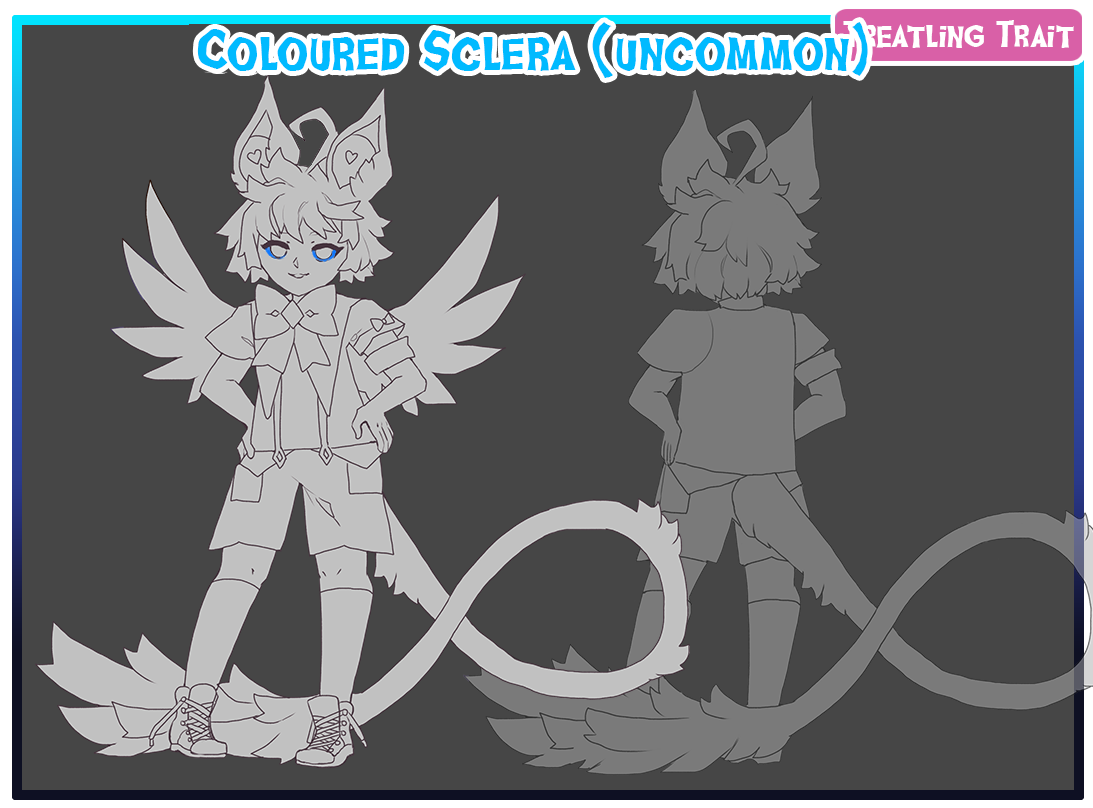 Gives your Treatling sclera of any colour.

TRAIT DESIGN GUIDELINES:

MAX SIZING: % body size
This is for Treatlings that don't in their subspecies info list coloured sclera.
Sclera can be of any colour, but must be different from the irises of the Treatling.
Eyes, pupils, and sclera of Treatling should always be visible when using this trait.
Not needed for multiple eyes. Multiple eye potions can already be of any sclera colour.