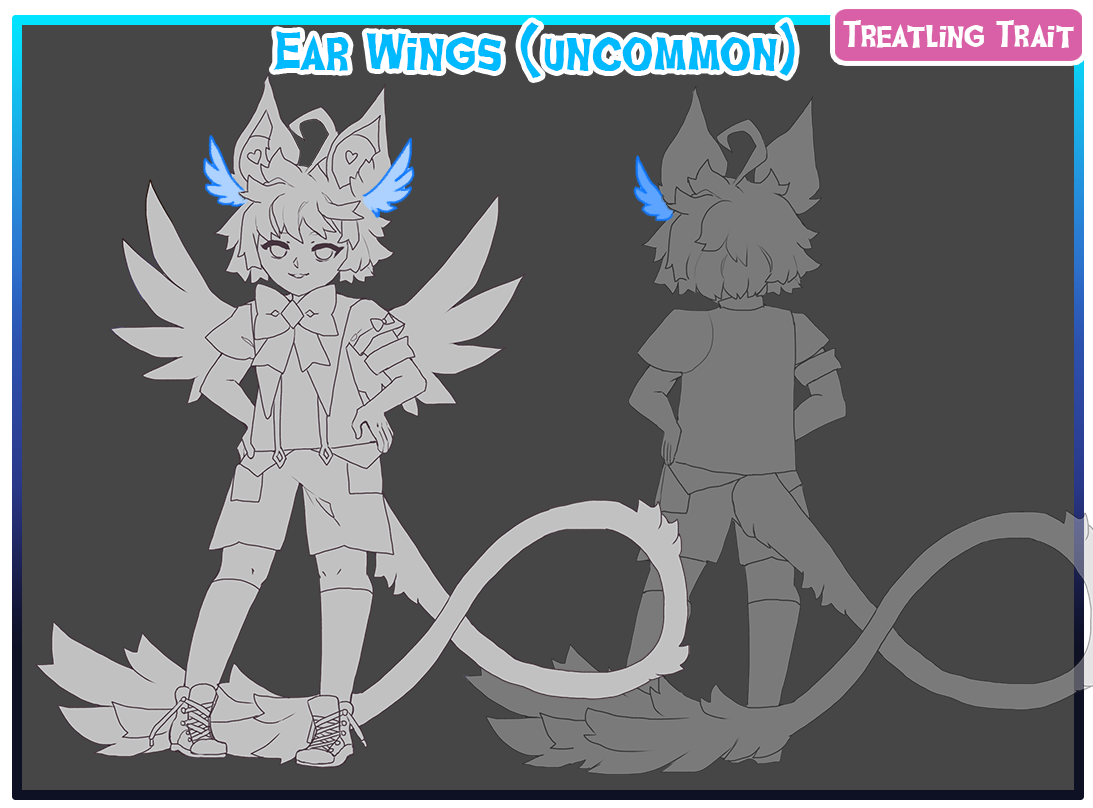 Gives your Treatling small wings around their ears.

TRAIT DESIGN GUIDELINES:

MAX SIZING: % body size
Must be specifically around the ears.
Can be any colour and have markings.
MAX 1 pair of ear wings.
Can only be feathered wings.
Cannot replace ears.
Cannot exceed more than the size of regular Treatling ears themselves (at regular Treatling size).