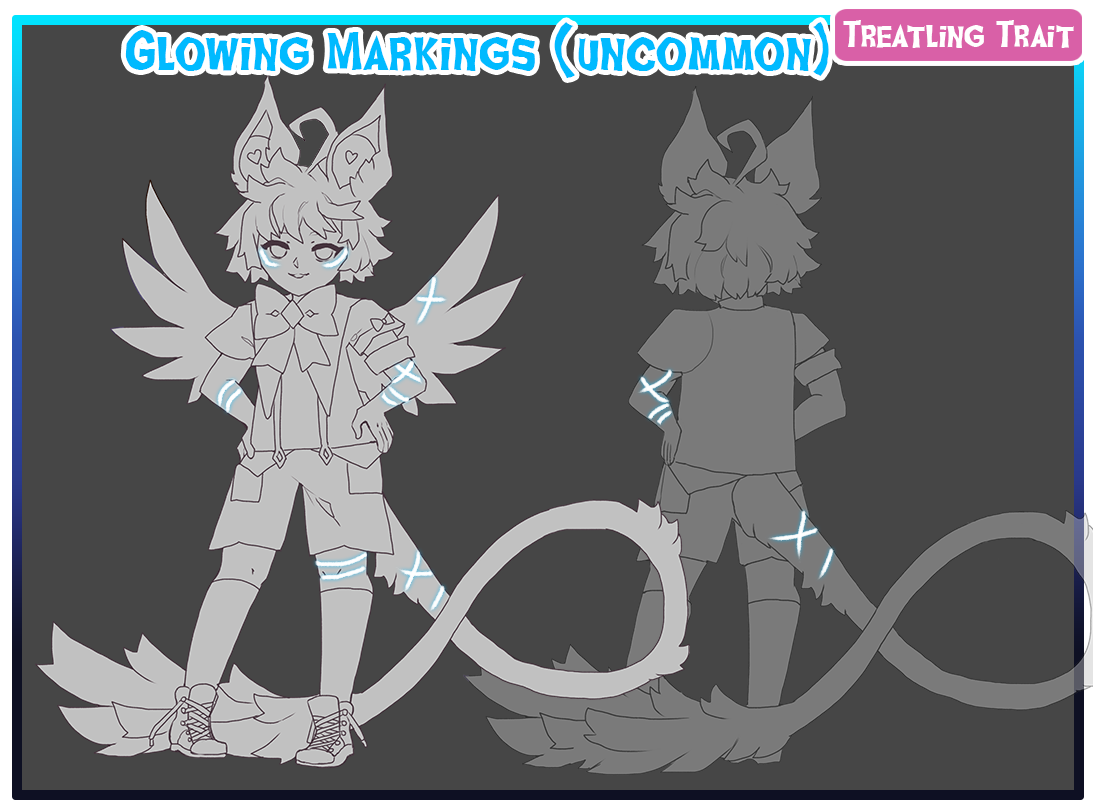 Gives your Treatling glowing markings on any body or limb.

TRAIT DESIGN GUIDELINES:

MAX SIZING: 50 % body size
Will allow your Treatling to have markings that glow in the dark/ have an extra glow
Glow can also be "turned off" at will.
Markings can extend to any extra features
Cannot exceed more than 50% of your Treatling's body size when combined.