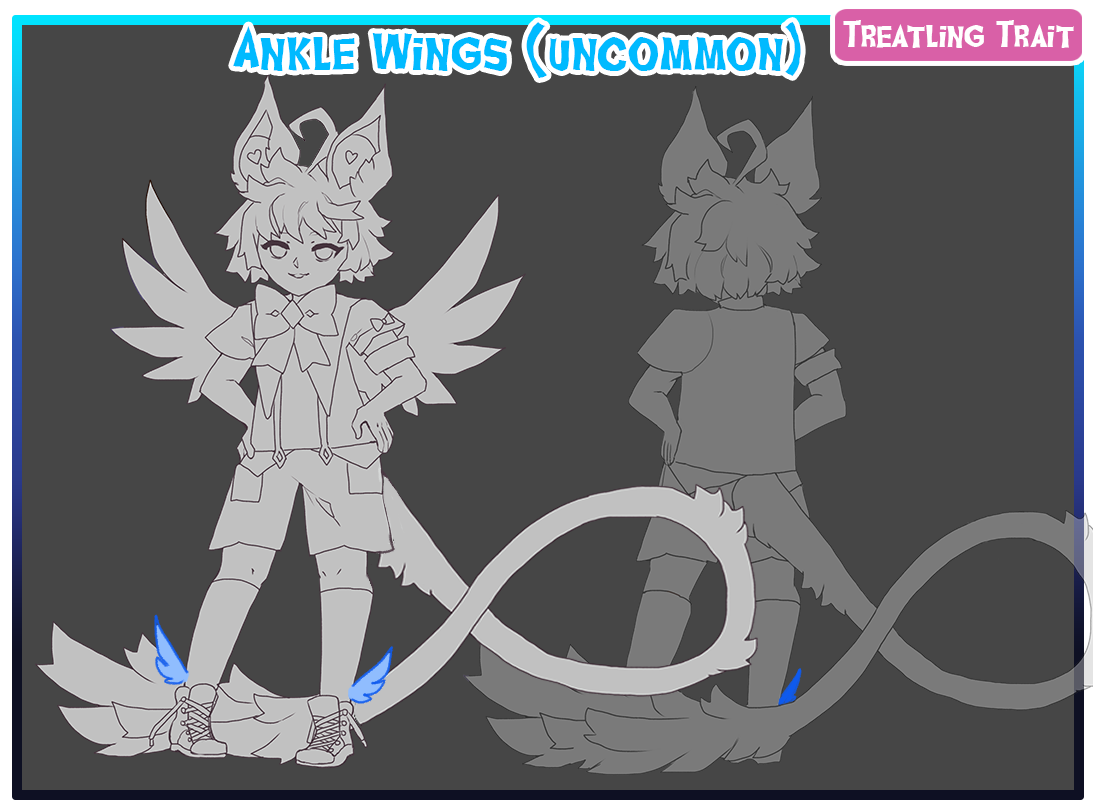 Gives your Treatling small ankle wings!

TRAIT DESIGN GUIDELINES:

MAX SIZING: % body size
Grants your Treatling small little ankle wings.
Max sizing is equal to the size of the Treatling's foot..
Should be small, feathered wings.
Can be any colour or marking. Can glow with Treatling glowing markings.
Will always be on the outer ankle area. (Not on the foot, knee, calf, etc.)
Cannot be made larger with Treatling Supersize or Treatling [ ++ ].