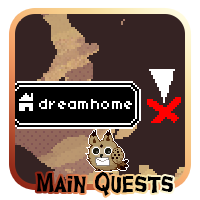 On the
EVENT MAIN HUB
, there will be an image icon marked MAIN QUESTS. Click on it to continue your main quest storyline! You can always leave this story page and return to it by clicking on that icon to continue where you left off! You can also replay any existing chapters of the main storyline by hitting [ BACK TO START ] when you finish a chapter.
At the end of each chapter, you will see a [ QUEST PROMPT ]. That is the prompt you should submit to complete the main quest for this chapter. You will knowyou found it as a literal quest prompt will show up like the below: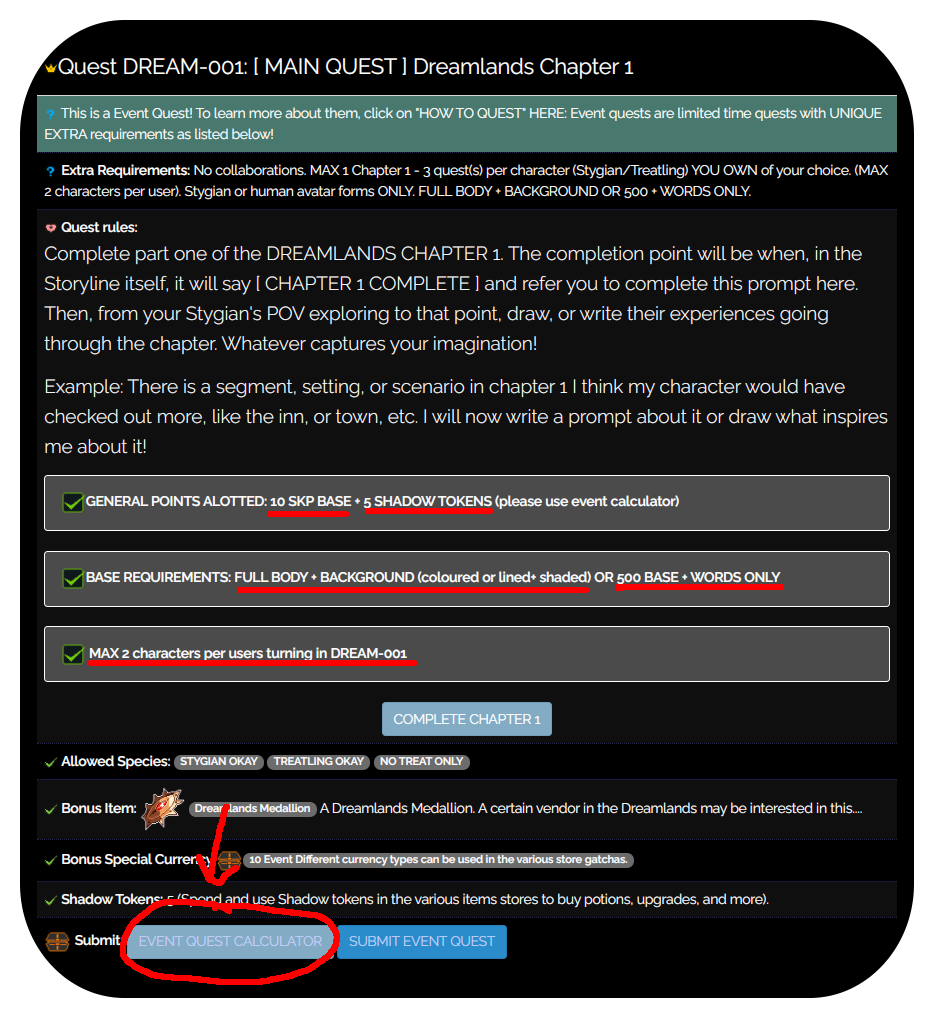 When you are ready to submit your prompt, hit [ CALCULATOR ] and check all applicable to you. Use the buttons to select what is applicable. (Main quests have a minimum word count requirement of 500 words OR must be full body w/ background for art). Then, open [ SUBMIT QUEST ] on a new tab to submit your quest.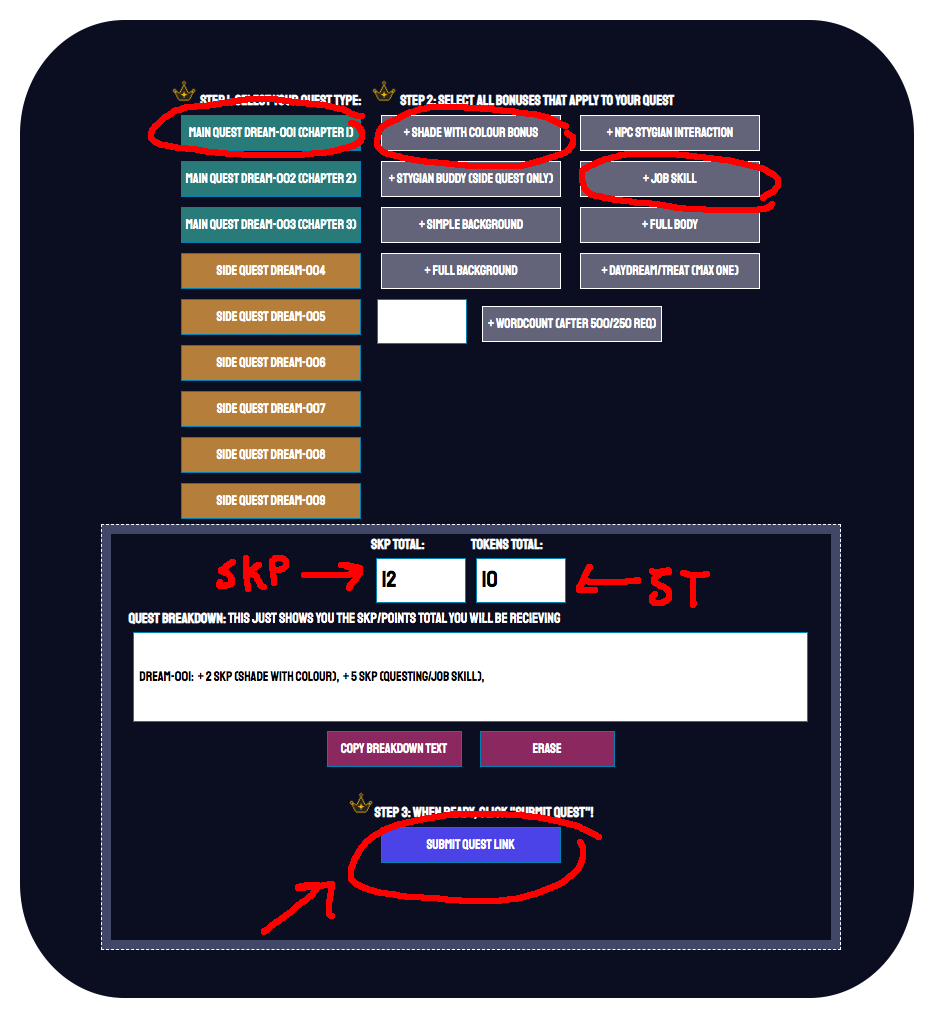 On the SUBMIT QUEST page, simply copy and paste all the info you got from the calculator such as your SKP and TOKENS. Then, copy and paste the breakdown from the calculator, and put it in the INFO. Select your quest, add your image link, and then you are ready to submit!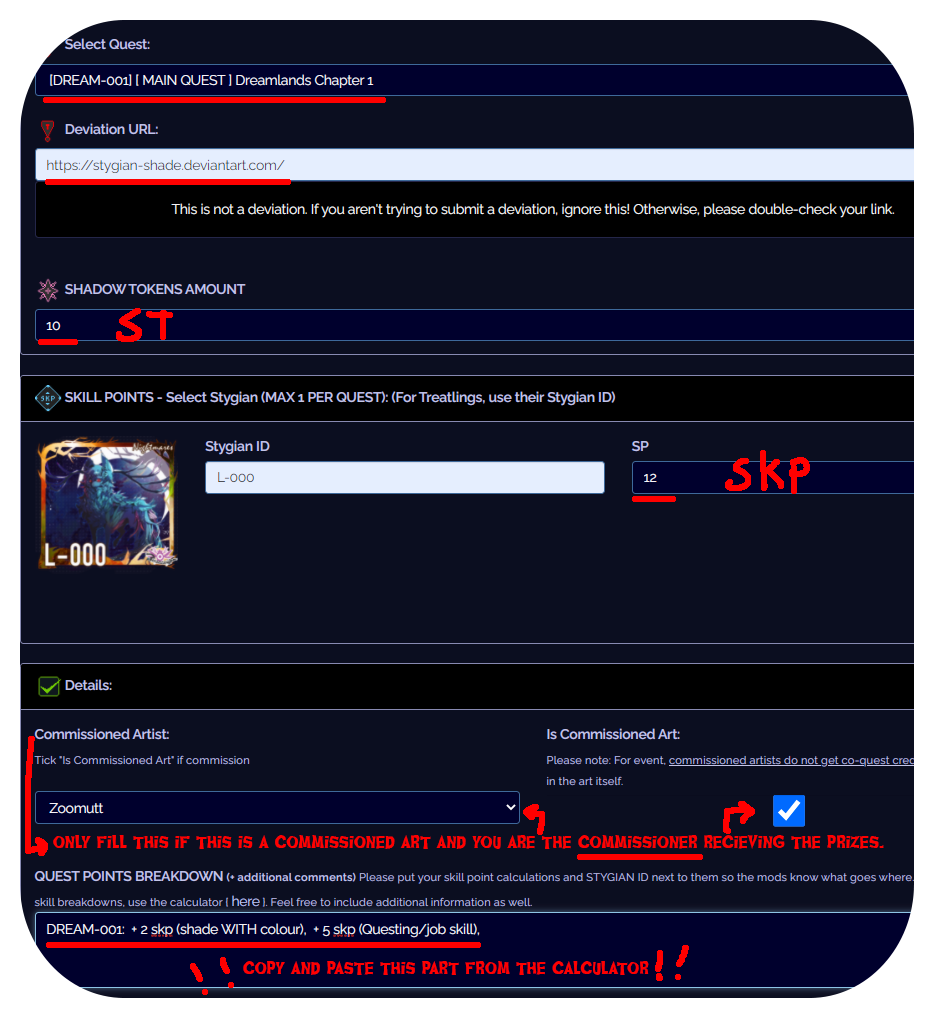 ONE MAIN QUEST CHAPTER is released
ONCE PER 2 WEEKS
(roughly). Only MAX 2 main quest chapters (on different Stygian) PER USER. Completing all 3 main quests will net you fantastic prizes! (See "INFO" in the event hub for prize info)