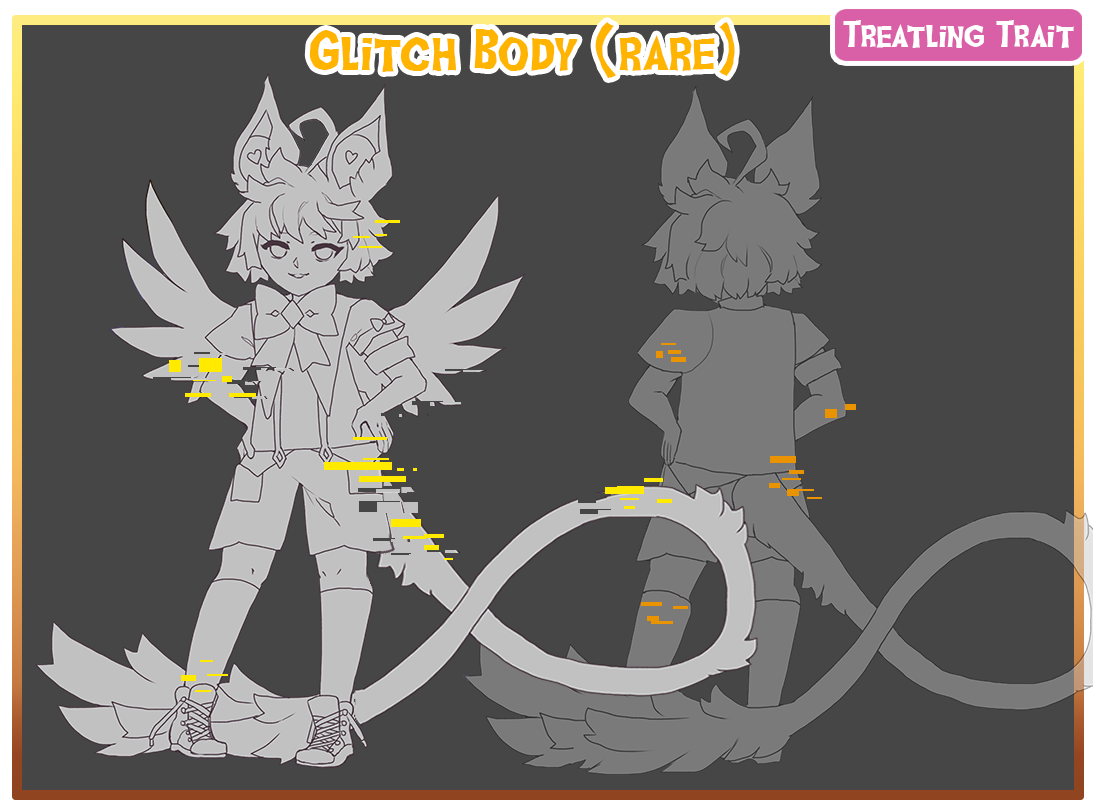 Gives your Treatling a glitch effect.

TRAIT DESIGN GUIDELINES:

MAX SIZING: 50 % body size

This is a restricted trait and cannot be used on ANY Stygian or MYO without owning this specific potion.
These pixels can "shift around" depending on its mood.
Glitch affect should appear like a computer pixelated glitch. Cannot appear to simply be broken or misplaced pieces - use Fragmented Body instead!
Glitched pixels can take on any shape.
Can affect every single trait on the Treatling.
Cannot exceed more than 50% of the entire Treatling for glitchiness effect.
Cannot appear to look like (mirror) fragmentation, it should always have a stylized overlay effect like computer pixels glitching out.