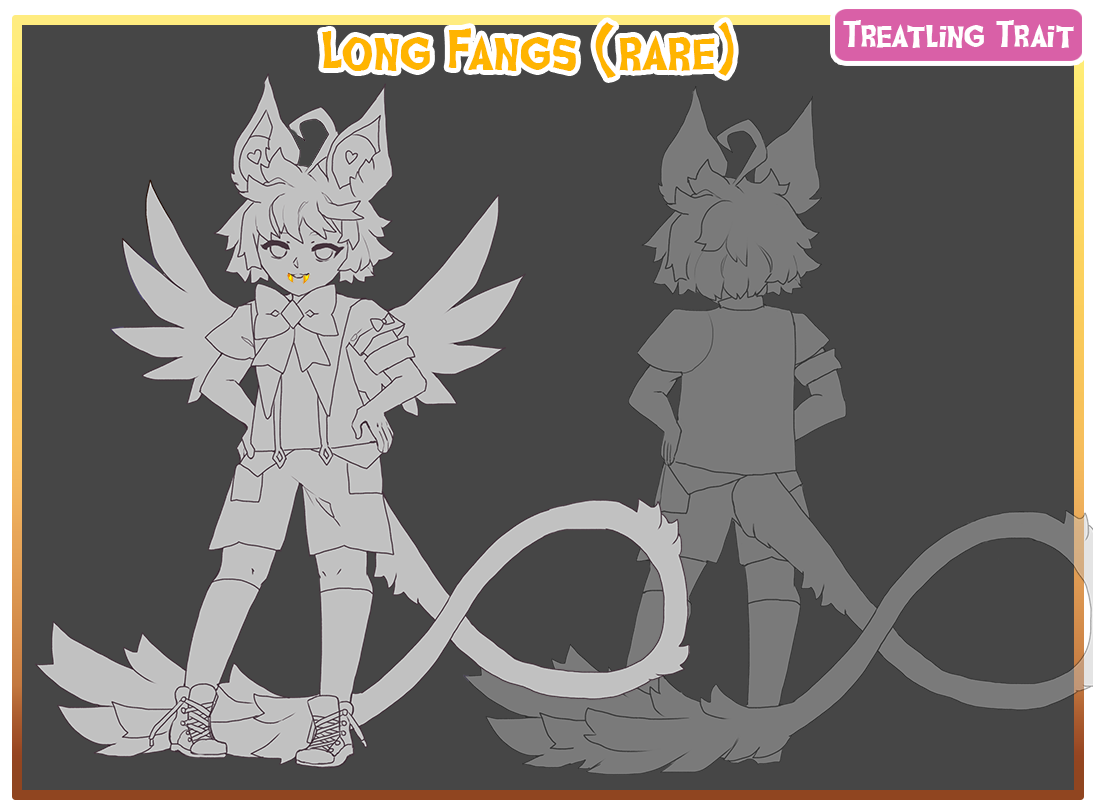 Gives your Treatling long fangs in a vampire style

TRAIT DESIGN GUIDELINES:

MAX SIZING: % body size
Max length is roughly the size vampire fangs might be. Should no go below the Treatling's chin.
Max width is whatever would be reasonably considered a "fang" or "protruding upper canine"
Can be any colouration
Cannot be more than one pair
Cannot be lower canines/from the lower jaw.