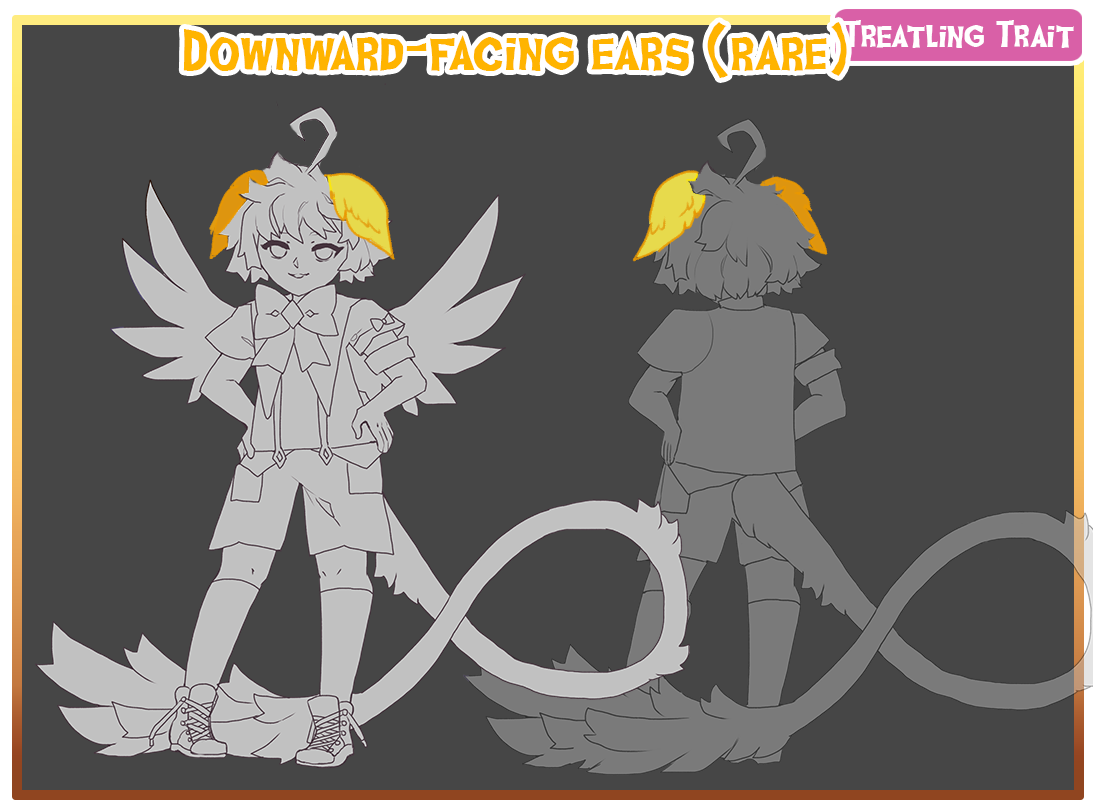 Gives your Treatling permanent downward-facing or lop ears, the same size as their usual ears.

TRAIT DESIGN GUIDELINES:

MAX SIZING: % body size

Traits Stackable: Treatling Smaller Ears
Ears should remain the same size as the Treatling's normal ears would be. (Unless combinging with Treatling smaller ears.)
Allows for ears to be downward-facing or 'lop' style.
Can be combined with Treatling Smaller Ears.
Must remain the same ear type as their Treat counterpart. Otherwise follows the same rules as Treatling Ears.
Cannot change ear shape, size, or type.
Treatlings who have a Rabbit Treat form can have lop ears without this potion, as the rabbit ears can be upright or downward-facing by default.