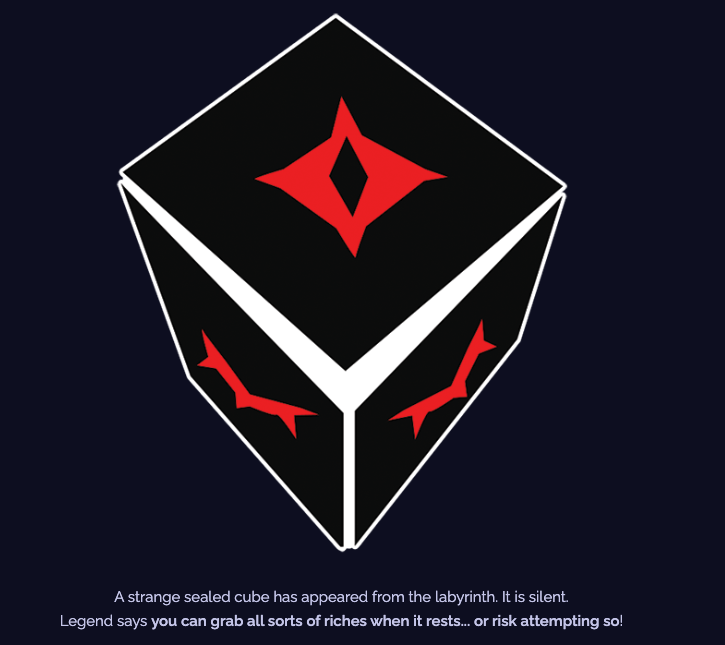 A strange entity has appeared.... do you dare approach it?
Like the Mome King, the "Box"
is only awake at various times of the day (2 times per day), at specific hours
. If you manage to catch it successfully, if you are lucky you may walk away with some... unusual items. Some of these items, including badges, are unique to the box. Apparently
fiddling with the box too much can lead to disastrous consequences for the Nightmare Realm
, but no risk was ever done without a reward.
⭐
UPDATES TO THE MOME KING PAGE
The "Mome King" page has also now been revamped to [ THE CAVERNS ] so that it can hold all sorts of entities awake various times of the day!
You can if you are lucky now pick up an [ exclusive badge ] from the Mome King
Various additional prizes will be added to this page once ??? is released
Created at 2023-07-15 14:26:28