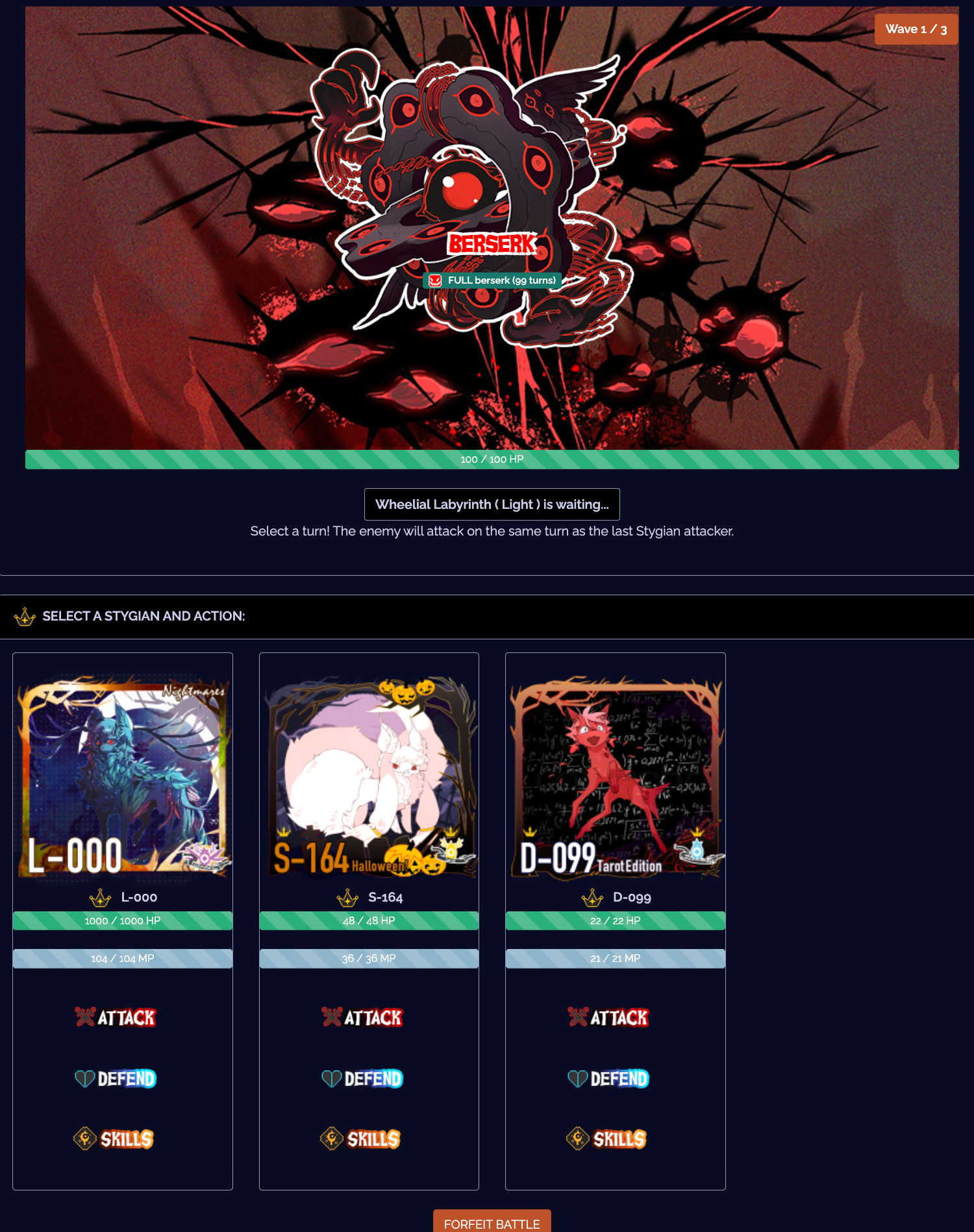 THE T?SS?R?CT EVENT ADVENTURES AND RAID IS LIVE
Event adventures and raids are here! Challenge limited time bosses in the adventure zone and recieve special prizes for defeating them! Can you challenge them all?



EVENT ADVENTURES: Event adventures consist of 5 special zones (difficult ones are locked by adventure level), each in increasing difficulty. Defeating each zone for the first time will also net you some fun prizes! If you're feeling extra adventurous and your adventuring level is 10 or higher, why not try the event challenge mode? Please note: as the zones can be difficult, all prizes obtainable via these adventures save the achievement bonus can be obtained from other places in the event (such as shops, raid bosses, etc). The Stygians discord also has a whole dedicated section on adventures and raid help if you. need it!



EVENT RAIDS: Do you have a T?ss?r?ct raid key? You can use them to fight special raid bosses! Raids are content where you can recruit your friends or allies to help you defeat this massive boss! If you need help, try visiting ⁠raid-summons-requests to ask for help! Defeating the bosses will net you a prize, and defeating them all per challenge difficulty (normal, hard, extreme) will net you an achievement!

FREE T?SS?R?CT ADVENTURE GIFT Of course, no adventure/raid is complete without a starter kit! Claim your free gift here to get started!

CLAIM YOUR FREE T?SS?RACT ADVENTURING GIFT
Would you like more raid keys? You can also purchase more in the event shoppe!

T?SS?R?CT EVENT SHOPPE
Created at 2023-08-20 17:13:28