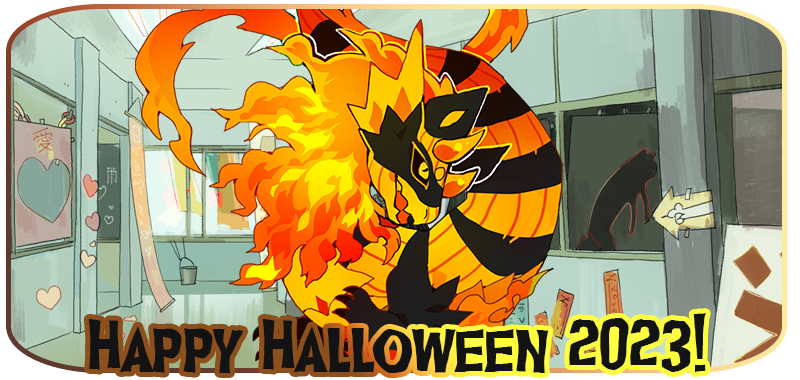 HAPPY HALLOWEEN 2023 (ENDS OCT 31st @ 11:59 PM PST)!

Happy Halloween 2023! We at Stygian Headquarters seem to have lost some Pumpkin Seeds... if you find any, exchange them at our seasonal Halloween 2023 Shoppe for limited prizes (we would like them back one day).



TRICK OR TREAT ... or PUMPKIN SEEDS?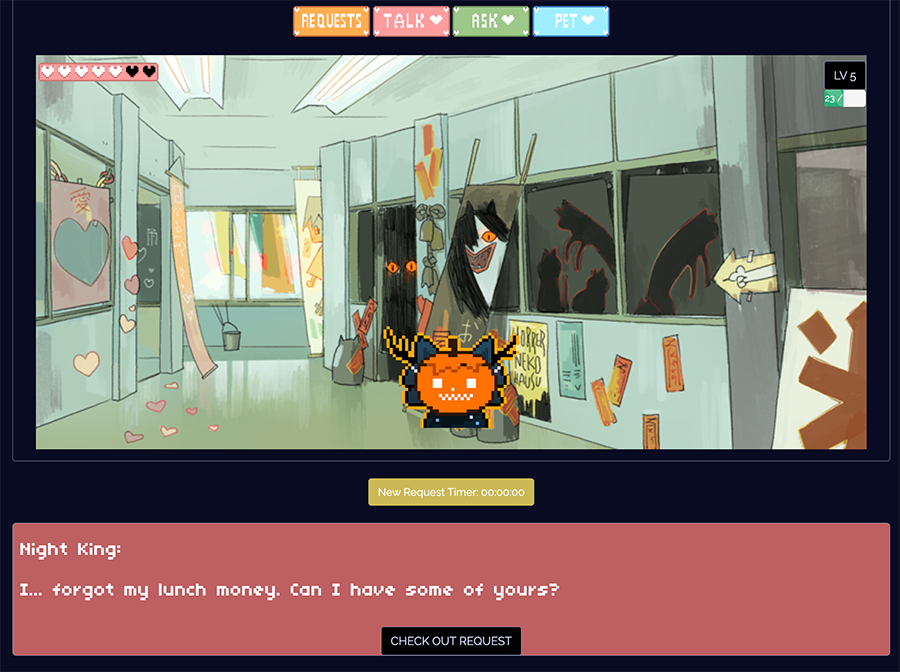 Some Trick or Treaters have shown up at your door, but they have
oddly specific requests
.
Fulfill these special requests and earn [ PUMPKIN SEEDS ] for the Halloween Shoppe above!

Some NPCS can only be unlocked when you've reached a certain level (4 total)

If you
cannot fulfill a request for an NPC
, go ahead and
reject it
! After 2 rejections you will be put on 12 hour cooldown so you can get a new different set of requests.

EVENT DURATION ONLY
: If completed, you will be a
new NPC request every 12 hours
.
Incomplete requests will not be refreshed unless rejected
.

TRICK OR TREAT!
THE HALLOWEEN 2023 SHOP

Spend your [
PUMPKIN SEEDS
] in the limited time shop below! Pumpkin seeds can be obtained from the various activities listed here.

A note: the shops has been revamped so that it [ sorts by sale category ]. If you wish for example to look a shop's [ daydreams ], click the [ daydream ] button in the [ shop search ]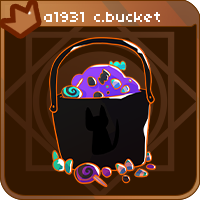 HALLOWEEN 2023 SHOPPE
DAILY PUMPKIN SEED GRANT


You can obtain
[ ONE FREE PUMPKIN SEED EVERY 24 HOURS ]

GET GRANT HERE
HALLOWEEN LIMITED TIME EVENT QUEST RETURNS
The Halloween quest returns, with some 2023 limited time prizes!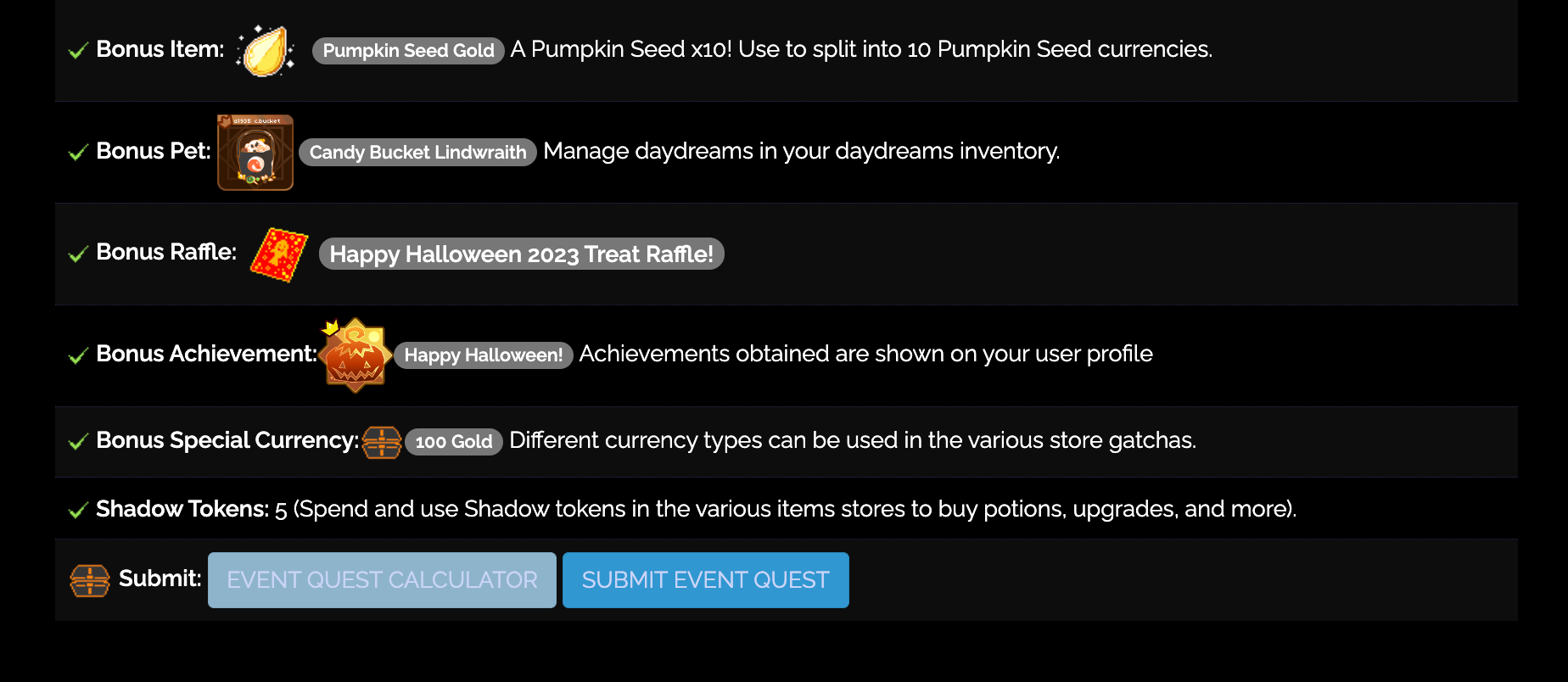 EVENT QUEST: THERE IS A LIMITED TIME QUEST AVAILABLE UNTIL OCTOBER 31st @ 11:59 PM PST
This is a one time quest per user!
You will also get bonus shadow tokens, daydream, gold, x25 Pumpkin Seeds, and a raffle ticket!

HALLOWEEN QUEST INFO HERE
FREE GIFT

Don't forget to claim your HAPPY HALLOWEEN 2023 FREE gift here as well!

Free Gift!
THE T?SS?R?CT EVENT CONTINUES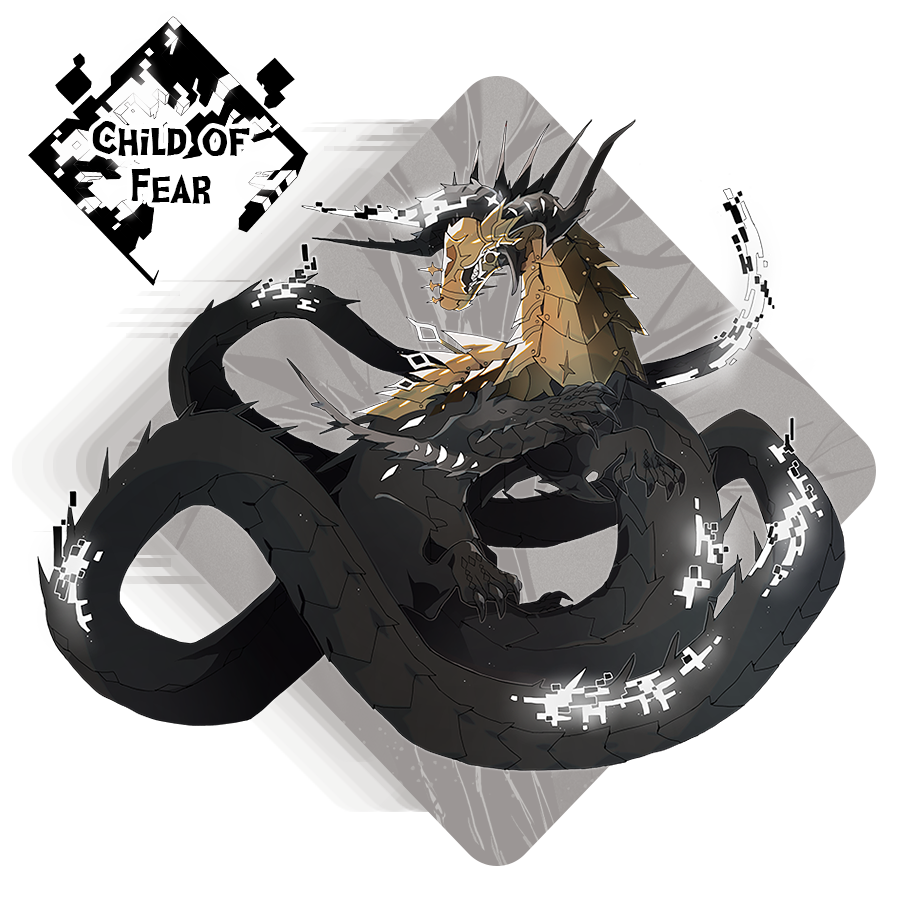 The T?ss?r?ct event will wrap up on the 20th (ETA, may be extended), but a bizarre
world boss
have shown up. It is said defeating them only makes them stronger... but that only leads to more fantastic prizes!
Created at 2023-10-16 22:59:09