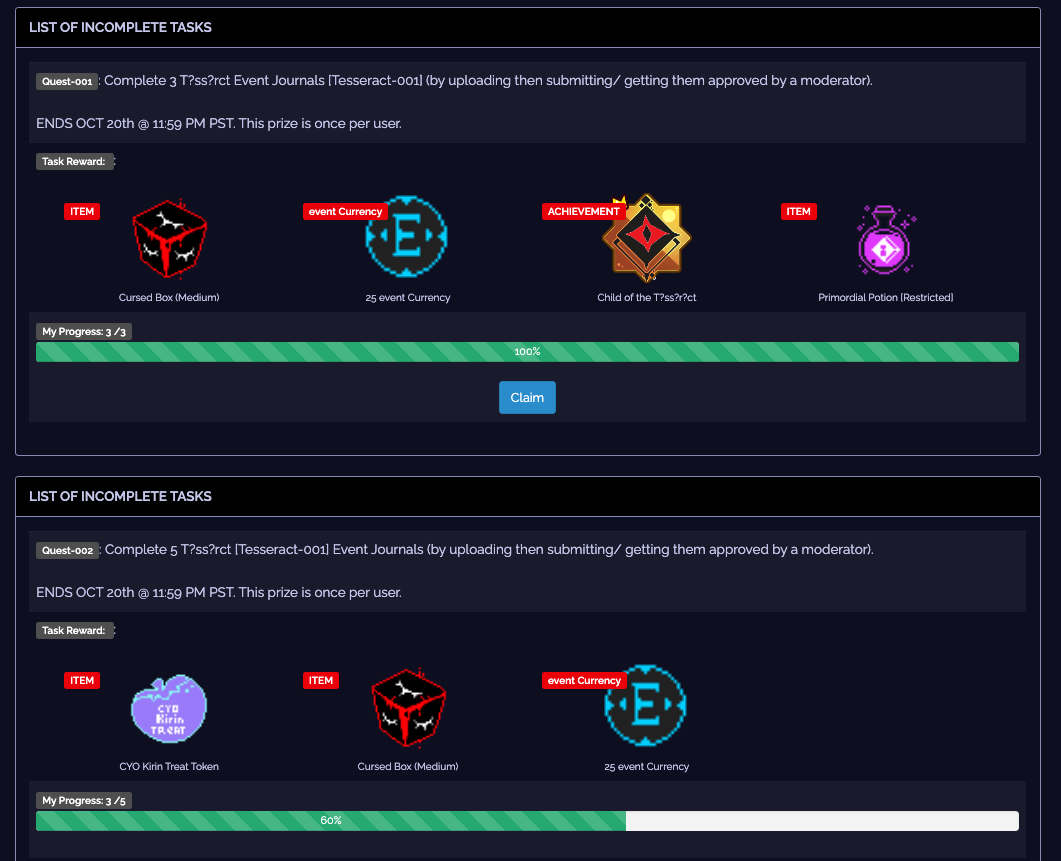 The T?ss?r?ct Event is now wrapping up!


Event quests are now officially closed! We will be open for the next couple of days for revisions of quests already submitted but we will not be accepting any NEW T?ss?r?ct event quests!


New Journeys are now closed (though you can view existing ones!)
Raffle/ Prize Claims/ Shops/ Alchemy will be open until end of month (Oct 31st @ 11:59 PM PST) - In which the raffle will be rolled Nov 1st along with the final prize claim submission info ie: submitting NPC achievement price and submitting the FTO myo prize - a part 2 event wrapup will be posted then with claim info!
Event dailies are now over, and regular dailies resume!
Event adventures are now closed
Box/ Mome king has gone back to a 50% drop rate
World boss claims close end of the month!
Behemoth Stygian and Kirin Treat subspecies info will be released early Nov!


Thank you all so much for participating in the event! Don't forget the Halloween stuff is still ongoing, so make sure to get what you'd like from that!
Created at 2023-10-26 02:24:48