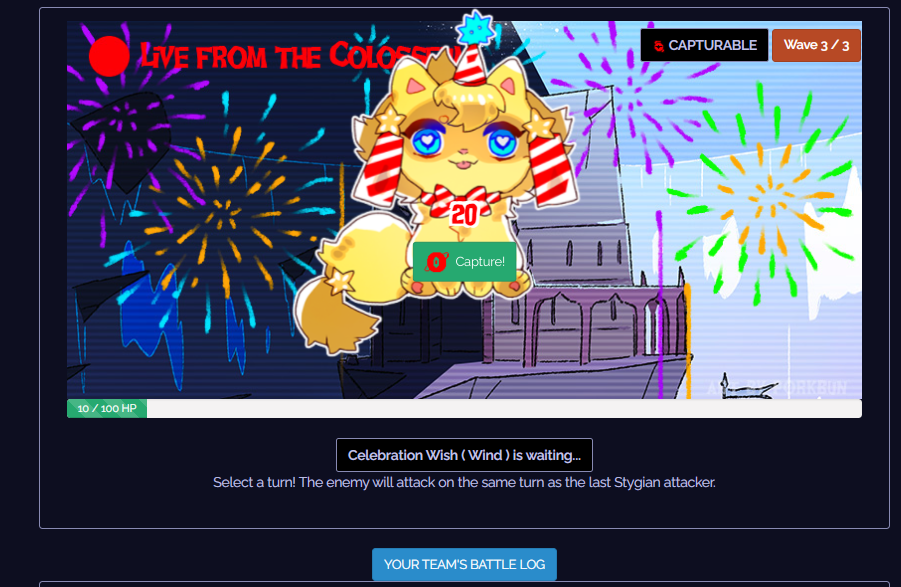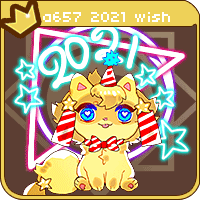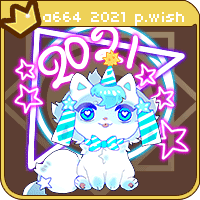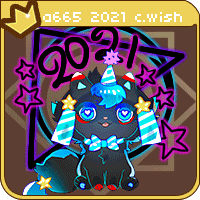 CELEBRATION WISH INFLUX There seems to be an invasion of Celebration Wishes (2021 edition!) You can catch these unusual children through RANDOM EVENTS AND SITE EVENTS that will be happening all day!
THROUGH ADVENTURING: A NEW 48 HOUR ONLY ADVENTURE ZONE HAS POPPED UP with a RARE CHANCE of spawning capturable wishes! Bring your capture capsules, and if you see any wishes, drop them to 20% health to capture them (by clicking the capture button to bring your capsules once they hit 20% health)! Good luck!
THROUGH MINIGAMES! I will be handing out batches of these in #event-games on Discord at RANDOM INTERVALS of time! Please check in to see if there are any available if you are around!
THROUGH TRADING POST I will be posting RANDOM LOTS in the trading post, where the first person who gets the lot will get one! https://stygians.thesporkedken.com/trading
THROUGH ???:??????: ??? ? ???? ???? ??? ??
Created at 2021-01-01 03:15:21