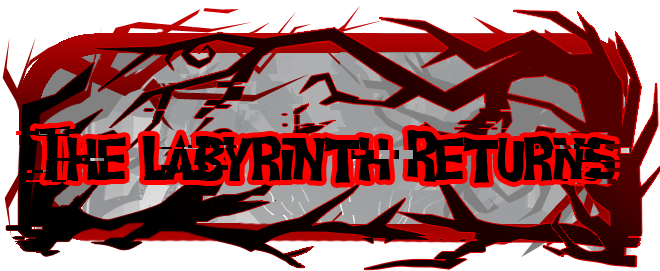 The Labyrinth, the unusual maze beneath the Nightmare Tree that continues to emit an ominous presence neither malicious nor beneficial. Something speaks to those of Dreams and Nightmares, something promises - those who trek within the labyrinth will be rewarded, that those who trek within the labyrinth will be remembered.
Unspeakable words -
forgotten gods -
horrific amalgamations -
eyes peering into deeper worlds -
- The labyrinth consumes all.

MINI-EVENT HOW TO:
Simply click the link above ([ BEGIN THE JOURNEY]) to get started! This will start you on PART 1 of the Labyrinth Returns storyline special prompt.
When you hit PART 1 END of the storyline, it will give you a quest prompt!
Click on the quest prompt link, and complete the prompt!
Part 2 and Part 3 will be the same thing (aka complete one quest prompt corresponding to each part), and will be released weekly with an announcement
This prompt can only be completed ONCE PER USER (the series of three), but if you enjoy the storyline and want to complete it on other Stygian, you can, just submit it as a [ R-001] and not as an event quest!
Each part has special prizes, with full completion yielding ONE TIME PRIZES EXCLUSIVE TO THIS EVENT. These are not obtainable anywhere else, even in sales!

SPECIAL EXCLUSIVE REWARDS:

ALL PARTICIPANTS WHO COMPLETE PARTS 1-3 WILL RECIEVE THE LEGENDARY LABYRINTH SHADOW-WEAVING POTION [ RESERVED]. This is a potion that is ONLY RELEASED during the three-part labyrinth questline, and will not show up again for a very, very long time!

Read about this trait info [ here ]!
If you have this trait on your Stygian but want the cert, any additional Labyrinth shadow-weaving potions will be turned into a legendary non-restricted trait of your choice.
When the event closes, information will be posted on this mini-event wrapup and where to redeem this prize as it is not automatic and must be redeemed with proof of all 3 questlines completed!
Upon turnin of this potion on a Stygian (must be a potion from THIS QUESTLINE not the questlines prior), you will also obtain the special LABYRINTH RETURNS CERT ABOVE for that Stygian. This cert will retire after this event.

Cert can only be applied to the STYGIAN FORM THAT IS USING THE SHADOWWEAVING TOKEN above. Cannot be applied to Diver human forms/ Treatling forms/ Stygian avatar forms, but can be applied to their Stygian/Stygian disguise form. Make sure to choose which alt myo if multiple (again, same alt myo that the potion is going to)



There will also be a raffle for: x2 CYO Labyrinth Treat, x2 Mimic Stygian ALT MYO, x1 COMMON DIVER MYO (!!) Token! Each time you complete a quest prompt (so 3 tickets if you complete all 3 parts)

ADDITIONAL REWARDS:



Every part of the quest completed will net you x10 SHADOW TOKENS (base) and x5 SKP (base), along with x50 gold, and a labyrinth key!
In addition, every part of the quest completed will give you a raffle ticket for the raffle as shown above!
Special Mini-Event prompt ends APRIL 10 @ 11:59 PM PST FINAL DEADLINE
Created at 2021-03-25 20:51:54