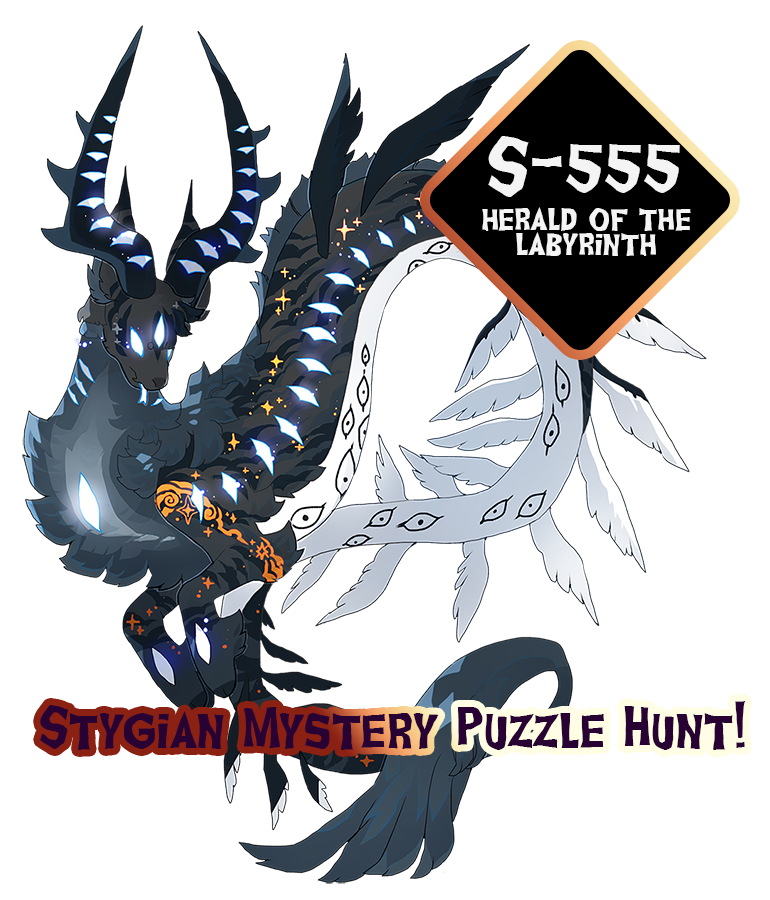 THE LABYRINTH RETURNS MYSTERY PUZZLE HUNT IS LIVE
Do you like puzzles? Do you like.. puzzle hunts! Well now you do! Enter the labyrinth of a new puzzle hunt for prizes, including S-555 above, and the TREAT BELOW!
All those who SOLVE the puzzle will get:
+ x1 Raffle ticket for S-555 above and MORE!
+ x1 puzzle token to use in the puzzle shop
+ 100 silver and 50 gold!
+ 5 shadow tokens!
+ 1 HEXAPAL BLIND BAG daydream
+ 1 LEGENDARY SEED PACKET for gardening!
ENTER THE PUZZLE HUNT HERE!


+ CHECK OUT FULL PRIZE POOL HERE:
https://www.deviantart.com/zoomutt/art/Stygian-Mystery-Puzzle-Hunt-Labyrinth-Returns-873860593
PUZZLE HUNT LASTS FOR 48 HOURS
A REMINDER DO NOT SHARE OR POST ANY PUZZLE HINTS OR PICTURES. You can talk about being stuck on this step, but don't offer ANY hints or pictures please! This is an individual hunt activity! Please do not ask for hints in this chat either, or put ANY hints in spoilers or puzzle stage information/hints .
Created at 2021-03-21 15:57:59