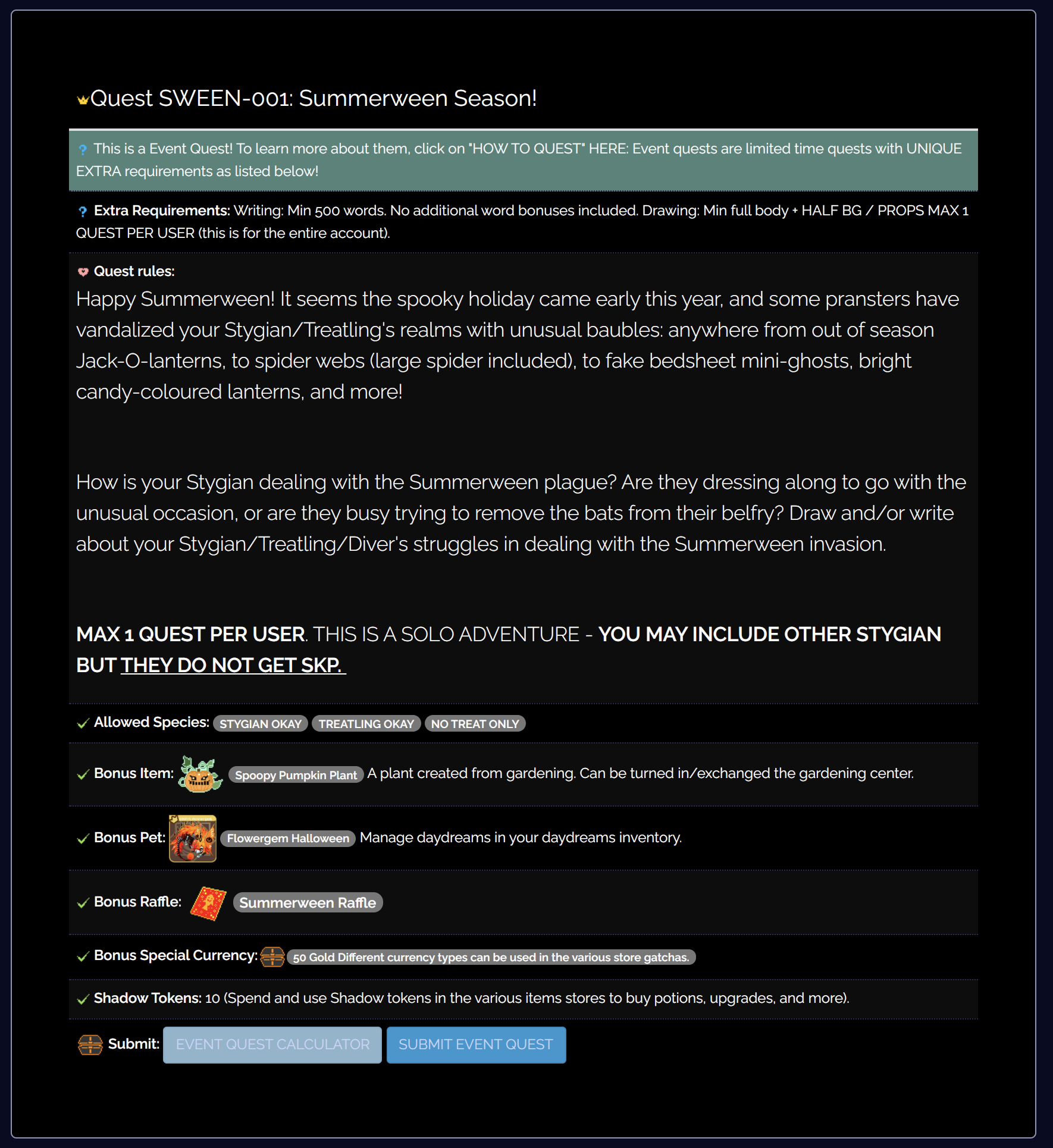 SUMMERWEEN SPECIAL PROMPT - ENDS AUGUST 31st @ 11:59 PM PST


Summerween has arrived - and the pranksters are out in full force, littering Stygian Nightmares and Treatling Dreams will all sorts of out of season spooky decorations. Can your Stygian/Treatling put a stop to this before it gets out of hand?
There is a special prompt below, where upon entering you will also get exclusive prizes such as a special daydream, 50 gold, 10 shadow tokens, AND a Summerween raffle ticket!. 5 lucky winners of the Summerween raffle will get a GHOST POTION and the other five a PRIMORDIAL POTION!
Please note: This quest can only be completed ONCE PER USER.
FREE LOW-LUCK STYGIAN RAFFLE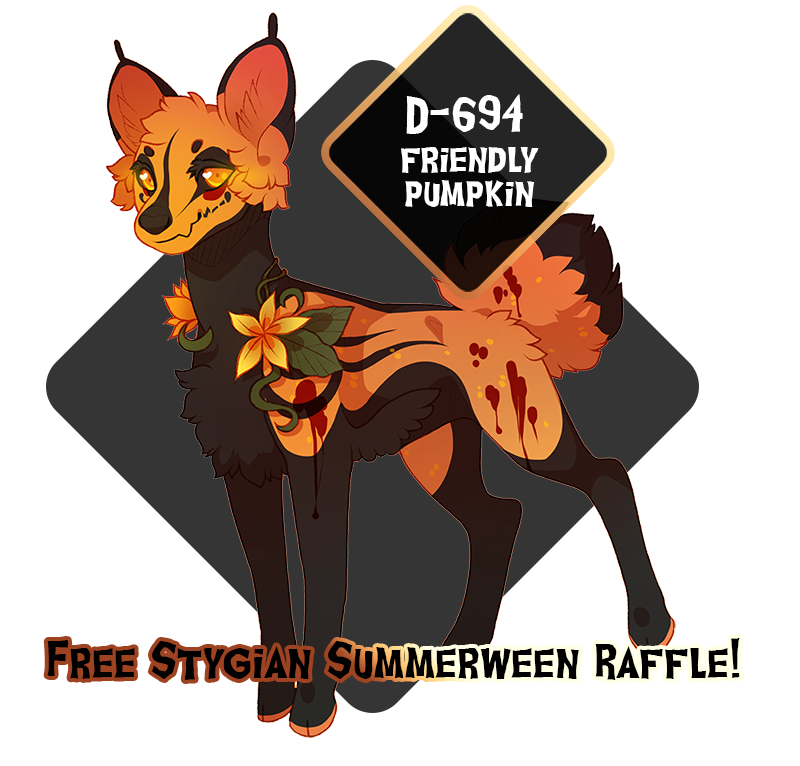 There is also a
FREE LOW-LUCK STYGIAN RAFFLE
, for a lovely Summerween themed premade Stygian!
Created at 2021-08-10 20:48:51