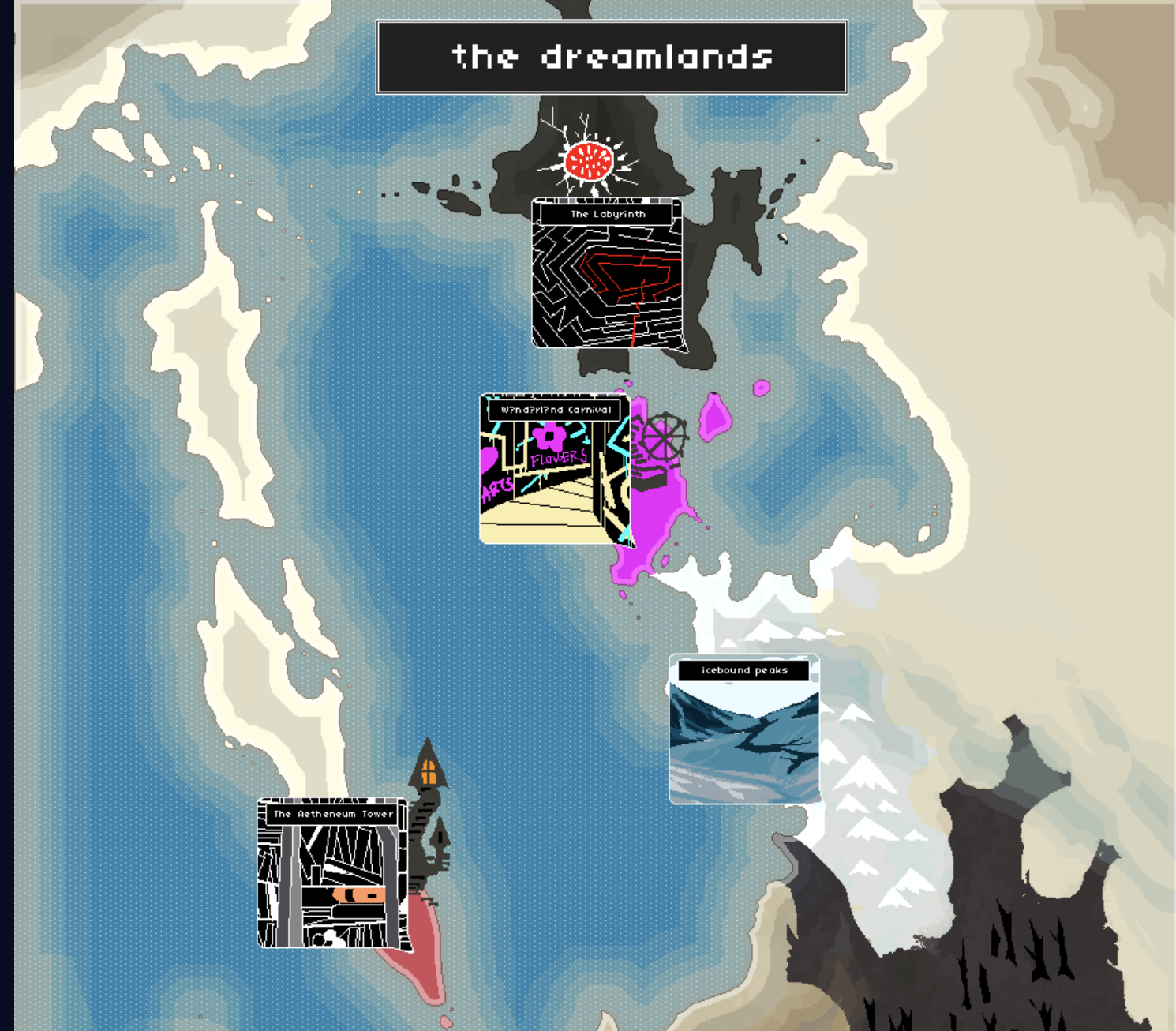 NEW Dreamlands Updates!
To celebrate a belated post-release from the event, here are some massive NEW Dreamlands updates! What is the Dreamlands? It's a site minigame that simply requires a "choose your own adventure" survival style of gameplay, reminiscent of old pixel games of that genre. By completing new zones and levelling up, you can gain access to FANTASTIC prizes, and tokens to spend int he shop below!

THREE NEW ZONES!
Three NEW zones have been introduced: The Aetheneum, The Labyrinth, and W?nd?rl?nd! They have a hard - expert level difficulty, but if you master them for the first time you can some wonderful prizes such as: gold, shadow tokens, daydreams, medallions and more! There is also a special achievement for tackling the hardest of these zones!

OLD ZONE ADJUSTMENTS
The old zones have been scaled back in difficulty (Forest, Desert, Darkwoods, Peaks) to help anyone new to Dreamlands to get started!

NEW SHOP STOCK
Plenty of new stock have been added to the Dreamlands shoppe! You can check it out here! You may see also some new NPC plushes, and never-released before daydreams!

MISC BUG FIXES There's been some misc bug fixes such as some UI updates (minor), and pagination updates (so hiring you can actually see paginated searches)
Created at 2021-08-25 01:54:05