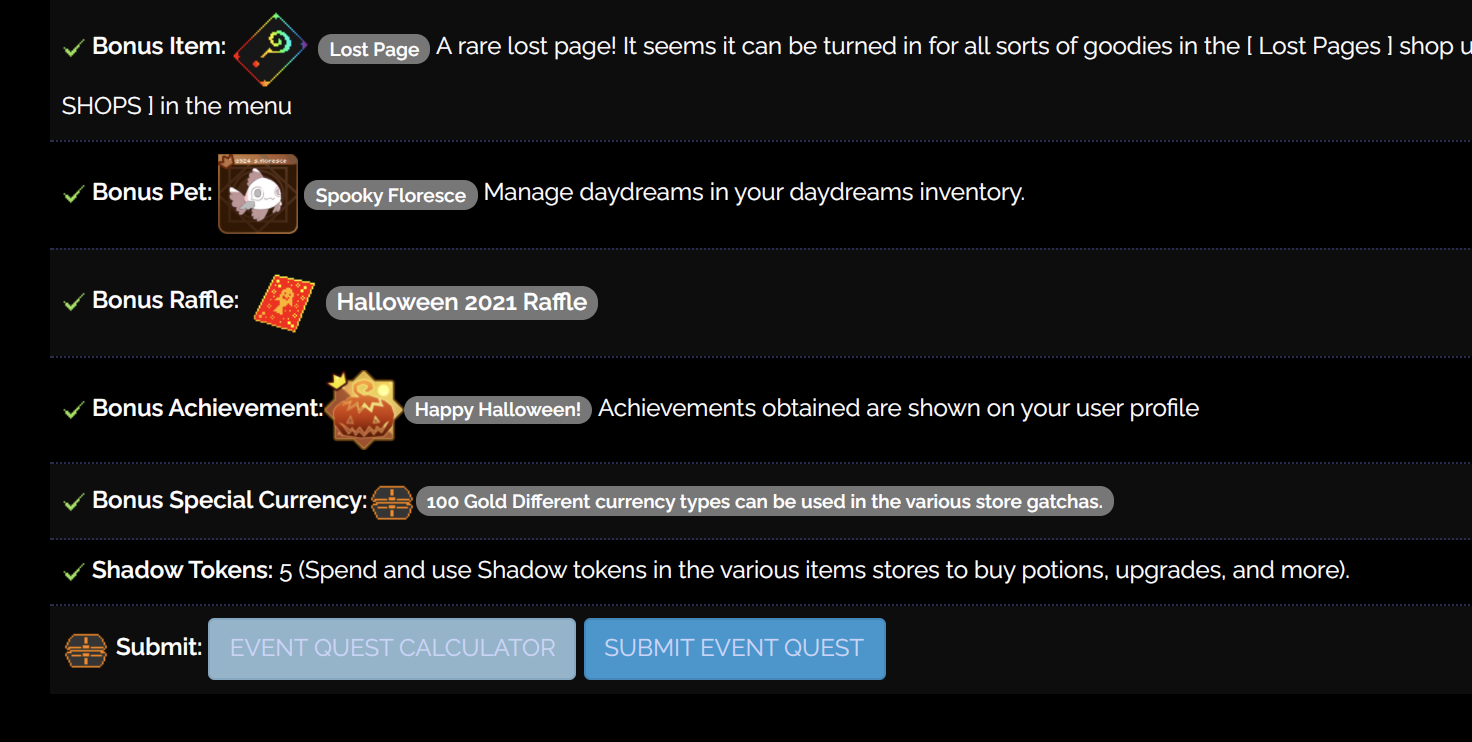 Halloween prompts are here (ENDS OCT 31st @ 11:59 PM PST)!
To celebrate this spooky October, we've also added some Halloween themed prompts! They can be completed ONCE PER USER and come with some fantastic prizes including:

x1 Spooky Floresce Daydream

x5 Shadow tokens and x5 SKP

x100 Gold

x1 Lost Page

x1 RAFFLE TICKET for the Halloween Raffle! There are TWO HALLOWEEN PROMPTS -
Hallow-001 and Hallow-002!





The
Halloween Raffle (2021)
will be a raffle featuring
exclusive seasonal time alts
with:
x1 Alt-Subspecies Lindyrm
x1 Alt-Subspecies Arachnid
x1 Alt-Subspecies Feline
x1 Alt-subspecies Bat
x1 Alt-subspecies Parasitic
Totalling FIVE PRIZES! Hope to see you there!
Created at 2021-10-03 15:05:43