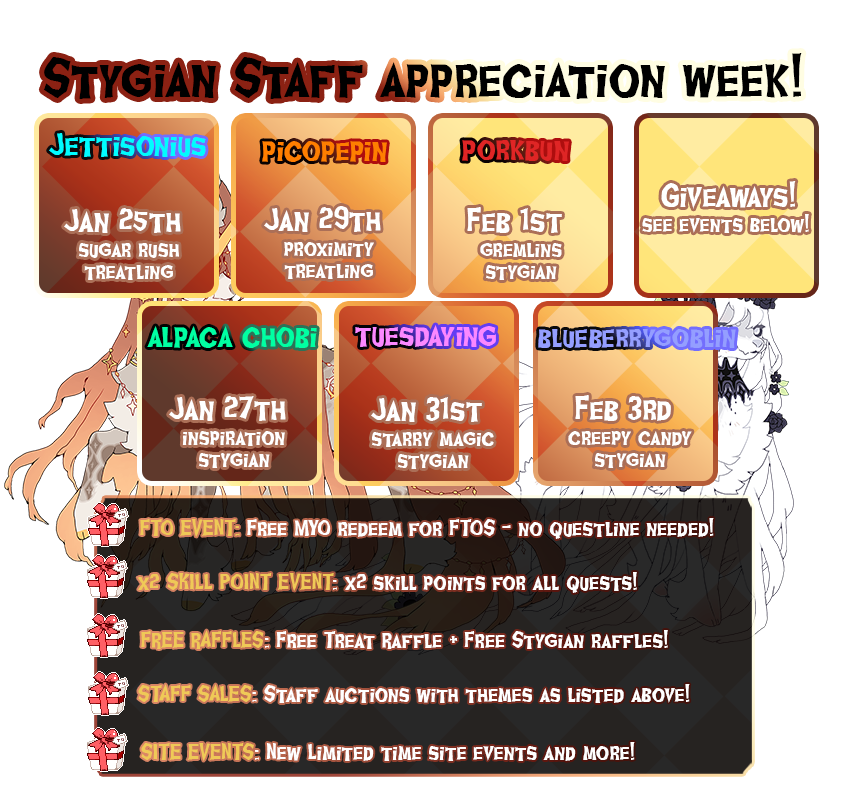 Happy Staff appreciation week, and a big appreciation to all Stygian visitors, returners, and regulars alike! We've got a LOT planned for this week (until Feb 10th) so definitely check out these limited time events and their very unique bonuses! This is including:
FREE FTO MYO
Limited time staff quests for Guardian MYO tokens x5 raffle!
Free Treat raffle!
Special dailies for gold
Updated gold gacha!
x2 SKP for all regular quests!

STAFF APPRECIATION WEEK EVENT HUB + INFO/HOW TO
Created at 2022-01-25 20:10:54