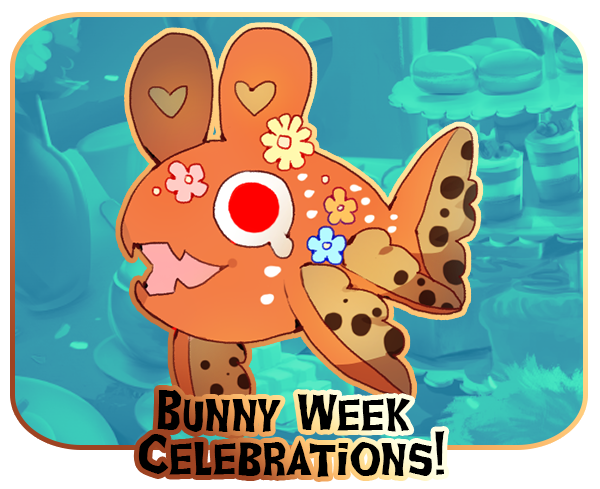 HAPPY BUNNY WEEK (ENDS APRIL 24th @ 11:59 PM PST)!




Happy Bunny week, also known as eggpreciation week! Whether or not you like bunnies or eggs, there are a variety of events for everyone to participate in for premade Stygian, CYO Treat tokens, Daydreams, and more special limited time prizes! But first, you'll need some Bunny Tokens...



BUNNY WEEK DAILIES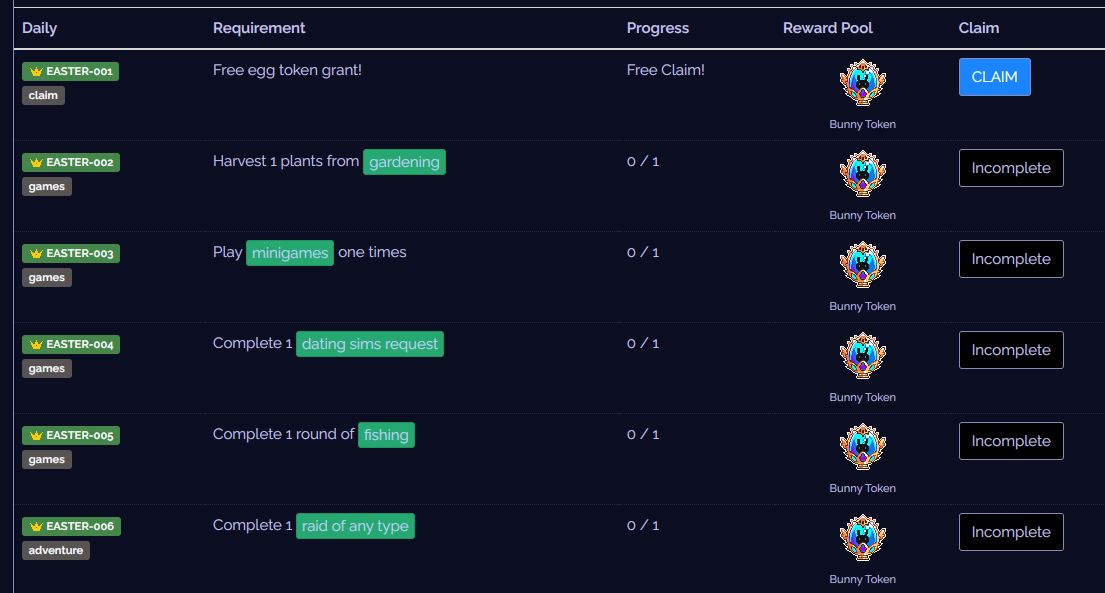 Special limited time dailies have shown up! (these replace the usual standard dailies for this duration). Complete the dailies once every 24 hours from when you claimed your last daily to get BUNNY TOKENS!
THE BUNNY SHOPPE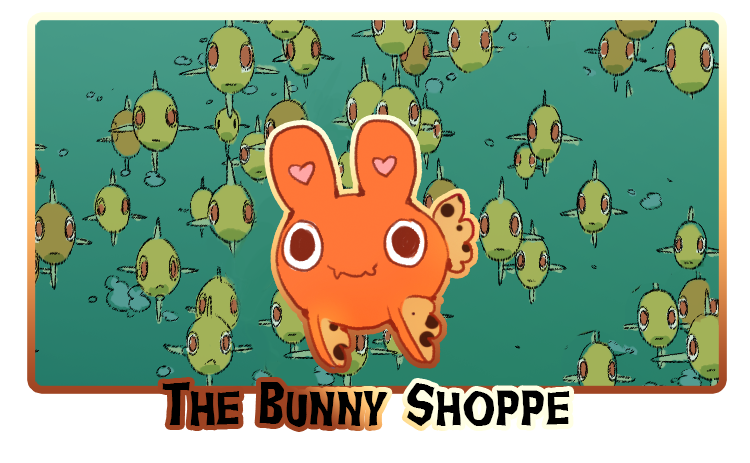 Spend your bunny tokens in the limited time shop below! This includes
special raffle ticket for x1 premade Stygian (preview coming soon), x5 CYO Rabbit Treat Tokens, and MORE!
BUNNY WEEK CAPTURABLE DAYDREAM ADVENTURES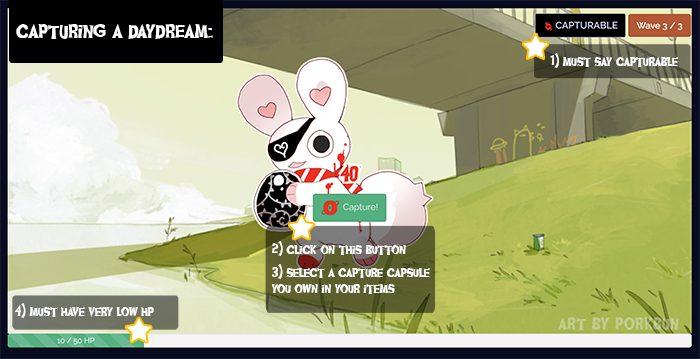 A new capturable zone has shown up, a strange area of endless holidays. For the limited above , only special Bunny Week daydreams will show up, exclusive to this zone! To capture a daydream, you must whittle them to low health. They also must say CAPTURABLE to capture them. Use a capture capsule and try your luck to take that Daydream (egg stage OR type) home!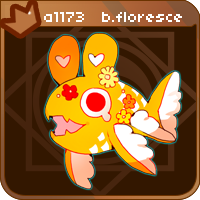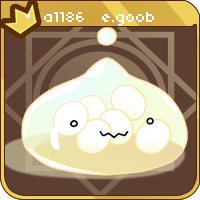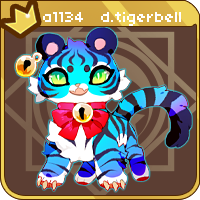 BUNNY WEEK RAIDS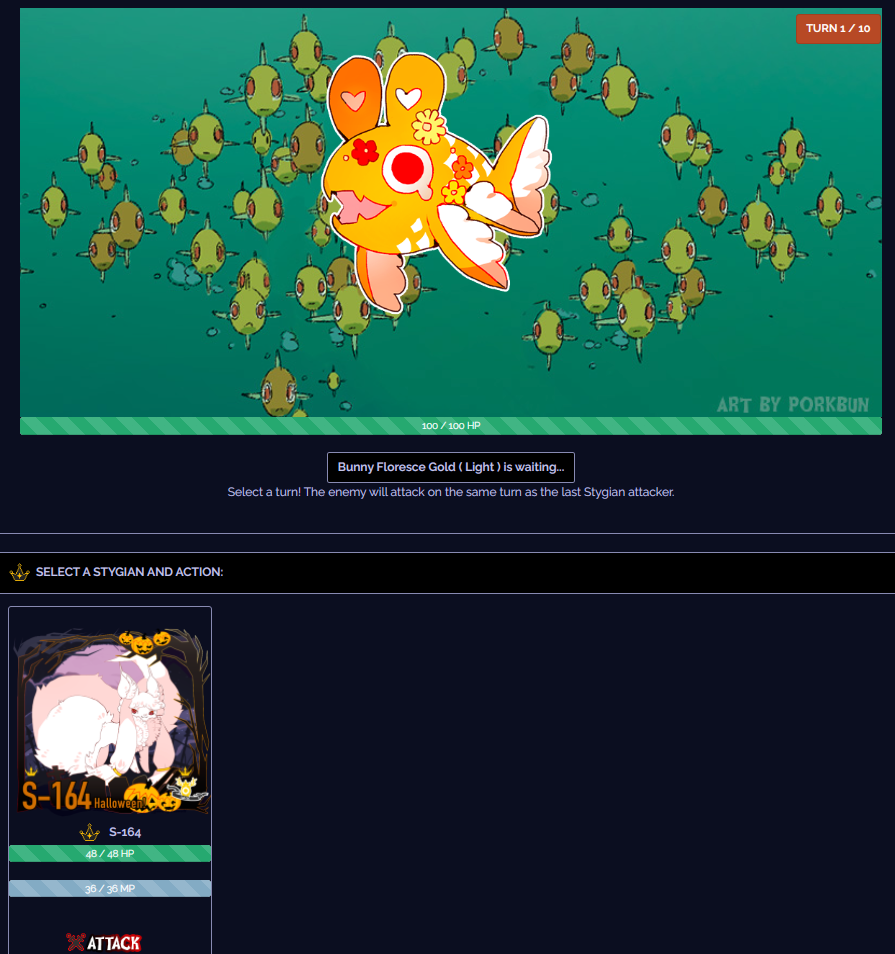 New BUNNY RAID!
Below is a link for FREE RAID KEYS! Once you've gotten your raid keys, you can now use them by going to their respective tabs and clicking on the key here! If you cannot complete a raid, don't be shy about asking for help in raid-summons-requests as those who help you will get a reward as well!



For completing EACH RAID ONCE you will also get a
Bunny Token (large!)
, and a small gold/item bonuses as well as the chance for NEW achievements!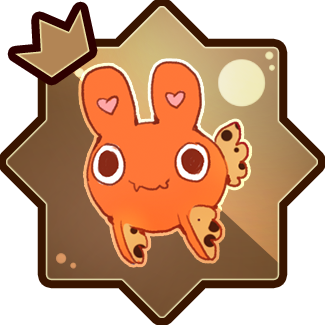 Have fun and good luck adventuring!

Need Adventuring Supplies?
Check out the Bunny shop, you can buy both with bunny tokens!
BUNNY WEEK SPECIAL QUEST
A great bunnification has happened to Stygian, Treatlings AND Treats. Why is it always bunnies...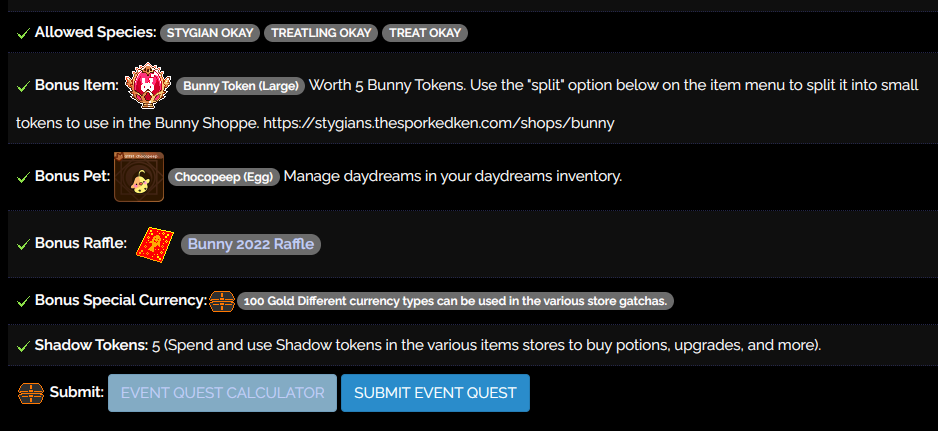 ⭐
EVENT QUEST: THERE IS A LIMITED TIME QUEST AVAILABLE FOR 1 WEEK UNTIL APRIL 24th @ 11:59 PM PST
This is a one time quest per user! Draw your character... bunnified!
You will also get bonus shadow tokens, daydreams, gold, a bunny token (large), and a raffle ticket!
BUNNY WEEK FREE GIFT!

Don't forget to claim your Bunny Week gift here as well!
Created at 2022-04-11 18:10:27