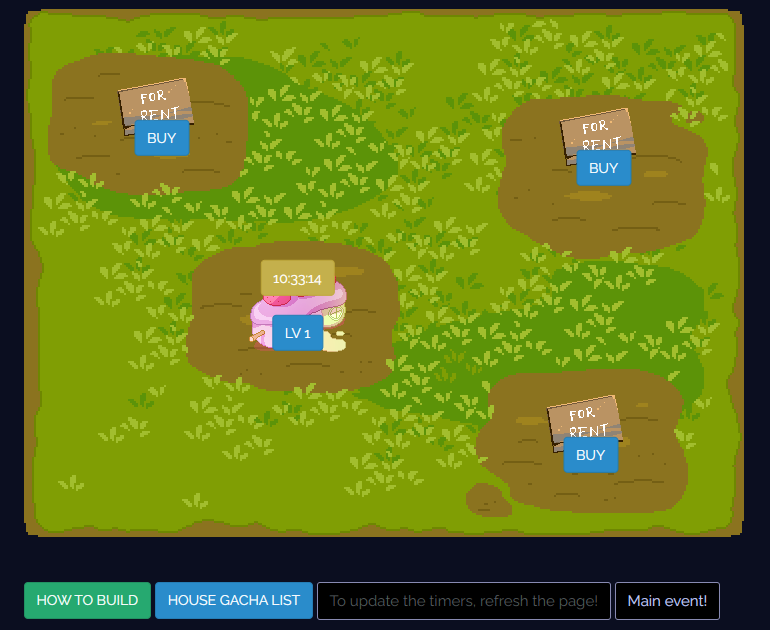 EVENT HOUSING IS LIVE!
TREATROPOLIS RETURNS HOUSING IS LIVE! It seems the hustle and bustle of Treatropolis has attracted some potential tenants!
Build houses with the materials they request, and after you are done, once a day, you can pop in for some prizes! The tenants are a bit finicky so will grant you as they see fit
Some prizes like the weapons are exclusive to this event/ from housing only! You. may also see some extra fun goodies as well!
To learn more about how to build the houses, click on [ HOW TO BUILD ]!
This will last to the end of the event - you may even see some special event related weapons and daydreams!
Created at 2022-05-29 14:52:25