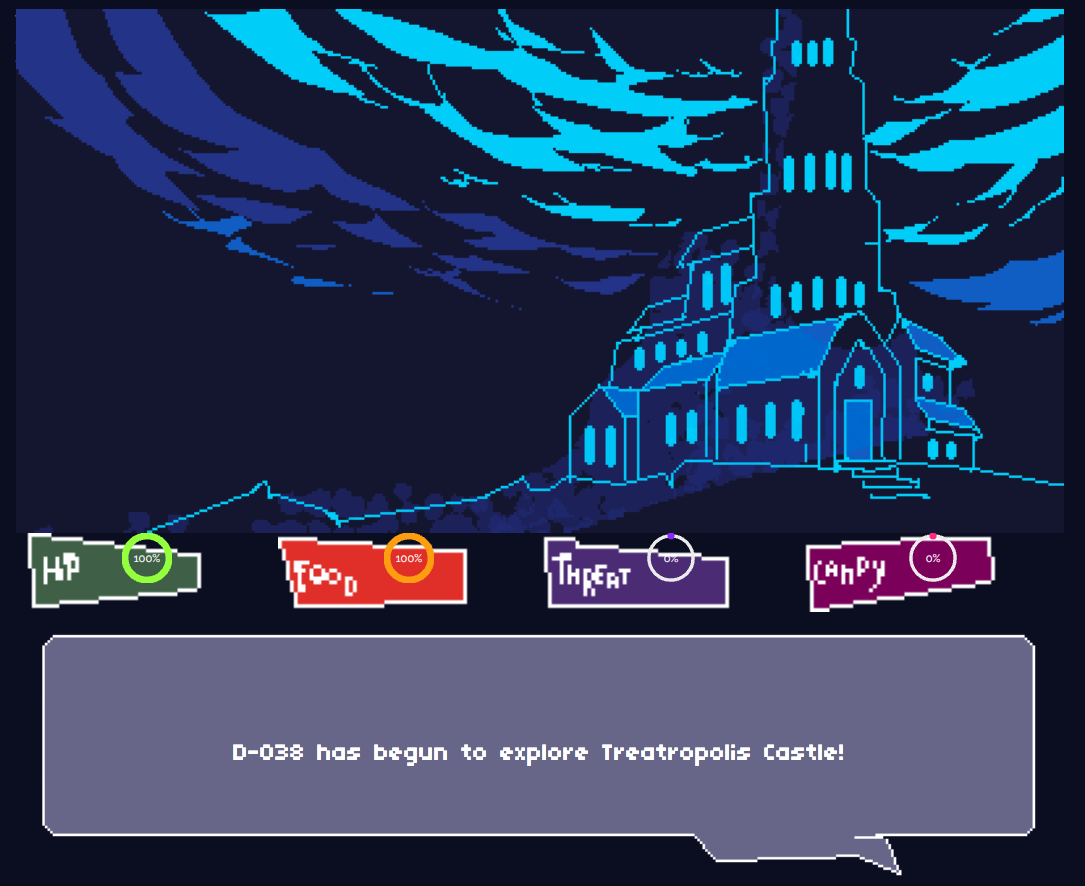 PART 3 (THE FINAL PART) OF THE RETURN TO TREATROPOLIS JOURNEYS IS OPEN FOR EXPLORATION!
At last you make your way to where it all began, the Treatropolis castle itself, or so you hope. The once tightly guarded gates are completely strewn open, with a strange eerie sort of silence. Hallways once adorned with splendor lay bare, with only scattered signs of life. Where exactly are you and... can you return home?
TO ACCESS PART 3 GO HERE AND CLICK ON THE FOR THE TREATROPOLIS CASTLE above


While you do not need to have explored part 1/2, it is recommended to dip your toes into part 1/2 before doing part 3, or the story may make a little less sense


Everyone's stamina has been filled so you can actually go explore part 2 immediately after this announcement if you wish!


Part 3 submissions are now also accessible - SUBMIT AS [ RETURN-001 JOURNEY TO TREATROPOLIS ] (so literally the same quest as part 1 as technically they're all part of the same story)


Post event, there will be a "wrap up" conclusion mini-story you can read optionally and decide if you'd like to tie this to your character's journey or not (no need to draw/write a response, this is just for IC character buildling).


In addition, there may be a bonus raffle/achievement reward at the end of the event for those who can find all the NPC books...perhaps...?


Created at 2022-06-30 01:12:41