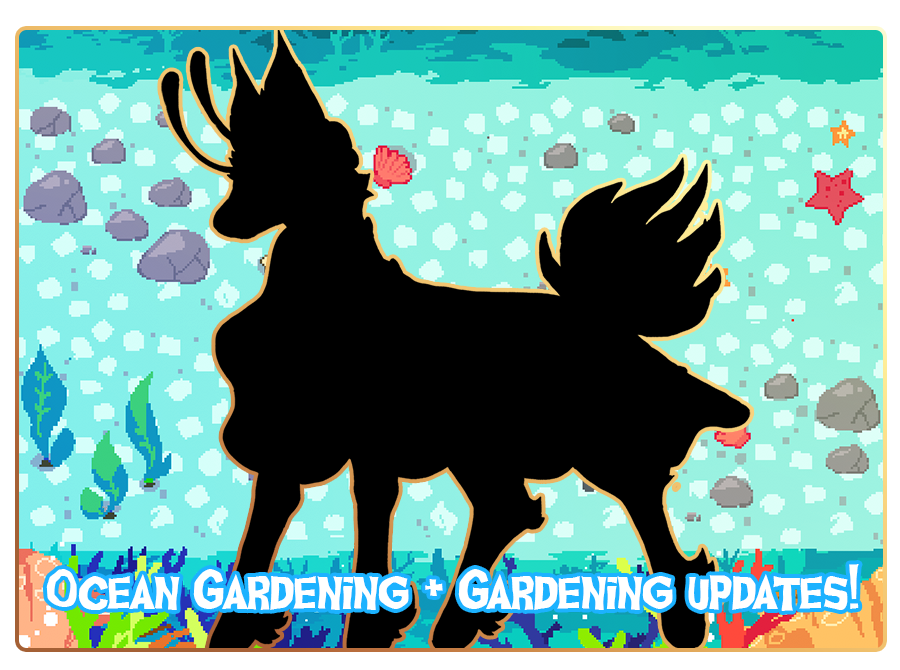 SUMMER OCEAN GARDENING IS HERE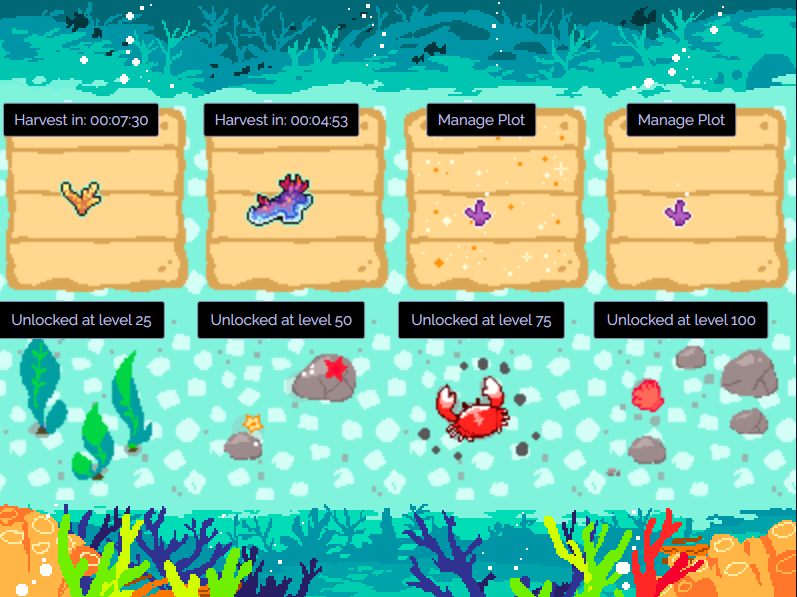 To celebrate the summer, it looks like the nightmare denizens have found a
brand new location to garden - right in the ocean!
Sure, usually you can't breathe so good in the ocean, so its a
good thing this is just a nightmare of one!
Ocean Gardening is a completely new series of gardening plots with new "plants" to farm, discover, and hybridize!
It has a completely seperate levelling system from the original (classic) gardening
Ocean gardening is SEPERATE from original gardening, meaning you'll get to keep TWO zones worth of plants! Neither of them disrupt the other meaning you can water plants in the ocean (don't ask how this works...) and water plants in the original classic garden as well!
You can only plant ocean plants in the ocean garden!
Special ocean garden hybrids exist from combining specific ocean plants! Many of these hybrids are valuable as alchemy ingredients!
New plants means new prizes! Find them in alchemy,shops, and more (see below for more info!)
Ocean Gardening requires Surprise Coral/Kelp/Shell/Sea Seed Packets (see below for links)! You won't be able to plant anything yet without those packets!

Check out the free starter kit below BEFORE you start ocean gardening to get some starter packets!
FREE LIMITED TIME OCEAN GARDENING STARTER KIT:

To celebrate the release of ocean gardening, here is a FREE GIFT BUNDLE to get you started! If you would like more seed packets, see "buy more seeds here" below!
BUY MORE SEED PACKETS HERE:



As Ocean Gardening requires Surprise Ocean Seed Packets, below is a list of shoppes that sell these NEW seed packets from the getgo! You may also find more packets through things such as the new Ocean Gardening tasks and more!
NEW: NUDIBRANCH /PRIMORDIAL NUDIBRANCH STYGIAN SUBSPECIES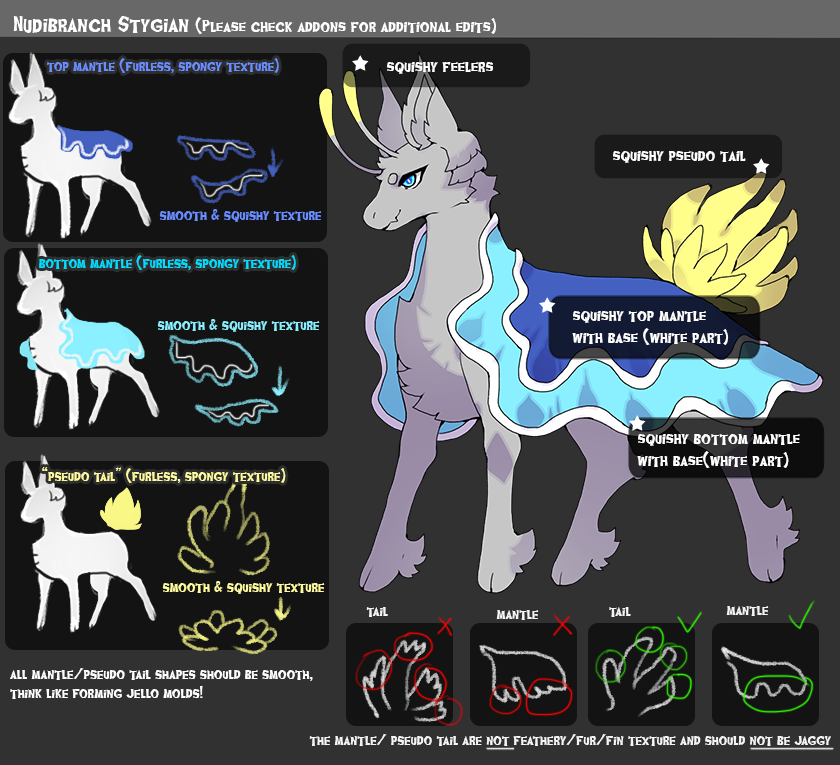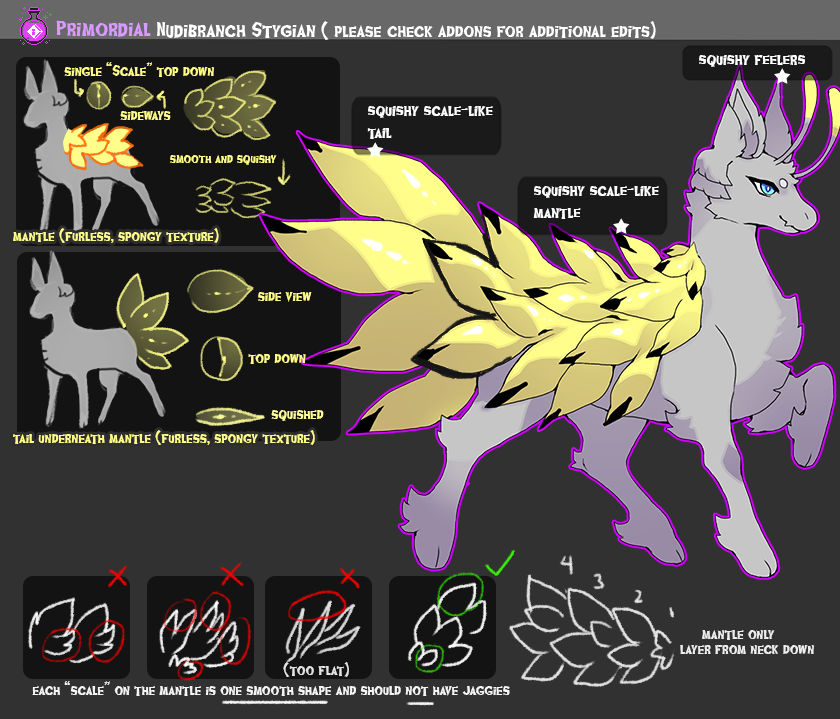 A new Stygian subspecies themed after and exclusive to ocean gardening has been spotted: the Nudibranch Stygian!
A primordial version of this subspecies has been released at the same time as well!
You can obtain this subspecies in Gardening alchemy, by harvesting/ hybridizing ocean plants for the correct alchemy ingredients! (see below)
NEW: AXOLOTL TREATS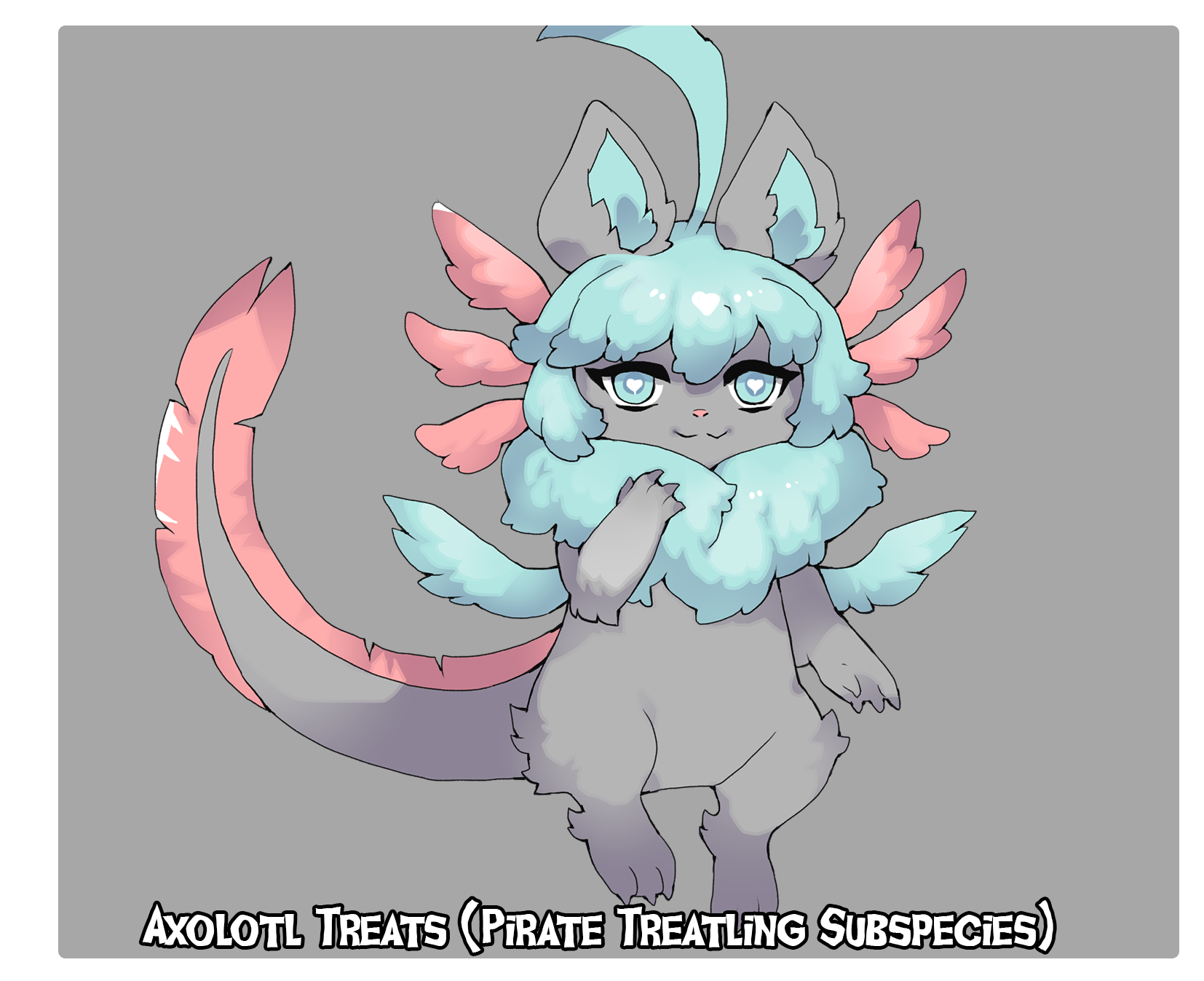 A new Treat variation has been found - the Axolotl Treat!
Axolotl Treats evolve with a Treatling Contract into the Pirate Subspecies (see pirate subspecies for special axolotl evolution traits)
You can obtain this Treat as a CYO in Gardening alchemy, by harvesting/ hybridizing ocean plants for the correct alchemy ingredients! (see below)
NEW GARDENING ALCHEMY RECIPES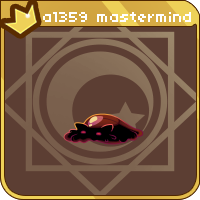 A bunch of NEW RECIPES have been added to gardening alchemy! All these ingredients can be found via ocean gardening by growing/combining/ and hybridizing ocean gardening plants! These recipes have no time expiration, so you can try for them any time - all the new ones are EXCLUSIVE to gardening/ ocean gardening.
NEW OCEAN GARDENING SHOP + SHOP UPDATES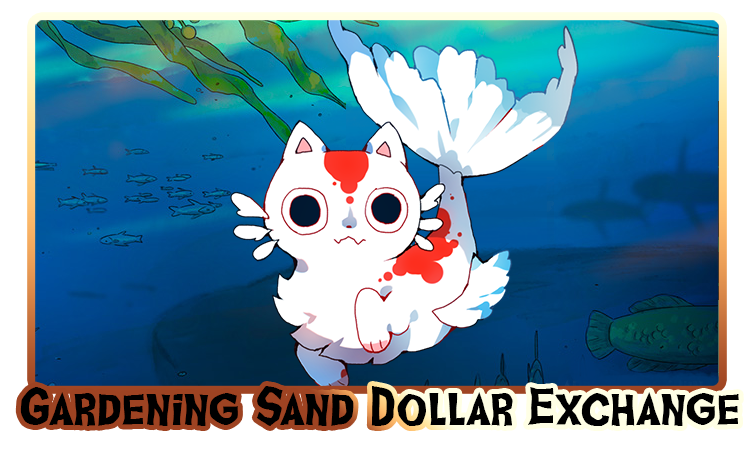 A new shop has opened up asking for SAND DOLLARS!
Sand dollars can be found by exchanging your harvested ocean gardening plants for tokens (under "Exchange -> Get Tokens)
Some sand dollars also come from Ocean gardening Tasks
You can get slightly more tokens by merging certain ocean gardening plants together (under "Exchange" -> Merge Plants)
LIMITED TIME SPECIAL RAFFLE (UNTIL SEPT 10th 2022)



A limited time raffle will also be held from now until Sept 10th @ 11:59 PM PST! You can purchase tickets in the SAND DOLLAR SHOPPE (see link above)
There will be x10 prizes to give away including:

x1 PREMADE STYGIAN (image + artist TBA)
x5 ALT-SUBSPECIES NUDIBRANCH TOKENS*
x4 CYO AXOLOTL TREAT TOKENS*

You can also get more raffle tickets limited time by doing the ocean gardening quest below!
* Means account bound until redeemed
NEW OCEAN GARDENING QUEST


There is a new permanent gardening quest involving ocean gardening! For a limited time until Sept 10th, this will ALSO give a raffle ticket for the above raffle!
NEW OCEAN GARDENING TASKS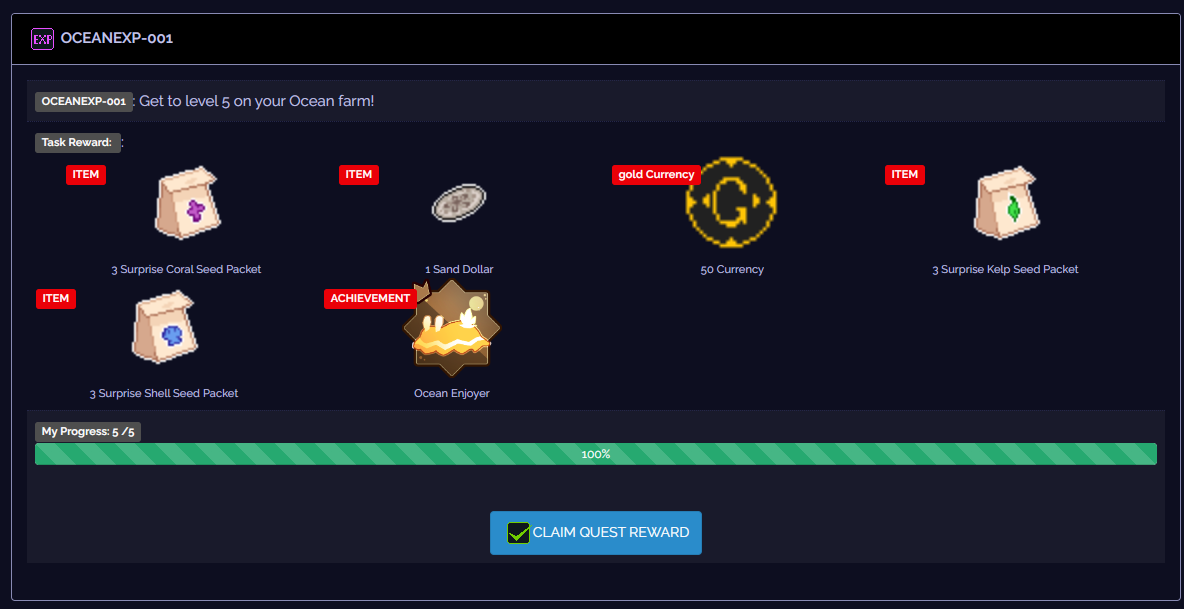 And lastly, ocean gardening comes with NEW ocean gardening tasks!
Tasks have no time expiry and can be completed whenever you hit the requirement!
Go to the tasks page to check and claim your tasks! Ocean gardening tasks will be on the last few pages!
You can find special rewards and achievements for completing them!
GARDENING ADDITIONAL PATCH NOTES:
Added "Ocean" to the gardening dex and the ability to sort by regular "Classic" or "Ocean"
Gardening Dex now shows what a plant will merge into
Drastically increased exp gained when harvesting a plant via ocean/classic gardening
Added in new link and option to name new gardening zone
Added in new tasks for Ocean Gardening (see above)
Added in seperate tags for "Ocean" and "Garden" plants for merging plants
Added new Gardening menu with dropdowns (click "Select a Garden" to select a garden and "Exchange" for alchemy/shops/etc)
Removed old holiday gardening alchemy recipes
Added new stock to the gardening shop and decreased the price of all stock /removed limits
Changed legendary seed packet to legendary "seed" packet (ocean version) in gold gacha
A new Gardening quest has been added related to ocean gardening with LIMITED TIME ocean gardening tickets
Some minor UI changes mostly on mobile
Created at 2022-08-23 10:51:57