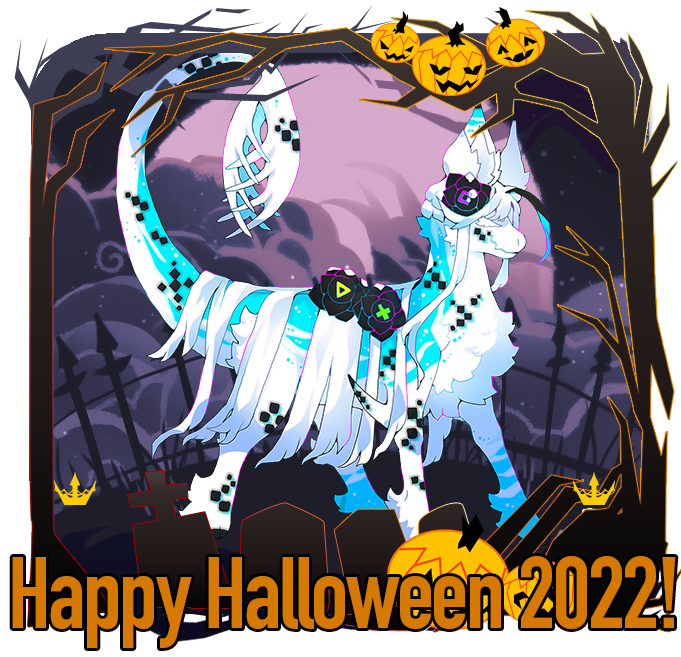 Happy Halloween 2022 at Stygians! From now till Oct 31st, the Halloween Shoppe has rolled in with special goodies, including the return of the Halloween Cert (tm!)
HALLOWEEN DAILIES

The dailies have taken a Halloween flair! Do these special dailies to get a PUMPKIN COOKIE item! Spend pumpkin cookies in the special very limited time Halloween 2022 Shoppe below! Halloween dailies refresh 24 hours from when you claim your last daily.



HALLOWEEN SHOPPE + SPECIAL STYGIAN CANDY RAFFLE
Do you have any
PUMPKIN COOKIES
, as obtained from the dailies above (as well as very occasionally random activities on the site)? Use them in the shop below!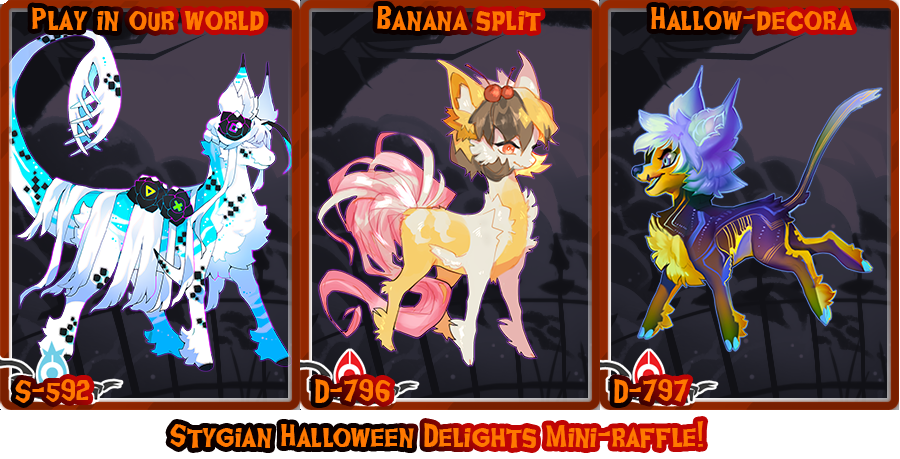 There will be THREE HALLOWEEN-DELIGHTS THEMED STYGIAN up for grabs in the Halloween Shoppe raffle, and some other bonus prizes such as Halloween-themed alt-myos and CYOS!
Purchase raffle tickets below
HALLOWEEN CERTS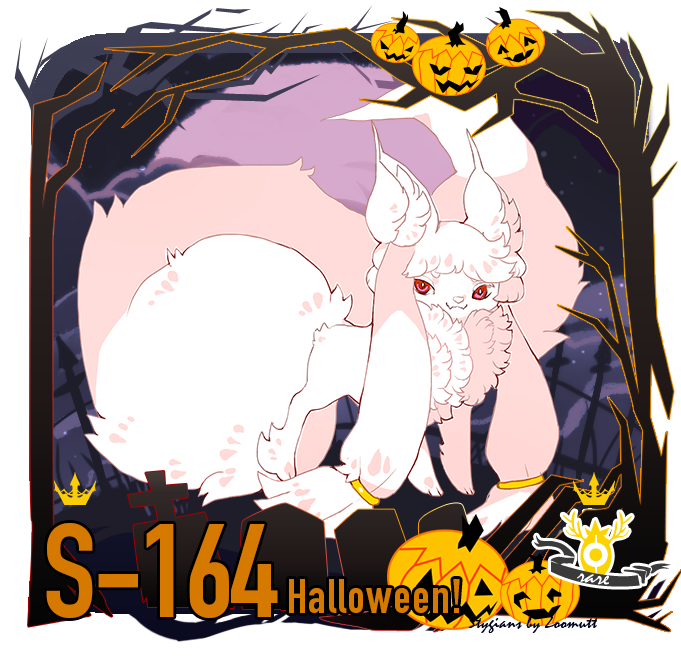 We are also on top of the other shoppe prizes,
bringing back Halloween certs
in the form of
purchaseable Halloween recert tokens
! If you like the look of the Halloween cert as shown above, you can purchase your own (one per user, for this duration only), in the Halloween event shoppe below!
SUBMIT RECERT TOKENS IN REDEEM MYO/ML ART -> USE A RECERT TOKEN. Recert tokens do NOT have any approval cooldowns!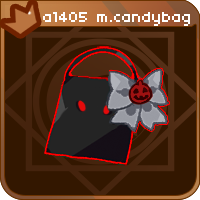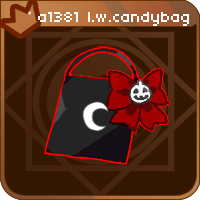 HALLOWEEN QUESTING RETURNS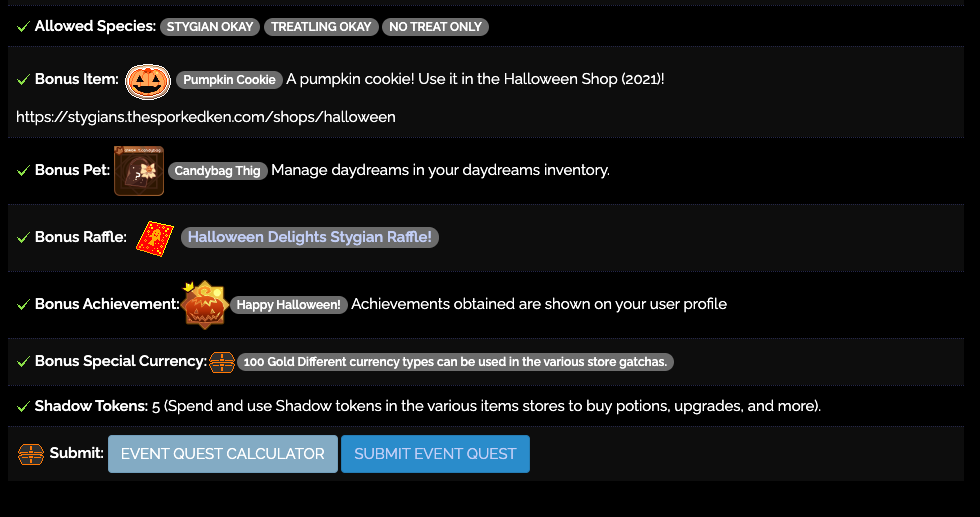 Halloween Questing returns until the 31st! Participate in the one time Halloween quest prompt to get some fun prizes AND 100 gold!
HALLOWEEN GOLD GACHA UPDATE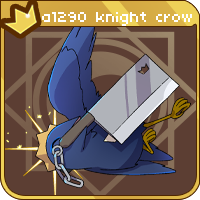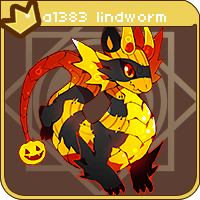 The gold gacha has also been updated with some Halloween-influenced prizes! For a limited time, the Halloween Lindworms AND
an alt-subspecies Mimic token!
FREE GIFT

And of course, a free gift one time gift for the season for all!
Created at 2022-10-10 01:00:56