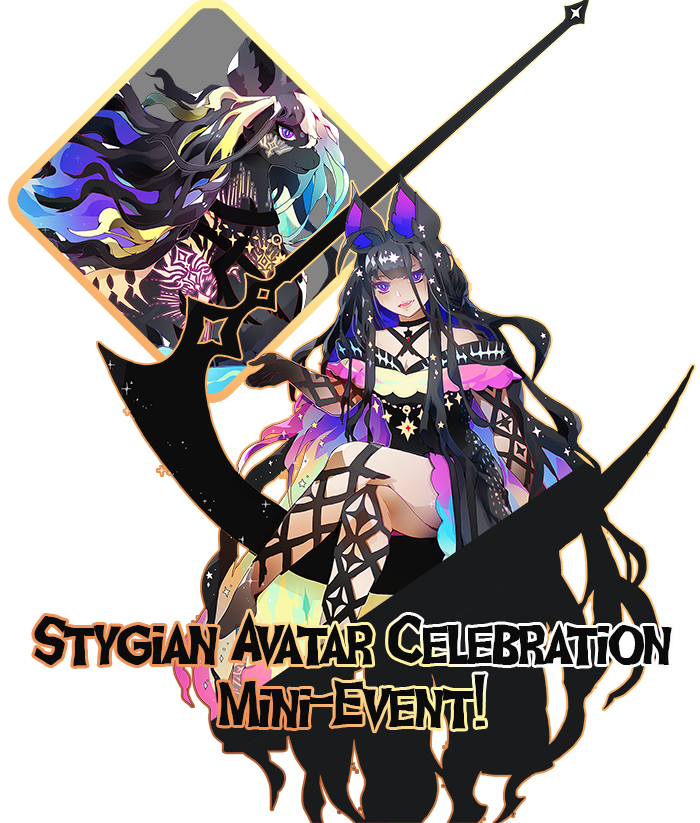 DESIGN AN AVATAR FORM MINI-EVENT
For all of November, we're doing a design an avatar form mini-event! Have you ever wanted to design a human or animal avatar form for your Stygian? Have you ever wanted it also certed on site/ as an ML entry! Come enter this event for the option of one, or both!
⭐ Design a human OR animal avatar form for one of your Stygian
⭐ Enter using the entry form in the journal post as a comment
⭐ THEN you can submit it on site redeems for FREE! (No avatar rebase ticket required!) It'll even come on a slightly special modified cert to celebrate the event!

PRIZES INCLUDE the free avatar form as seen above, legendary restricted potions, myo tokens, AND the grand prize a
LEGENDARY STYGIAN UPGRADE
(or semi-custom!)
Created at 2022-11-04 19:58:08