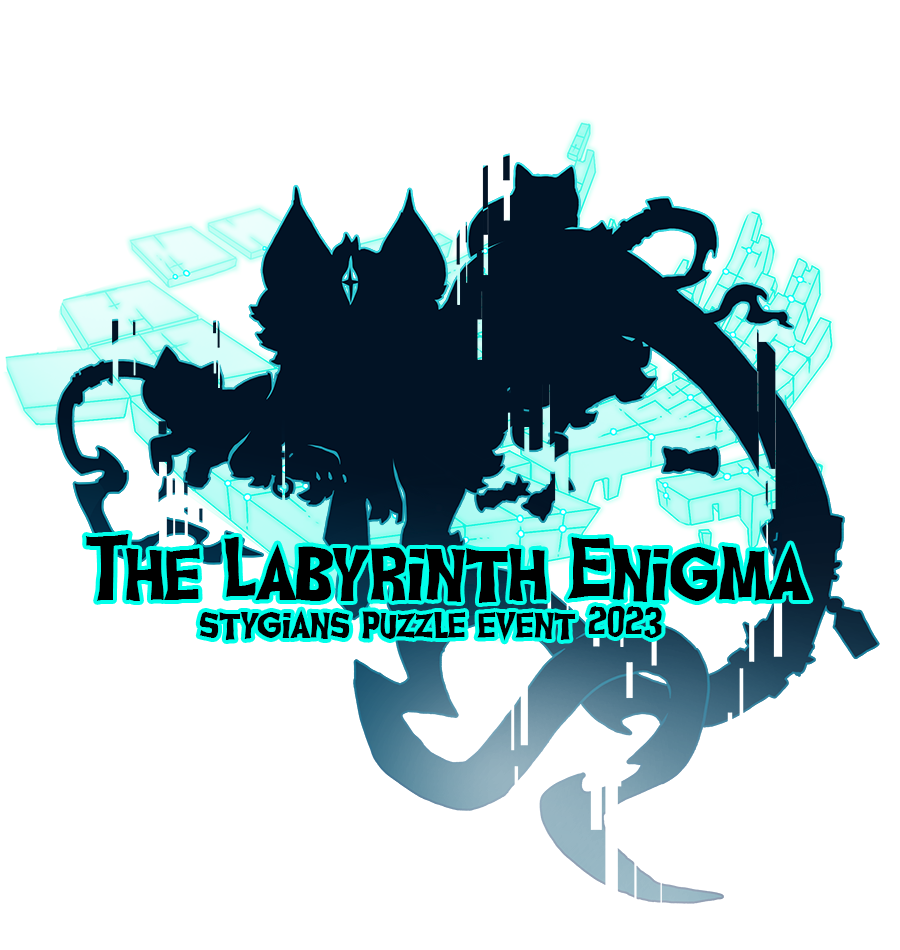 THE LABYRINTH ENIGMA PUZZLE (ENDS FEB 20th)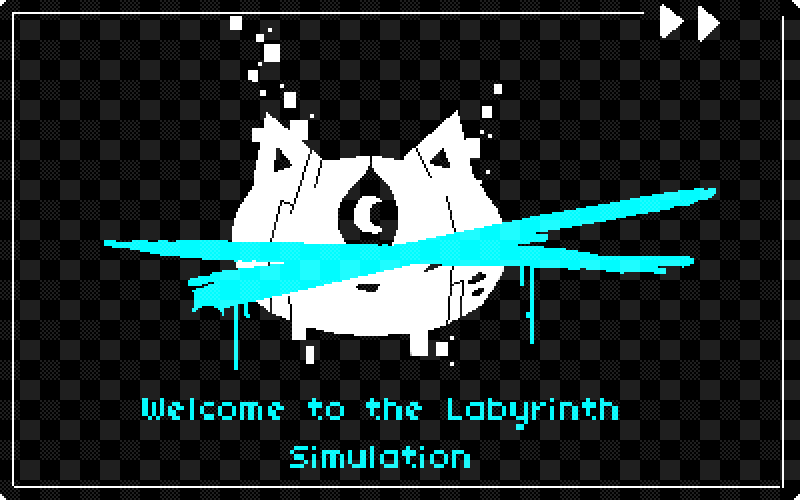 [ HELLO USER NAME. DO YOU HAVE WHAT IT TAKES TO CONQUER OUR MIND GAMES? COME... PLAY WITH US IN THE LABYRINTH ENIGMA. WE WILL REWARD YOU WITH INSERT_REWARD_VALUE ]



This is a THREE PART EVENT with a new part released every 7 days (roughly). Check in next week for the next update!
Solve the point and click mystery by clicking on the arrows to navigate and clicking on the image to find clues!
Use the images to help you out! Can you solve this strange enigma? You'll get

x3 Glitch Tokens, x200 gold, and a LABYRINTH ENIGMA RAFFLE TICKET x1 (see below) for EVERY PART (3 total) you complete
THE LABYRINTH ENIGMA QUEST (ENDS FEB 20th)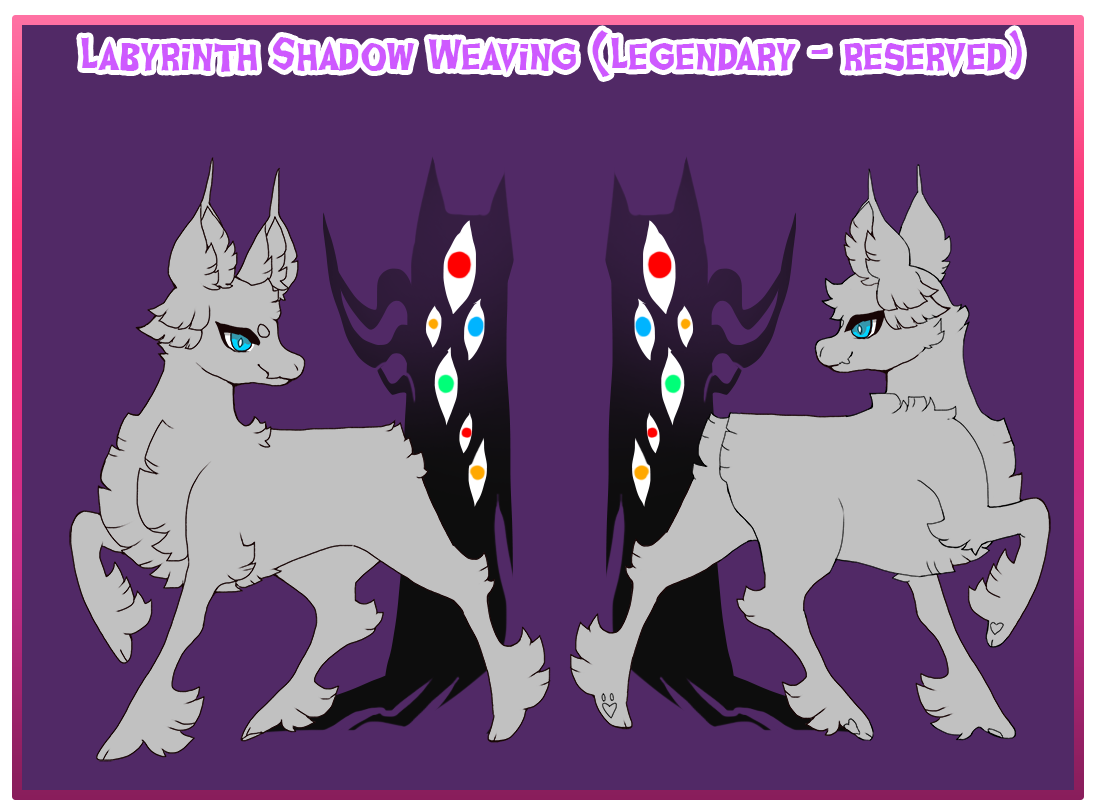 For this event only, obtain a special
LABYRINTH SHADOWWEAVING (LEGENDARY RESERVED) POTION
. You can use it on any Stygian you own!
Visit ANY PART of THE LABYRINTH ENIGMA PUZZLE above. We literally mean any part, even if you just wander around and don't solve ANY puzzles, you can still complete this quest
THEN, draw OR write (see quest reqs below) a response to your Stygian visitng the Labyrinth Enigma puzzle location (canonically). How would they react to the puzzles? Are they... good at puzzles? How far did they get

If drawing/writing spoilers make sure to tag them with spoiler tags

. Do NOT post quests with ANY answers on them!
You only need to do the ONE prompt below, and you can pick ANY location you have seen from parts 1-3, meaning you don't need to submit until part 3 of the event drops (or get a head start, whatever you wish!)
You will get as mentioned the Labyrinth Shadowweaving Potion as seen above, and some other special prizes!
SPECIAL LABYRINTH ENIGMA RAFFLE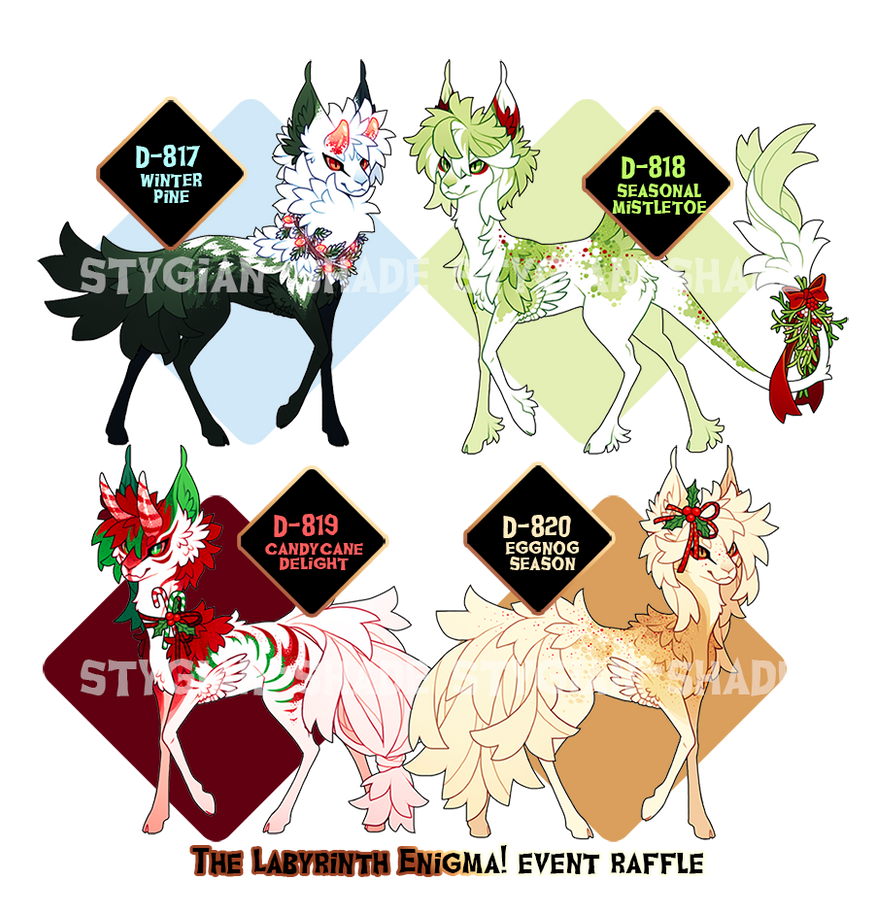 By solving EACH part of the Labyrinth Enigma Puzzle, you will get a raffle ticket to enter for this special raffle!
Just a note the raffle prizes are low luck+8, meaning to win a premade, you must not have won a FREE PREMADE (specifically this condition) Stygian in the past 8 months. If you have, you can obtain a rare alt-myo instead!
There are also x5 Labyrinth Treatlings OR Labyrinth Treat conversion tickets AND A DIVER MYO TOKEN, totalling x10 event prizes!
ISLE OF LOST HOLIDAYS NEW CAPTURABLE DAYDREAMS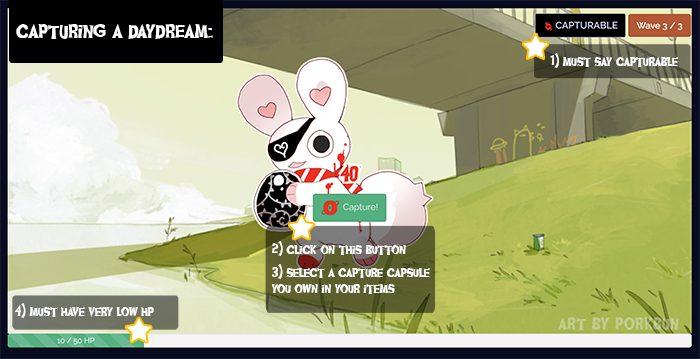 The Isle of Lost holidays reappears from the mist, with a labyrinthian and recent holiday twist! For the limited above NEW labyrith and holiday themed daydreams, AND some returning favourites from last year's holidays are capturable to take home! To capture a daydream, you must whittle them to low health. They also must say CAPTURABLE to capture them. Use a capture capsule and try your luck to take that Daydream (egg stage OR type) home!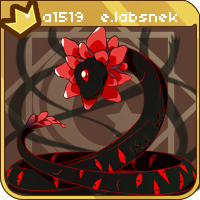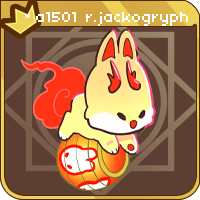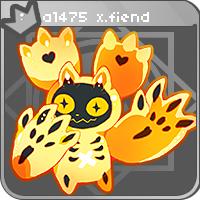 ???? SHOP UPDATE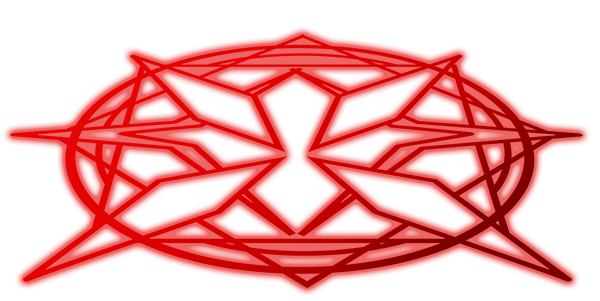 ????? ???? ??? ??? ???
??? ? ?? ? ?
?????????? ?????



Created at 2023-01-20 17:39:09