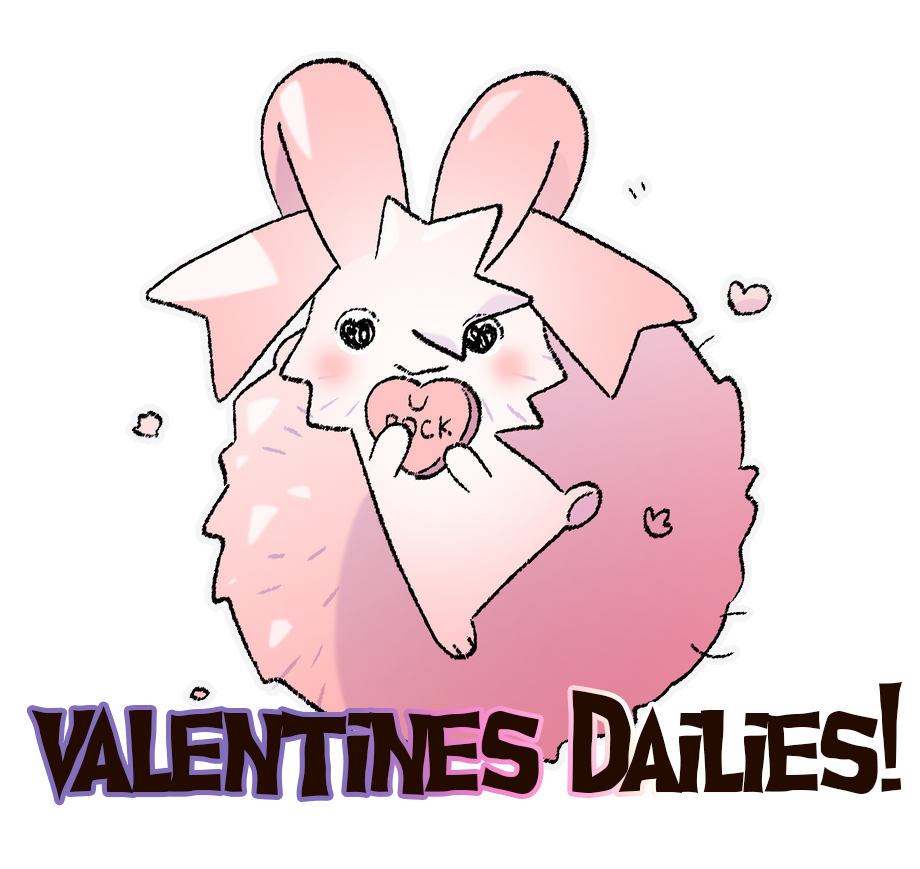 SPECIAL VALENTINES (or PAL-ENTINES) DELIVERY 2023! (ENDS FEB 21st @ 11:59 PM PST)





Happy Pal-entines 2023! Complete
VALENTINES DAILIES
to get a special Valentines Delivery envelope! While they do nothing on your account,
try gifting these envelopes to a friend or swapping them with another user!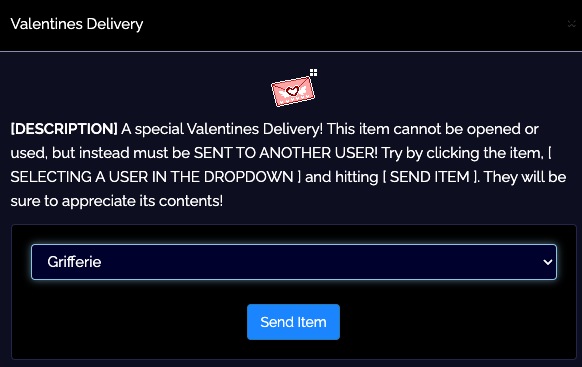 Select the item in your inventory, select a user, and hit [ GIFT ]! These magically turn into a random limited time gift when they are sent to someone else!
Created at 2023-02-14 02:58:19