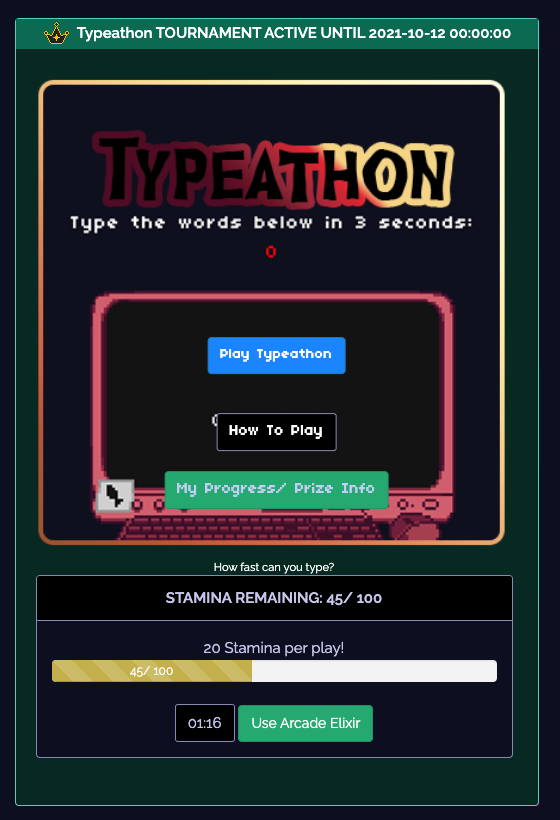 TYPEATHON MINIGAME IS NOW LIVE!
A new minigame is live - typeathon!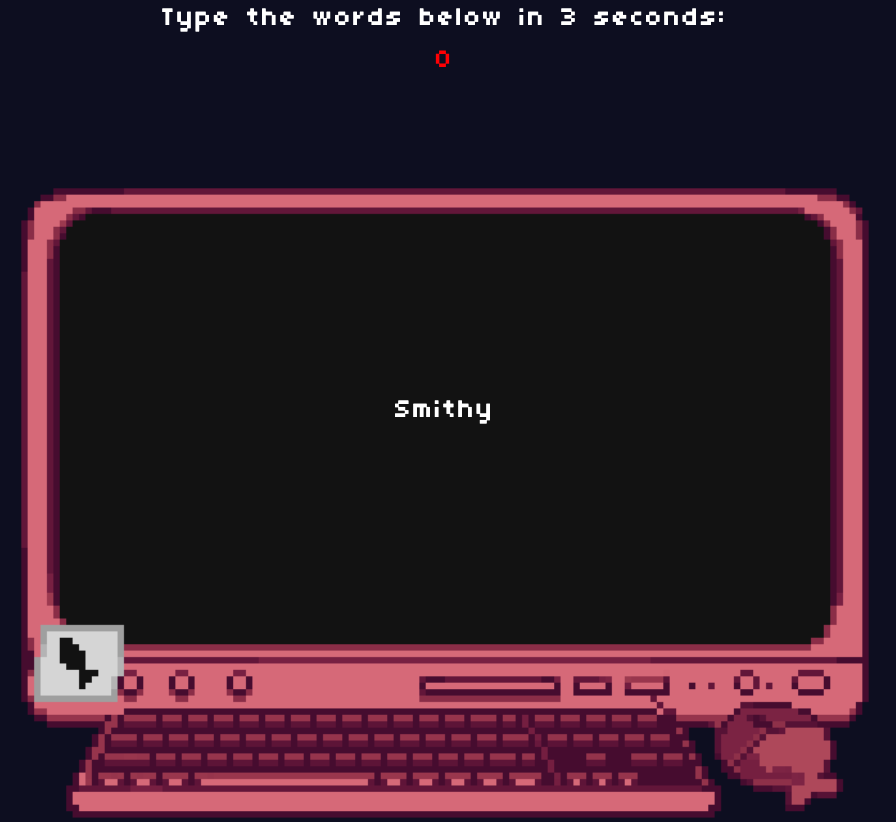 ⭐ A prompt will pop up on the computer graphic asking for you to type the word. Simply type the word into the box that says [ type word here ]! The game is CASe AND SPACING SenSitiVE
⭐ If typed correctly, another word will pop up!
⭐ You have 3 seconds to type each word prompt (randomized). It is GAME OVER if you cannot type the given word or phrase in the time limit! Collect as many points as you can by succeeding to type words in a row without the timer running out and submit your scores!
⭐ Note: game works best on full screen width on desktop, for mobile: some keyboard shortcut applications such as swiftkey on mobile may not work properly. Tested on Chrome and Safari (on mobile and desktop). Does not work with additional script modifying extensions (make sure they are disabled if you wish to try)
A LIMITED TIME TYPEATHON RELEASE TOURNAMENT IS ALSO LIVE UNTIL JULY 20th
For a limited time , you will be able to obtain limited prizes such as silver, gold, and even a legendary seed packet from playing! The prizes are a CUMULATIVE PRIZE POOL from the limited time "tournament", so it means if you score 25, then 25 again, you can get the 50 prize! Keep on playing until you get all the prizes!
Created at 2023-07-13 18:05:54