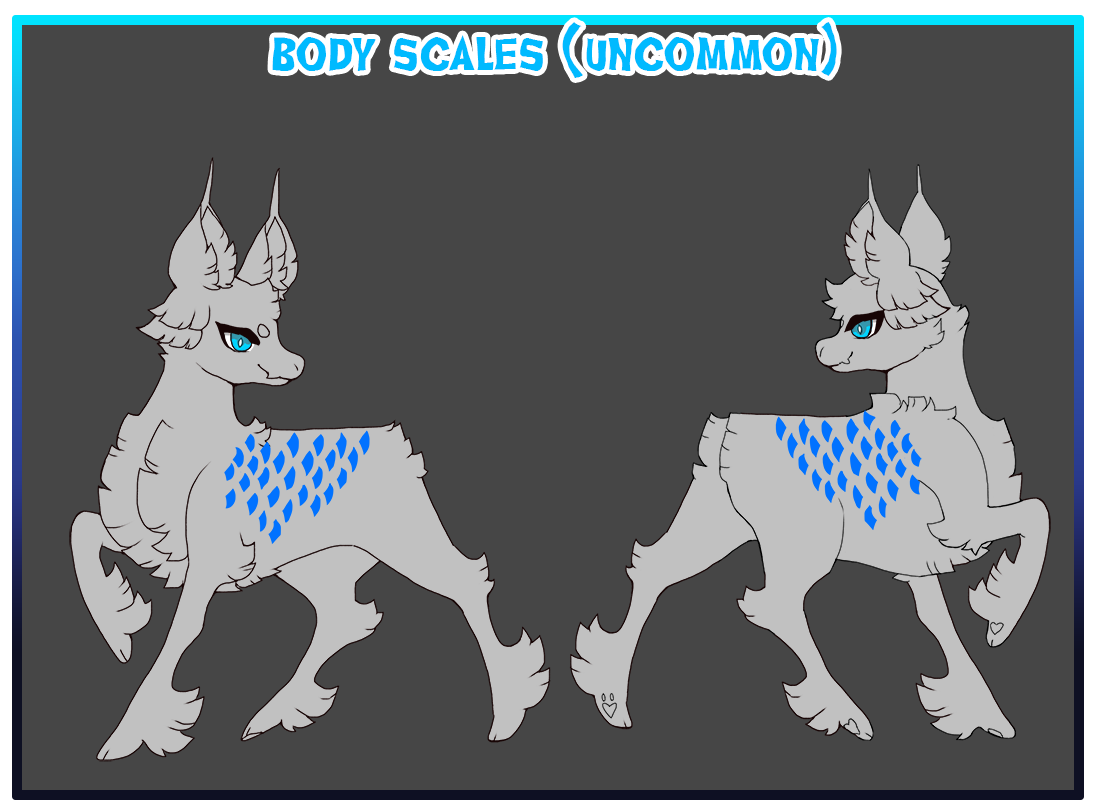 Scales for the body/tail/head.

TRAIT DESIGN GUIDELINES:

MAX SIZING: 75 % body size

Traits Stackable: Glowing Markings
Can be fish, lizard, dinosaur or dragon scales
Can only be along body, on the face under the eyes, legs, wings, and the upper side of the tail.
Can be any colour
Cannot be heavily extruding from body (ie spines instead of scales/ popped out scales) and should be "smooth". Cannot be overly thick, or raised above fur.
Cannot be large plates, or armour-like.
Cannot be along spine, belly, on the nose, or the front of neck. Cannot replace chest fur.
Cannot exceed more than 75% of your Stygian's body size when combined.