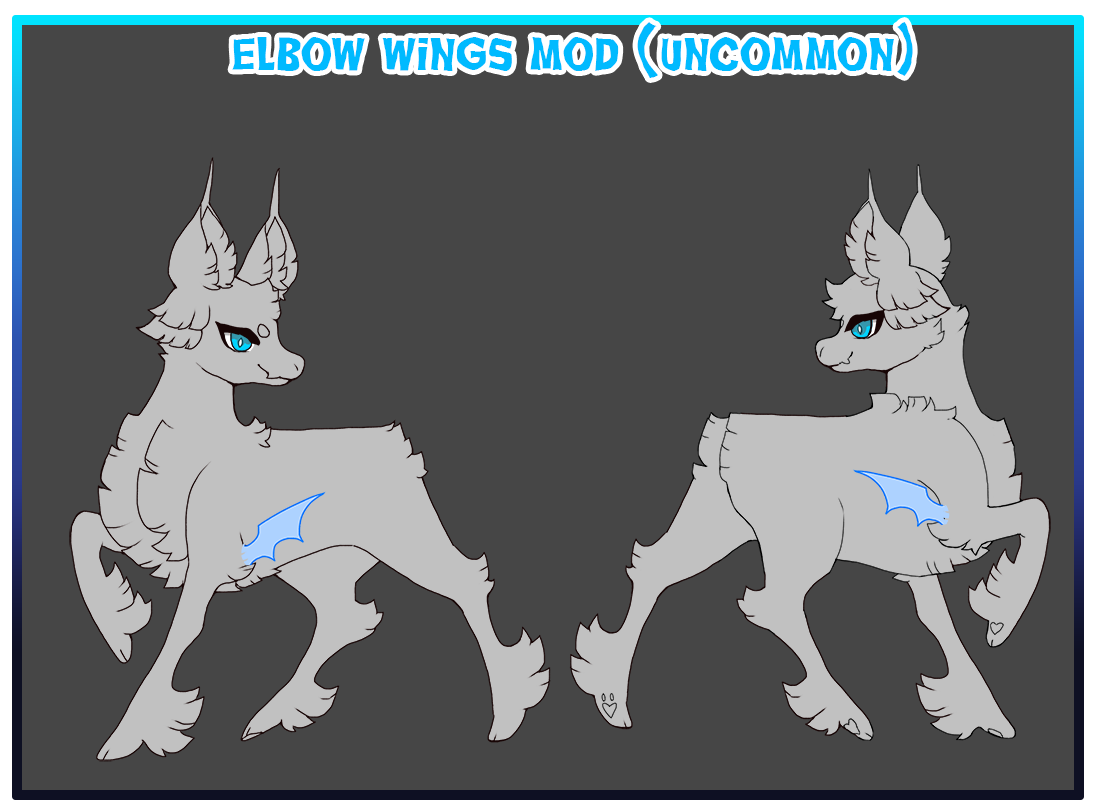 Elbow wing modification (feathered wings to bat wings, etc.)

TRAIT DESIGN GUIDELINES:

MAX SIZING: % body size

Traits Stackable: Elbow Wings Plus
Must be specifically the Stygian elbow wings.
Can be any colour and pattern.
Can be any type of naturally occuring "wing" shape see: bird wing, insect, bat.
Cannot be "nothing".
Cannot exceed more than the size of the original elbow wing size (25% of the Stygian's front leg length).