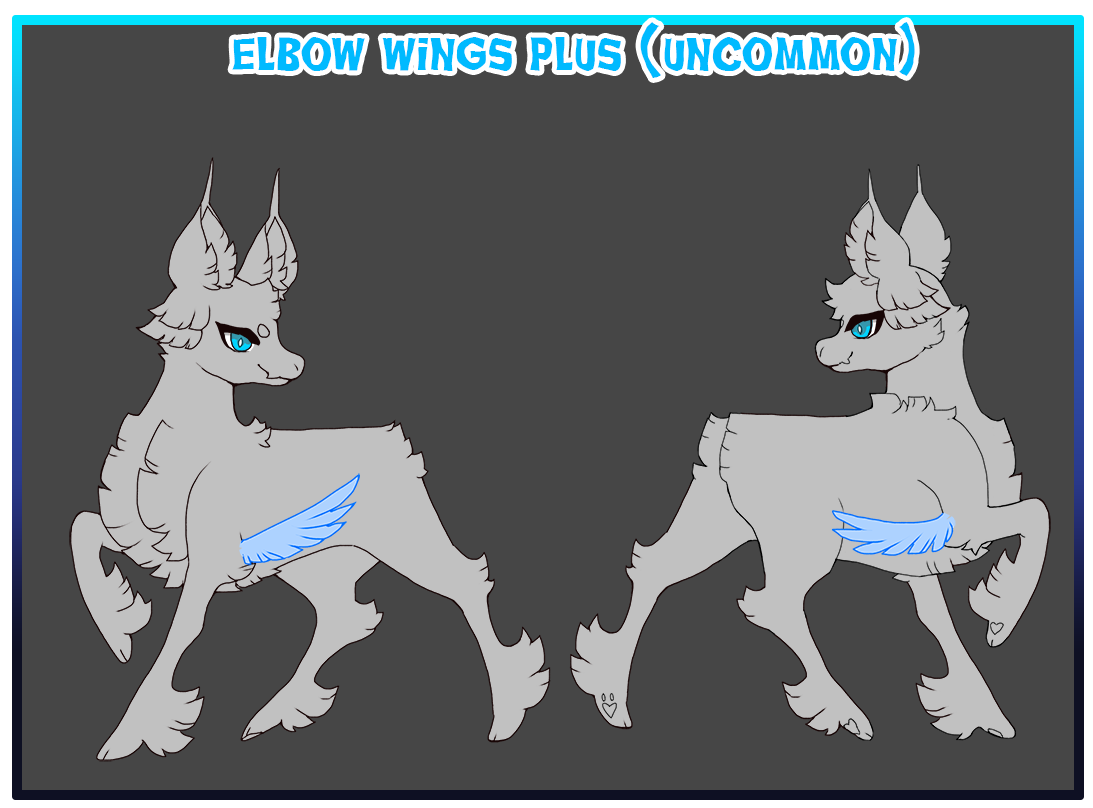 Allows your Stygian's elbow wings to be 50-75% of the Stygian's front leg instead of 25%

TRAIT DESIGN GUIDELINES:

MAX SIZING: % body size

Traits Stackable: Elbow Wings Modification
Must be specifically the Stygian elbow wings.
Can be stacked on top of modifying the elbow wing type.
Cannot exceed more than 75% of the Stygian's leg length.
Cannot be multiple elbow wings stacked on each other.