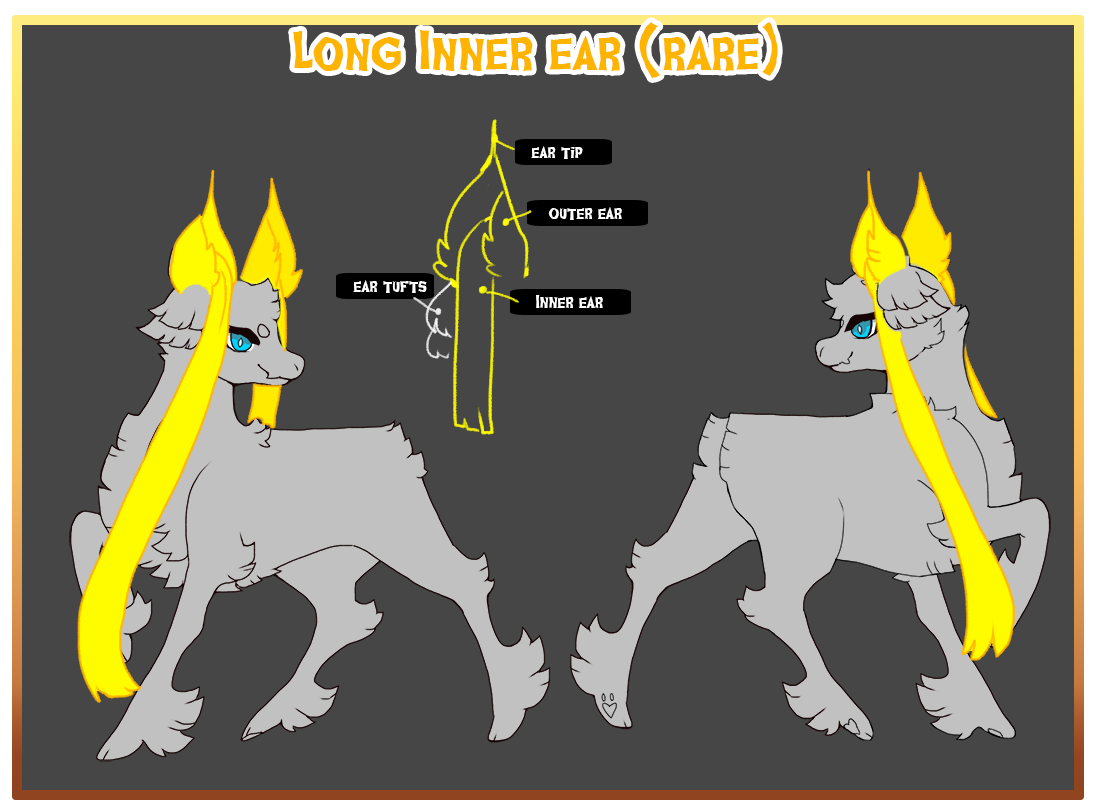 Gives your Stygian long inner ear fluff.

TRAIT DESIGN GUIDELINES:

MAX SIZING: % body size

This is a restricted trait and cannot be used on ANY Stygian or MYO without owning this specific potion. This includes semi-customs, MYO Tokens, Guardian MYOS, Alt MYOS, rebases, so on so forth. The only exception is if a Guardian Stygian inherits an uncommon trait from a parent that already owns this trait.
Gives your Stygian longer inner ear fluff.
Will always be a single layer of ear fluff.
Should be longer than normal ear fluff. Max length is just brushing the floor (cannot drag on the floor).
Should always be long and straight, but can be braided or pinned up.