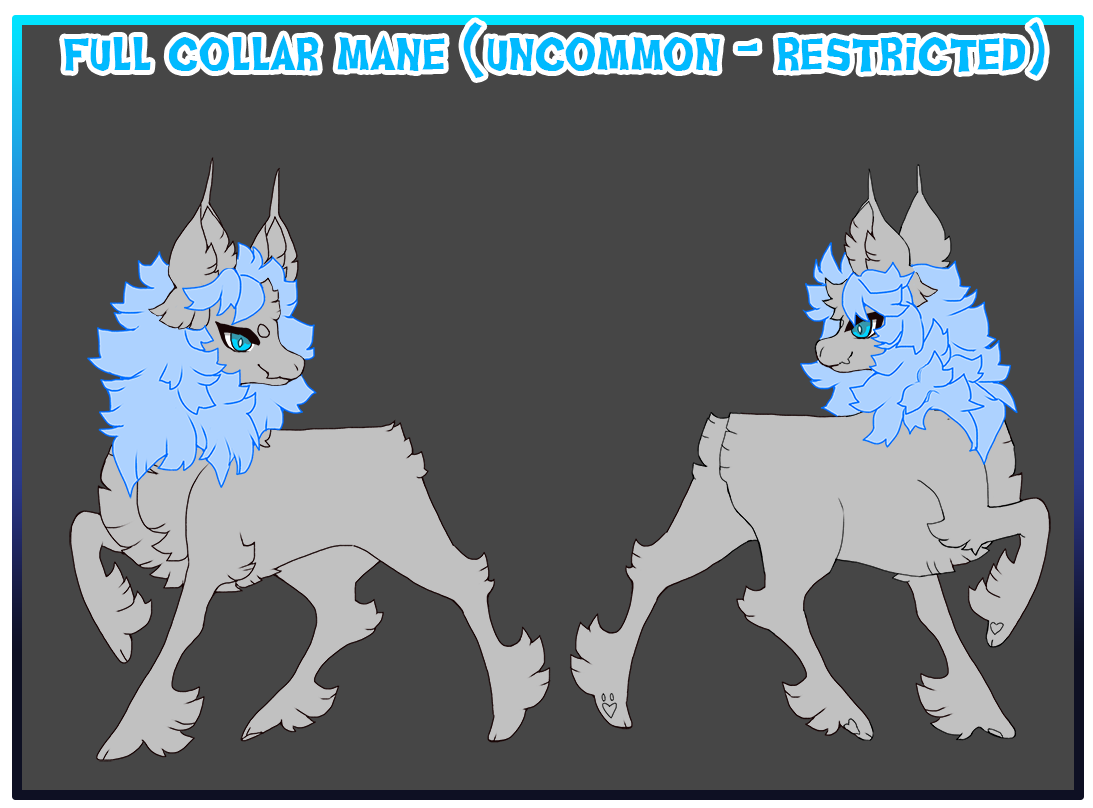 Give your Stygian a full fluffy mane to go with their hair with this fancy potion!

TRAIT DESIGN GUIDELINES:

MAX SIZING: 50 % body size

This is a restricted trait and cannot be used on ANY Stygian or MYO without owning this specific potion. This includes semi-customs, MYO Tokens, Guardian MYOS, Alt MYOS, rebases, so on so forth. The only exception is if the Guardian Stygian inherits an uncommon trait from a parent that already owns this trait.
Gives your Stygian a full lion-like mane.
Can be either fur or feather texture
Should look similar to a lion's mane, though it can be fluffier
Cannot exceed more than 50% of your Stygian's body size.