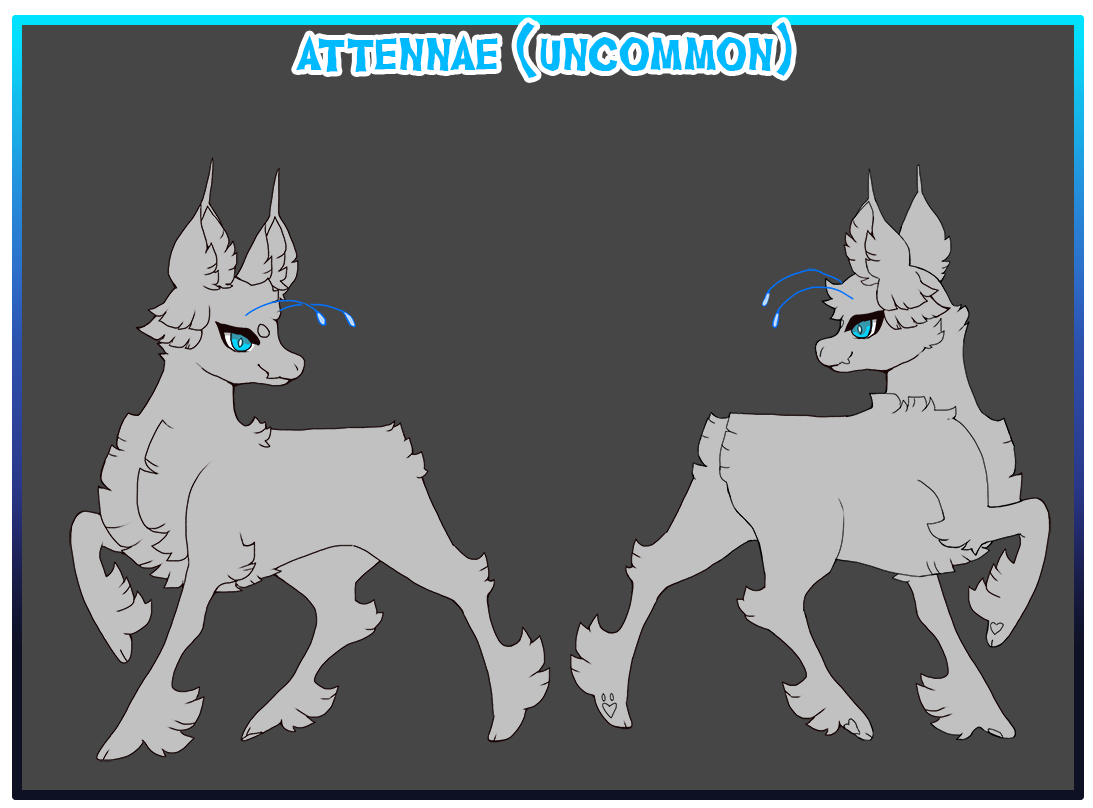 Adds antennae to your Stygian

TRAIT DESIGN GUIDELINES:

MAX SIZING: % body size
It must be based off an existing insect shape.
Can be any colour and pattern, texture should be of that insect type.
Must be two of the same attenae.
Cannot be added to anything but the forehead/ top of head.
Cannot exceed when combined, the size of the Stygian's head (or twice the length of the head if long, but not wide attenae).