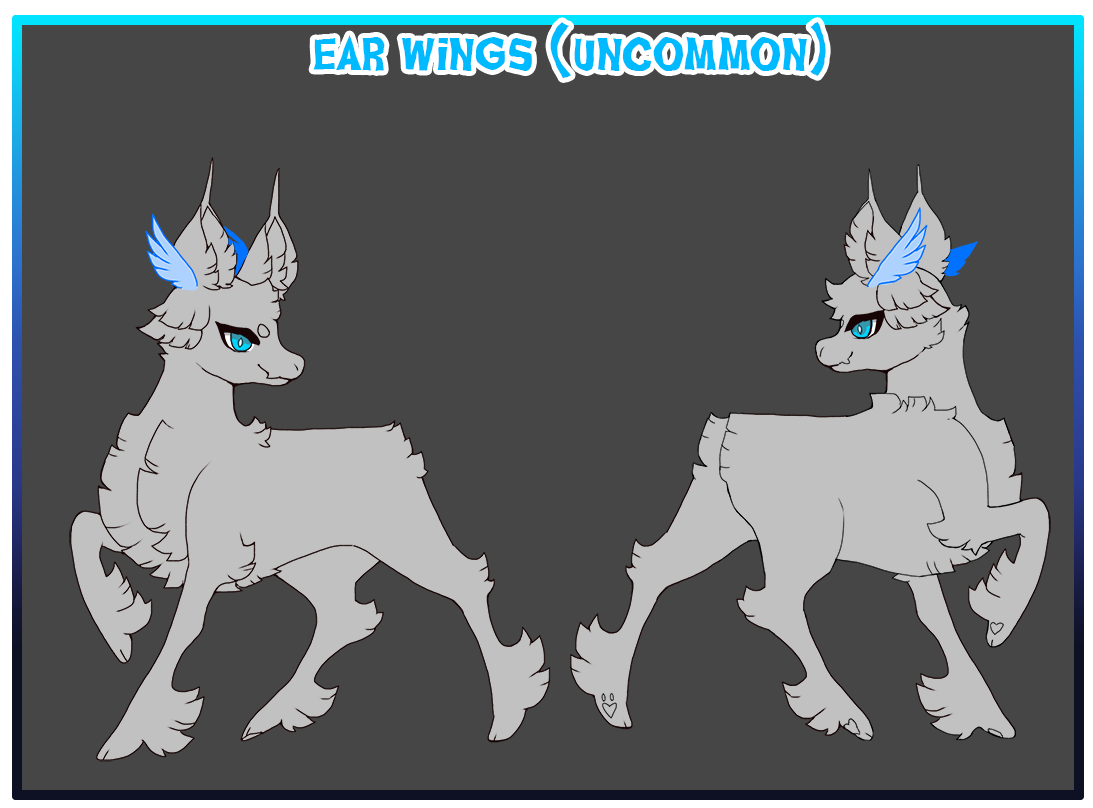 Adds functional ear wings (max the same size as elbow wings) to your Stygian.

TRAIT DESIGN GUIDELINES:

MAX SIZING: % body size
Must be specifically around the ears.
Can be any colour and pattern.
MAX 1 pair of ear wings.
Can be any type of naturally occuring "wing" shape see: bird wing, insect, bat.
Cannot replace ears.
Cannot exceed more than 100% Stygian head height (of average Stygian head, discounting object head).