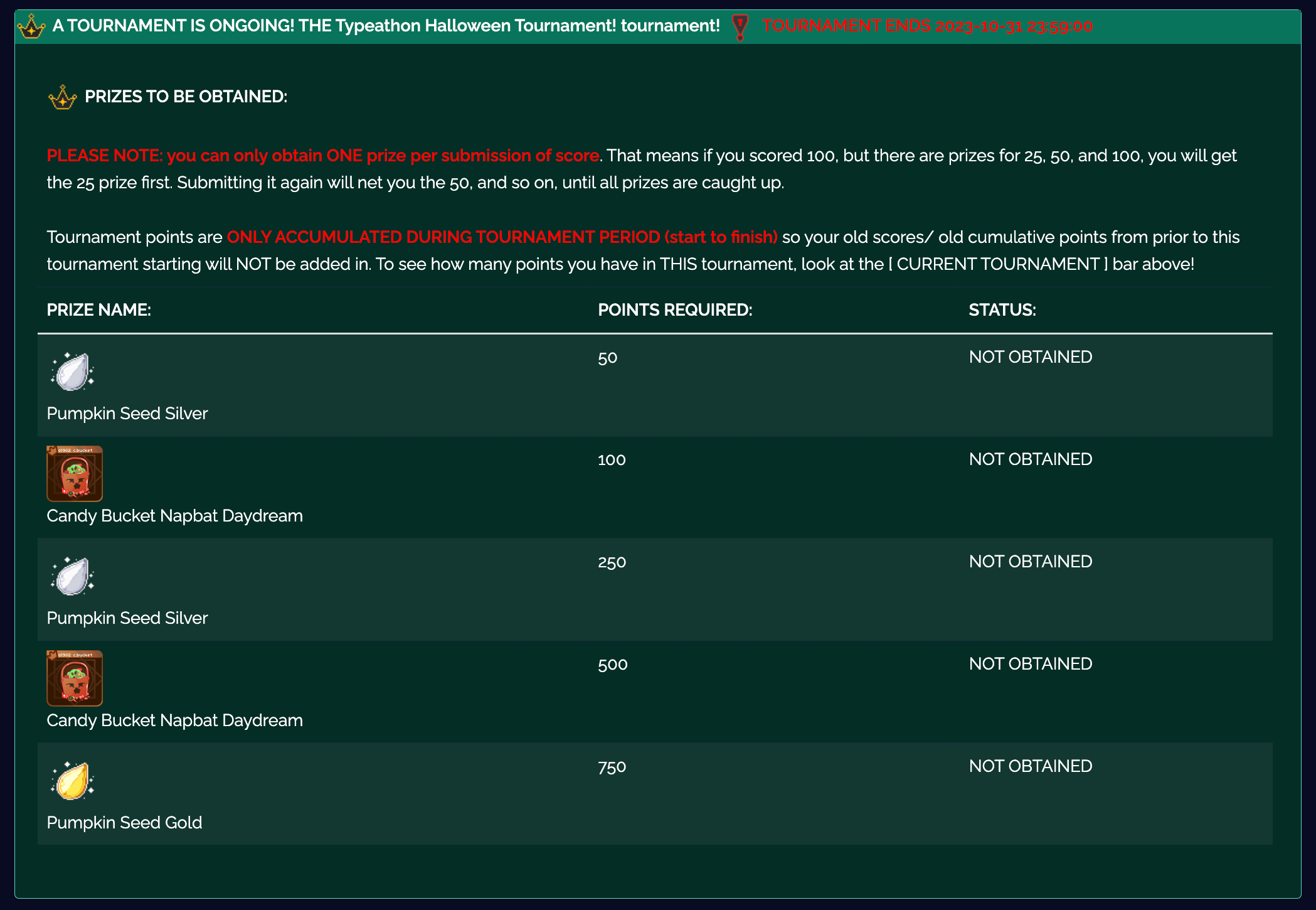 A HALLOWEEN MINIGAME TOURNAMENT IS LIVE FOR TYPEATHON

Play [ Typeathon ] in the minigames during this time period (From now until Oct 31st @ 11:59 PM ) to get the prizes listed!

Prizes will be auto granted when you hit the score required in the tourney period

Scores are CUMULATIVE, meaning you can score 10 points in one game and 20 in another, and its 30 points cumulative!

Tourney scores are only calculated when a tournament is live @ limited time prizes!

Check out the rest of the Halloween event below too!
Created at 2023-10-18 16:03:16