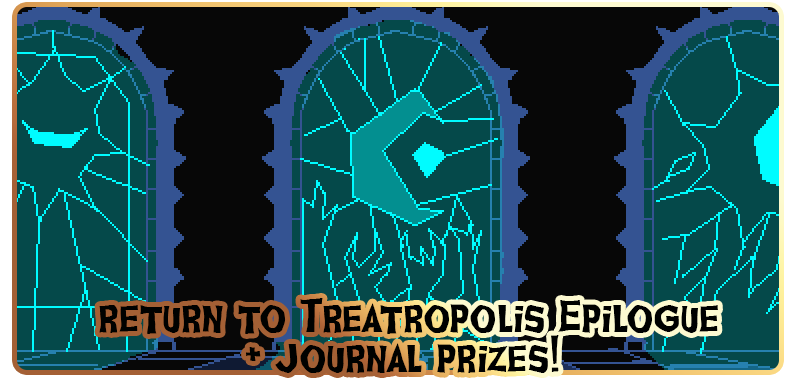 RETURN TO TREATROPOLIS EPILOGUE
The epilogue for Return to Treatropolis has been released! This is an optional mini-story to tie to the end of the event!

RETURN TO TREATROPOLIS EPILOGUE
BONUS POST-EVENT LORE
In addition to the epilogue, BONUS LORE has been updated to reflect the event! This lore would present itself as any readily accessible book on Treatropolis, and also serves as in-character accessible points for your characters to explore! We're also looking to fill lore for past and future events as well, to make larger in-character areas to explore and find in Stygians!

TREATROPOLIS LORE AND THE IN-BETWEEN
NPC JOURNAL 100% ACHIEVEMENT + RAFFLE REDEEM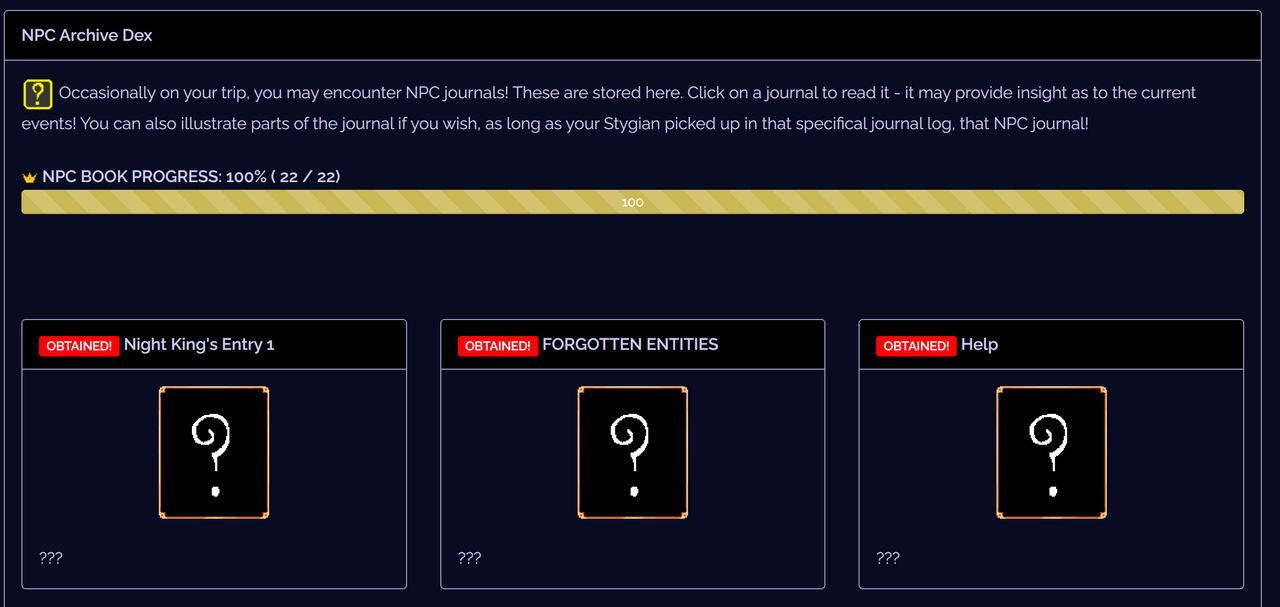 Did you manage to find all the NPC journals in the event? Check out below for how to special redeem your hard work!


Step 1: Click your NPC JOURNAL HERE. Check to see if you hit 100% on the bar! If you did you are eligible!


Step 2: Click on the BELOW LINK TO REDEEM YOUR ACHIEVEMENT + RAFFLE TICKET OR CLICK HERE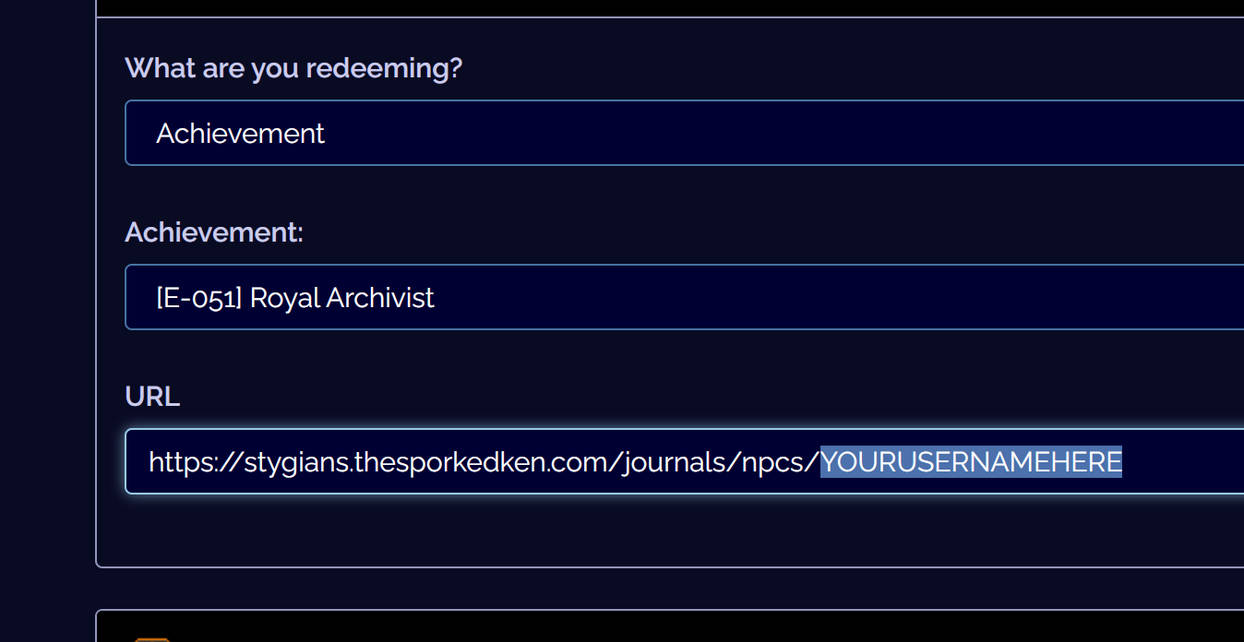 Step 3: MAKES SURE WHERE IT SAYS

YOURUSERNAME HERE

IN THE URL TO REPLACE IT WITH

YOUR ACTUAL SITE USERNAME




Step 4: Hit submit, you are done! Winners will have prizes granted to them!



CLAIM 100% NPC JOURNAL (CHANGE USERNAME)

100% NPC COMPLETION PRIZE POOL
x1 Treatling Contract (account bound)
(ROLL 1)
x1 Treatling Supersize legendary potion
(ROLL 2)
x1 Treatling Ghost legendary potion
(ROLL 3)
Created at 2022-07-29 20:45:46