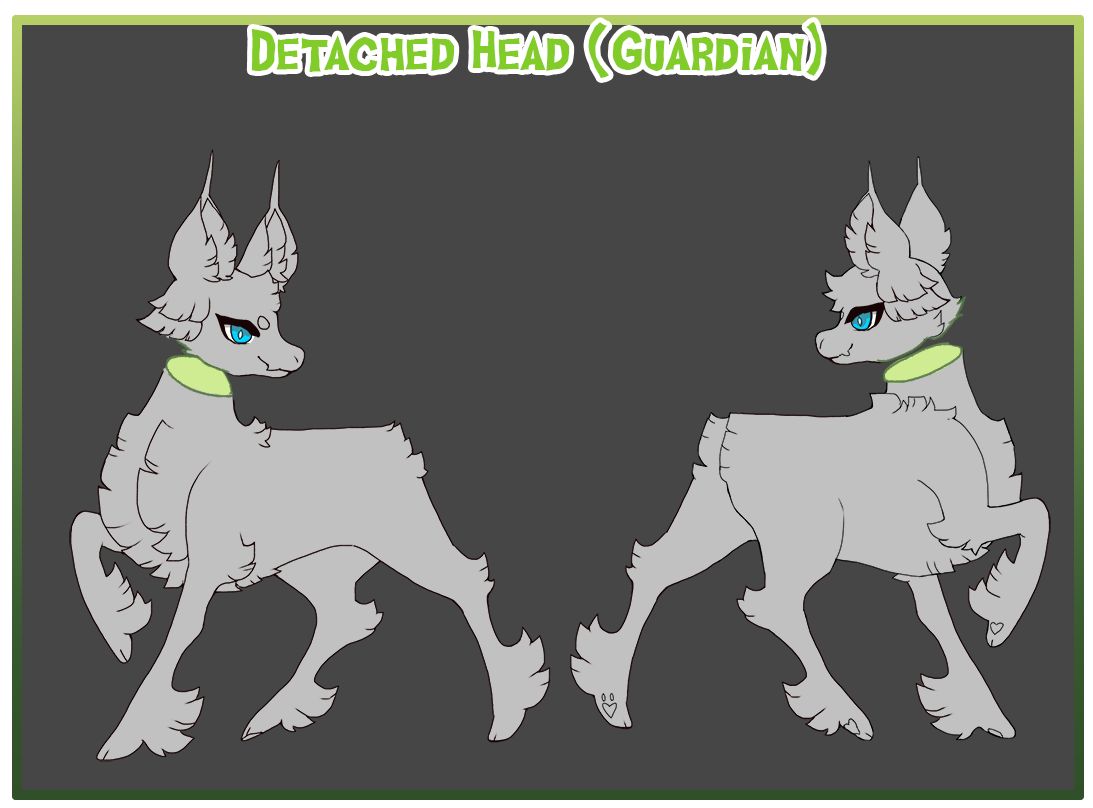 Gives your Stygian the Detached Head trait. Allows your Stygian's head to float just above where it would normally on the neck. BLESSINGS REQUIRE: Object Head, Extra Mouth

TRAIT DESIGN GUIDELINES:

MAX SIZING: % body size
STYGIAN BLESSINGS REQUIRE: Object Head, Extra Mouth
Allows your Stygian to keep their normal head, but have it be detached from their body/floating.
Can be added to a Stygian that has a Guardian trait unlocked with the Primordial trait or certain job skills (Explorer, Pirate, Librarian). Potions are required when unlocked with the Primordial trait, Guardian Contracts, or the Explorer job class.
The Stygian's head would be identical to the head they would normally have, including keeping all default traits of their subspecies (that appear on the head). The head size cannot be changed.
Your Stygian's head can float a little above where it's neck would be. (See example above.) Heads cannot float far above the neck, or under a leg - they'll always remain more or less where they would normally be.
Cannot be the head of any other animal, adoptable, object, or Stygian subspecies. (For inorganic heads see Object Head). Heads will always remain identical to what the Stygian would normally have without Detached Head.
Head cannot be fully missing. For missing heads, use Object Head.