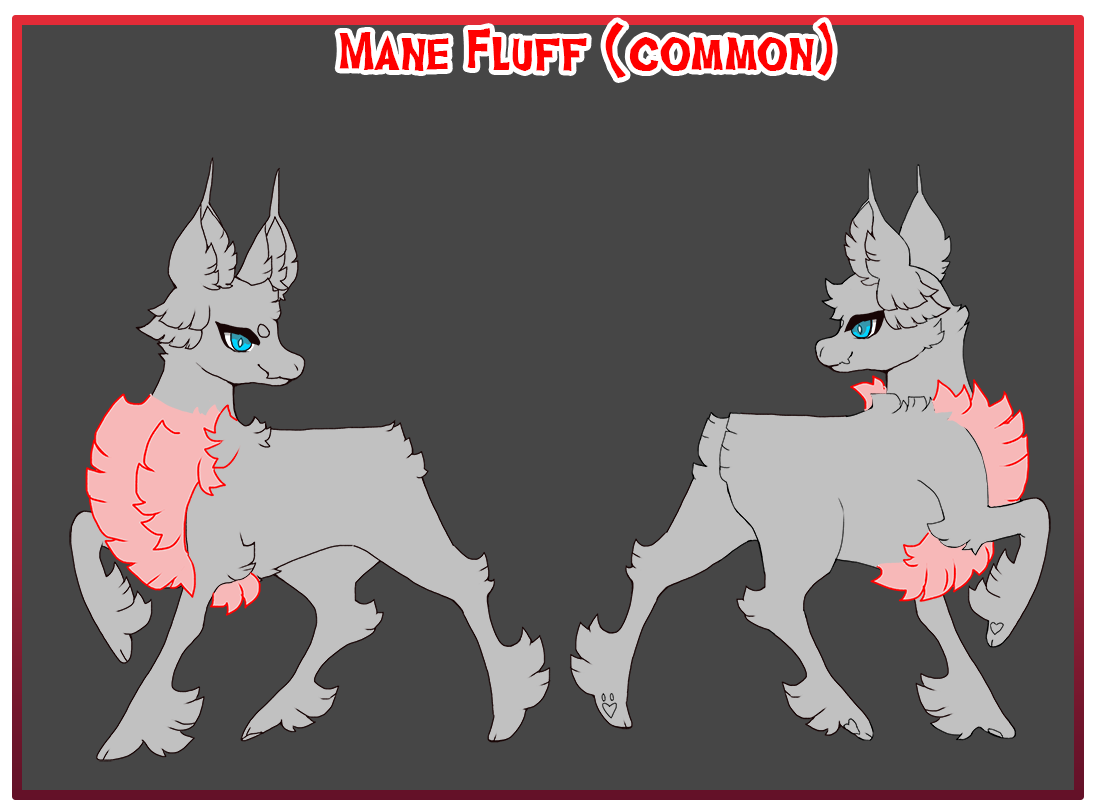 Gives your Stygian extra fluffy chest mane.

TRAIT DESIGN GUIDELINES:

MAX SIZING: % body size

Traits Stackable: Elemental Outer Body
It can be either fur or feather texture.
Can be combined with other traits that affect the body
Cannot exceed the chest area of Stygian (hugging chin/front legs are okay)
Cannot be "long" fur, the fluff should be short lengthed, just given extra volume up to 2x the normal chest size of the Stygian.