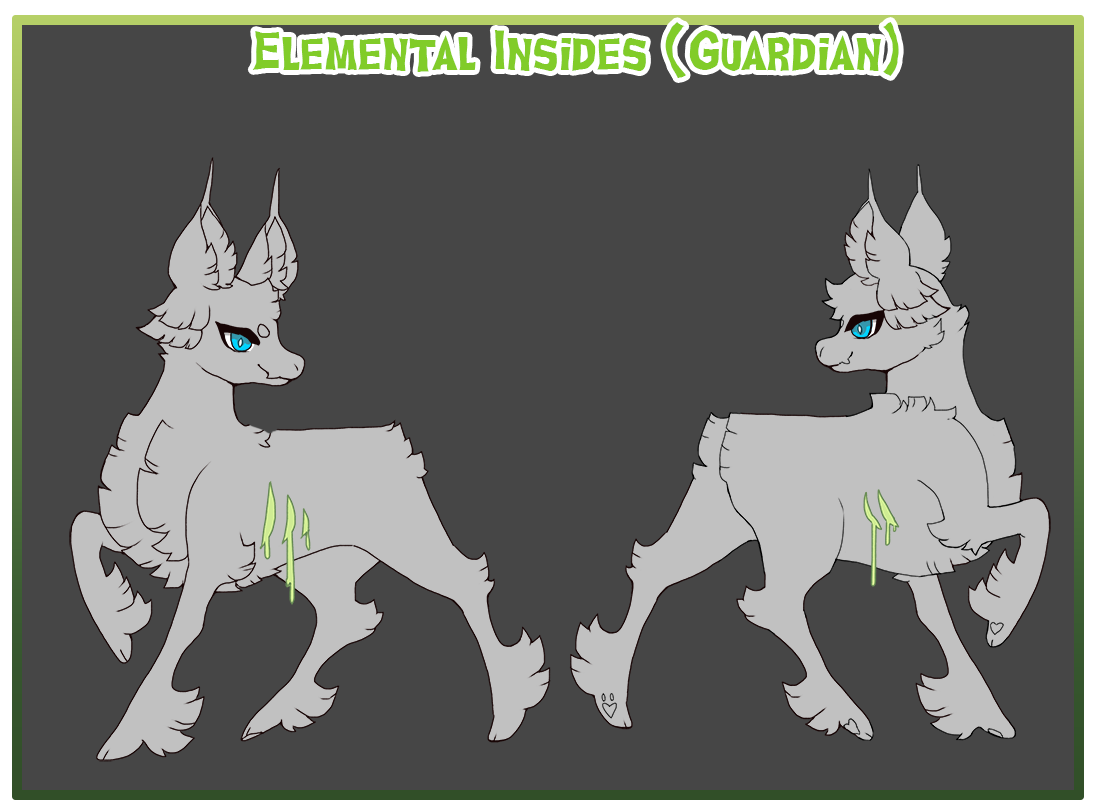 Blessing Stygian must have: (x1 Elemental Aura, x1 Skeletal Replacement) Grants your Stygian the ability to have insides made of an element (such as fire, space, water, gold, etc).

TRAIT DESIGN GUIDELINES:

MAX SIZING: 100 % body size
STYGIAN BLESSINGS REQUIRE: Elemental Aura, Skeletal Replacement
The Stygian's innner aether (a single, solid color) is replaced with an element such as fire, smoke, space, gold, water, etc.
They can "drip" this element or it can be exposed in any way you prefer, such as combined with a transparent body to show the inside part as elemental.
For Stygian with skeletal replacement, they can also leak the element from the skeletal replacement part.
Can manifest through small cuts or scars. These should be small - they are similar to open wounds on the Stygian.
For Stygian with glass body, element can show through the body.
Can also manifest through eyes/mouth (glowing, or of that element).
Cannot be "hidden", must be visible in some way.