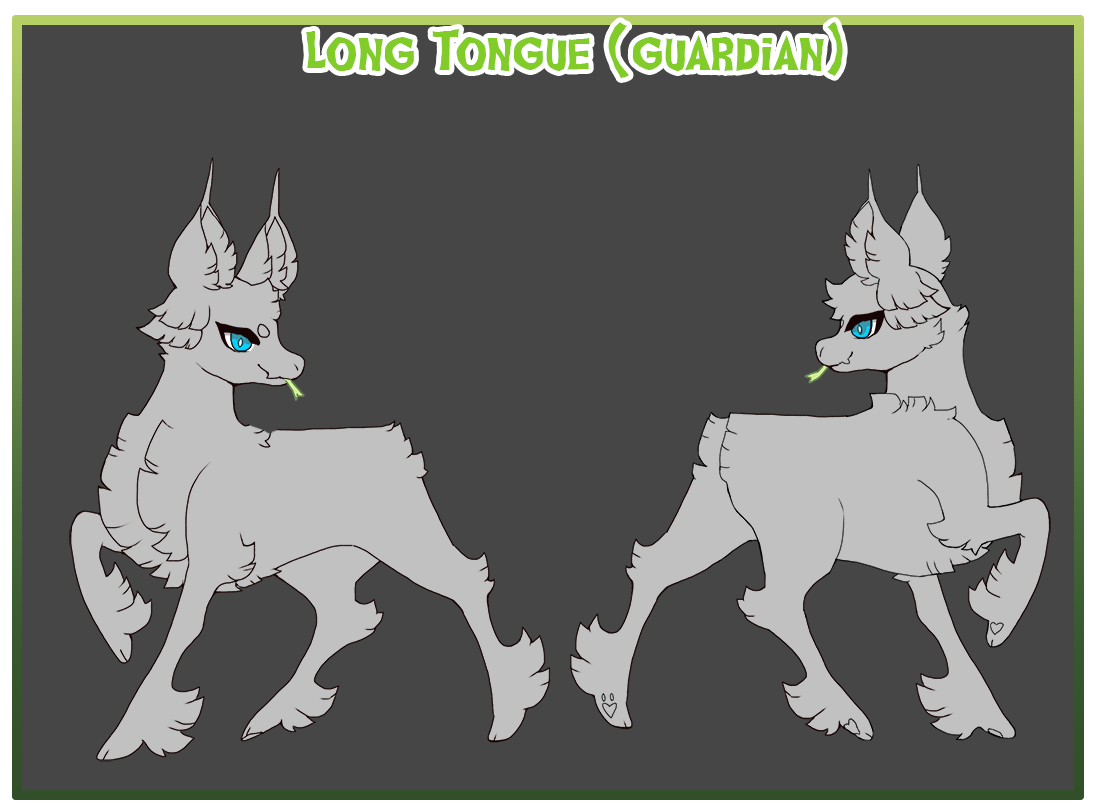 Blessing Stygian must have: (x1 Skeletal Replacement, x1 Front Paws) Grants your Stygian the ability to have a long tongue.

TRAIT DESIGN GUIDELINES:

MAX SIZING: % body size
STYGIAN BLESSINGS REQUIRE:Skeletal Replacement, Front Paws
Tongue should show in the Masterlist Art in some way. It can be barely poking out, but should be visible in some sense!
Max length cannot go beyond neckline.
Tongue must be thinner and fit within the mouth shape!