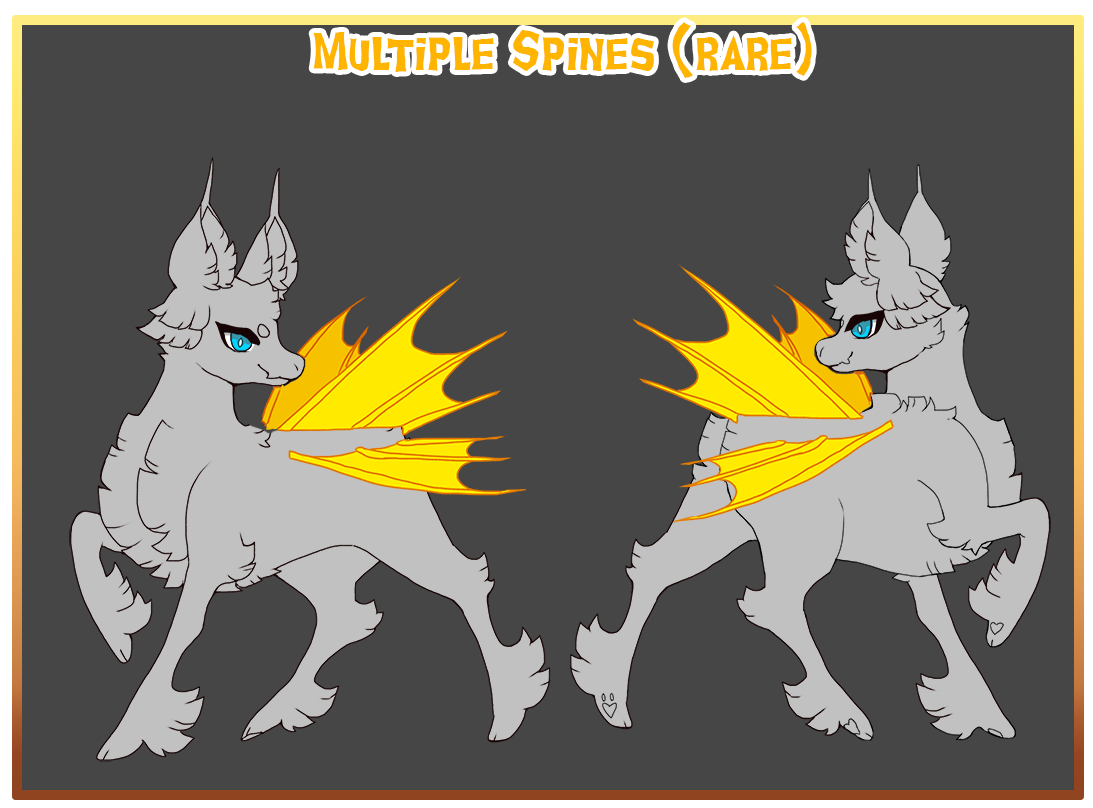 Allows more than one set of spines or spine ridges along your Stygian's back (up to 3 sets of ridges, however many individual spines)

TRAIT DESIGN GUIDELINES:

MAX SIZING: % body size

Traits Cannot be Used With: Back Spines/Fins
It can be webbed, finned, or non finned spines
Can be different spines, doesn't need to be the same (same with colour).
Must be notably on the Stygian's back spine /clustered very close to the spine.
Can also be attached to the Stygian neck and tail (along the back spine).
Cannot be attached to wings, any other traits, legs, or head. (Use Fin Fetlocks for leg fins.)
Cannot in height exceed 50% of the height of the Stygian.
Cannot exceed three distinct sets of ridges
Cannot be haphazardly placed, should form distinct "rows" of spines or ridges
Cannot look like any form of wings, or be placed in the "wing" section (instead of the back spines position).