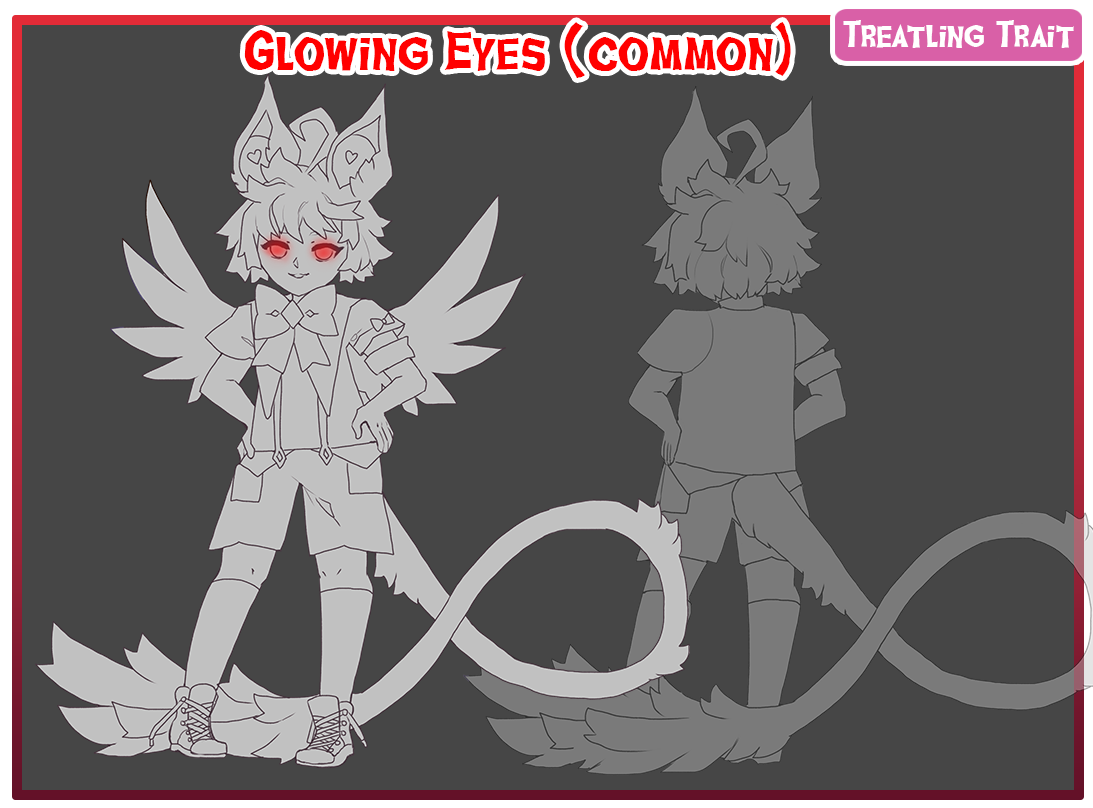 Gives your Treatling Glowing Eyes.

TRAIT DESIGN GUIDELINES:

MAX SIZING: % body size

Traits Stackable: Treatling Multiple Eyes Treatling Floating Eyes
Gan be a smallish, non-elemental glow. Can leave a "streak" of light emitting from the eye.
Makes eyes glow in the dark
Glow must be the same colour as the eyes themselves.
Cannot resemble or be an elemental glow.