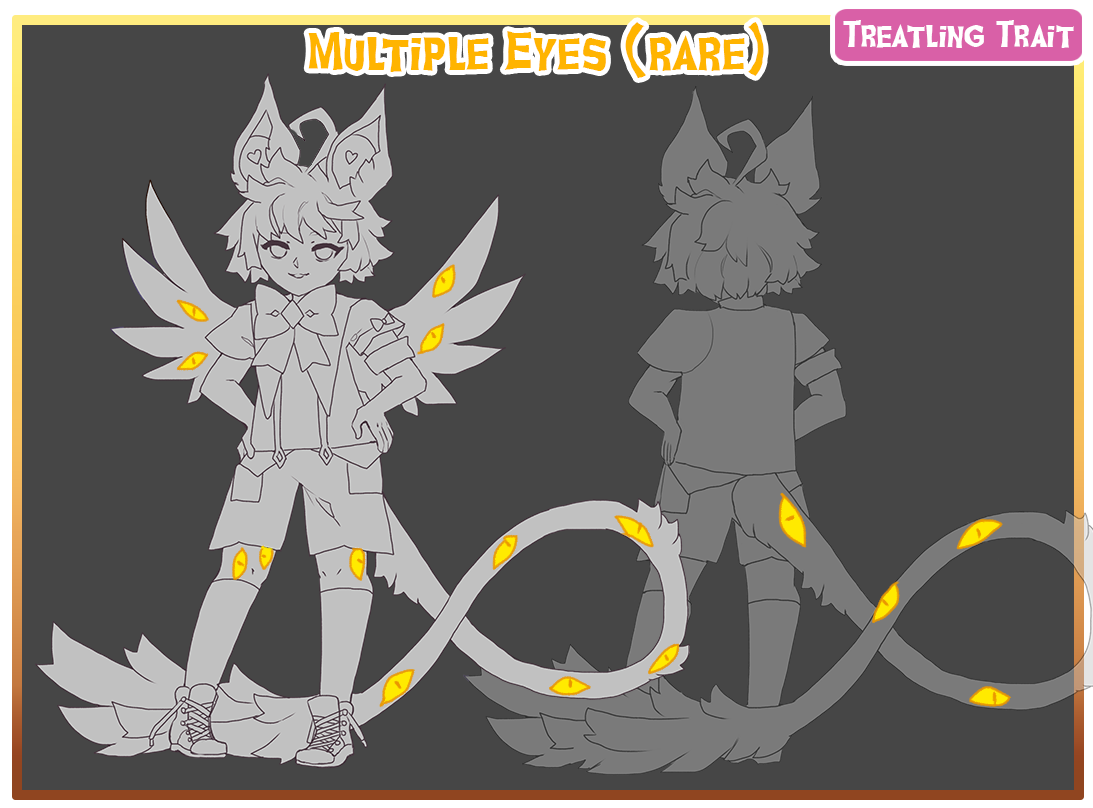 Gives your Treatling additional eyes along their body or limbs

TRAIT DESIGN GUIDELINES:

MAX SIZING: 50 % body size

Traits Stackable: Treatling Glowing Eyes

Traits Cannot be Used With: Treatling Elemental Aura
It can be any type of fauna eye and eye shape and must maintain that texture
It can have any pupil, sclera, and iris colour and be any simple shape
To make them glow, combine this with the Glowing Eyes potion
Can be different eyes, doesn't need to be the same (same with colour).
Can be attached to the Treatling head, body, and any attached limbs (ie: tail, wings).
Cannot be floating separate from the Treatling
Cannot be stacked with itself.
Cannot be affected by Elemental Aura
Each eye cannot exceed 2x the eye size of the Treatling's actual eyes, and combined cannot exceed more than 50% of the Treatling's body.